Our Green Stories Tours: Our Green Fingers
CURATOR-LED TOURS OF THE MERL GALLERIES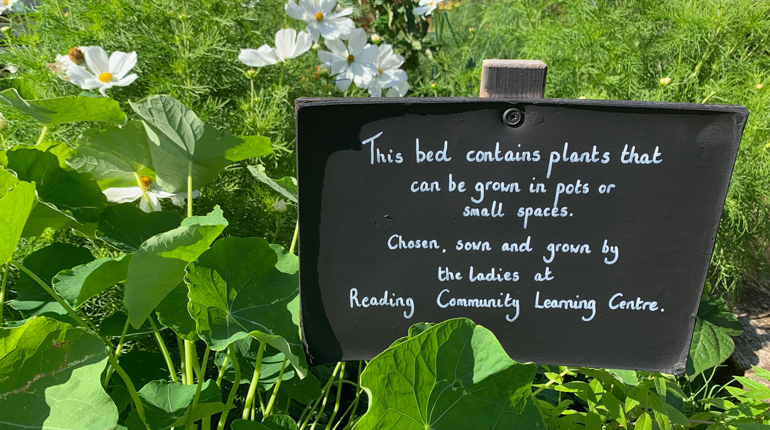 In our new series of these popular gallery tours, Curator of MERL Collections, Dr Ollie Douglas, will be joined by a different specialist for each of these tours. Together they will take visitors on a short conversational trip around the museum site, exploring our collections, and sharing Green Stories about environment, climate action, social justice, and the life and future of the planet.
Each tour will last about 45 minutes and will culminate in a pop-up display or an opportunity to peek behind the scenes. At the end of the session there'll be a chance to ask questions and to chat with Ollie and his guest.
On 28th November – 'Our Green Fingers'
Ollie will be taking a step outside the back door with MERL Garden Volunteer Coordinator, Cathy Smith, for an 'Our Green Fingers' trip round the plans and projects underway in our very own green space. We've waited a while to catch Cathy – in the sunnier months of Spring and Summer, she and her dedicated team have been far too busy to share their hard work! Weather permitting, we might spend quite a while outside, so please dress appropriately.
These events are convened as part of the Our Green Stories environmental campaign by Museums Partnership Reading.