LADYBIRD IN FOCUS: MAKING AND CRAFT
A new display in the Ladybird Gallery

Event Navigation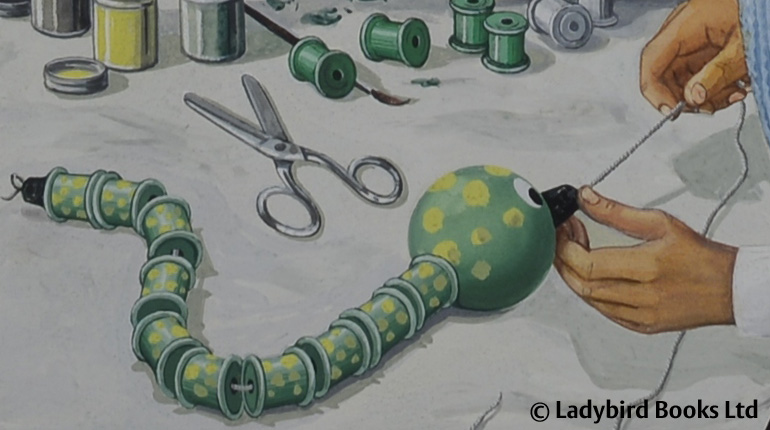 Do you enjoy making and crafting?
Do you Knit, Sew or Upcycle regular household items into new things?
Making and craft was a popular theme for Ladybird, appearing across multiple series and allowing the creation of a subsection of the Hobbies and Interests series entitled 'How to make'. The crafts within these series focus primarily on activities for children to make and give from items that could typically be found around the home.
This display in the Ladybird Gallery features artworks from a selection of Ladybird books alongside contemporary products and new items created specifically for this display. It illustrates the popularity of crafting and homemade gifts in the 1970s alongside the satirical ways these are viewed today.