THE PIG PARK AND OTHER EXPERIMENTS
A free display in The Nook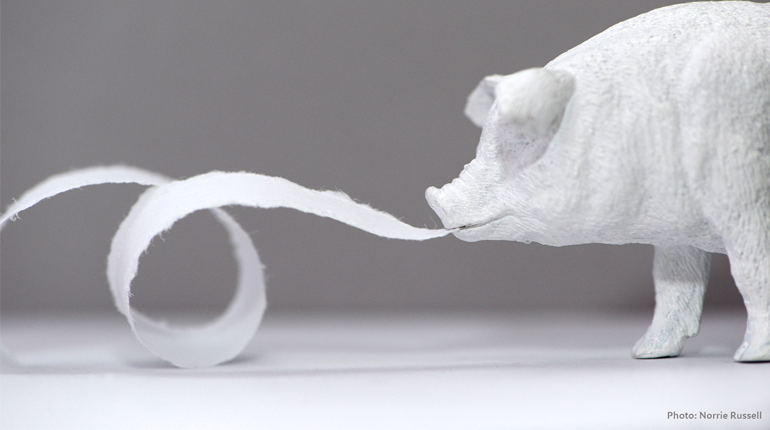 What makes a good life…for a pig?
Andrea Roe's recent artworks focus on pigs and their behaviour. They are the result of working at Scotland's Rural College, where she explored the nature of animal consciousness.
In CARNEVALE: Objects Designed for Pigs, Andrea collaborated with artist Cath Keay to create play objects which might appeal to both humans and pigs. The pigs were filmed exploring these objects at Easter Howgate Farm and feature as part of the display at the MERL.
Accompanying the display are copies of the newspaper publication CARNEVALE, which documents how pigs interacted with the play objects for the first time in April 2017.