HERITAGE OPEN DAYS 2018: EXTRAORDINARY WOMEN
Special guided tours of the MERL and University Collections

Event Navigation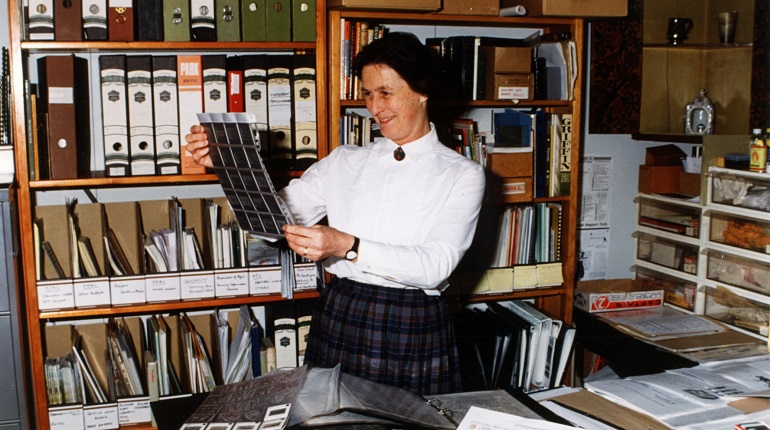 Join us for special guided tours of the MERL, introducing some Extraordinary Women who have contributed to the historic stories of the museum and the University of Reading collections
Places are limited – booking is essential
Tour 1: The Extraordinary Women gallery tours (1 hour) will run:
Thurs 6 Sept – 10:30 & 14:30
Sun 9 Sept – 10:30
Thurs 13 Sept – 10:30 & 14:30
Fri 14 Sept – 14:30
Tour 1 will include an exclusive opportunity to see and learn more about our grade II listed building, designed by Alfred Waterhouse, enjoy a narrated walk through the recently developed galleries of the Museum of English Rural Life and view collections which are not usually on display. BOOK HERE for Tour 1 (gallery tour)  
Tour 2: The archive tour and pop-ups (30 mins plus time to view the display) will run:
Thurs 6 Sept – 12:00
Thurs 13 Sept – 12:00
Tour 2 will offer a chance to explore behind the scenes of the Special Collection archives and view treasures from the Nancy Astor Collection. BOOK HERE for Tour 2 (archives tour) 
*You are welcome to attend both tours, but please ensure to book your place for each tour via the Eventbrite links listed above.
The 'Extraordinary Women' tours have been created by our own extraordinary women, Kaye Gough and Jenny Knight. They have also produced a new brochure featuring 6 special women (Jill Betts, Eve Balfour, Doreen Thorp, Nancy Astor, Elizabeth Waterhouse and Lavinia Smith) which is also being launched for Heritage Open Days 2018, sponsored by the Friends of the University of Reading. You can download a copy here
See guide and map of other Heritage Open Day events taking place in Reading.
We are also using Extraordinary Women as our inspiration for our Second Sunday Craft Drop-In – perfect for families!
Image: Jill Betts, 1936 – 2016. B.Sc. Reading 1957. MERL Education Officer preparing material for a school visit to the Museum.