FOLAR 'WHO CARES?' SEMINARS – THE SOCIAL VALUE OF LAND
Part of 'WHO CARES? LOCAL LANDSCAPE PROJECTS AND PUBLIC PERCEPTION', a seminar series presented by FOLAR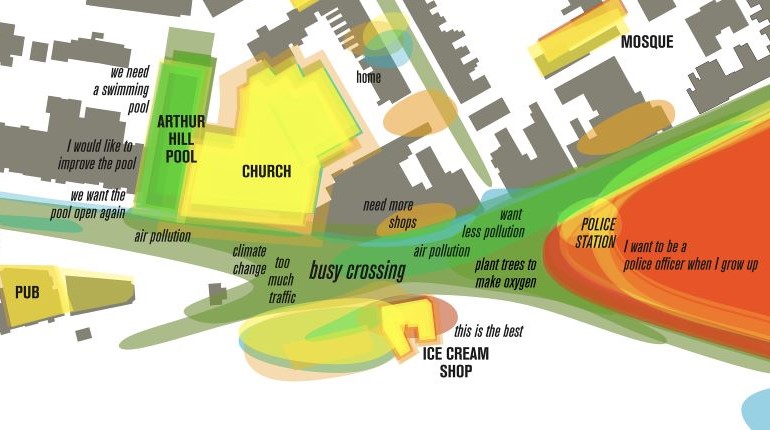 A SERIES OF LUNCHTIME TALKS EXPLORING WHO IS REALLY CARING FOR OUR LOCAL LANDSCAPE
This year at The MERL we are focussing on a theme of 'CARE.' Through our projects and programming, we will address ideas of 'care' in relation to a range of current issues, including the climate crisis, guarding green space, the future of farming and food security, caring for our collections and caring for people including our staff, volunteers and community. This series of talks explores how we care for the landscape.
Based on sites and projects in and around Reading, FOLAR presents a series of talks in which different landscape types are explored in terms of how and why land-use and landscape decisions are made, and by whom. Actions taken invariably have long term consequences on places and people, but how can land be valued, planned and managed to better reflect and accommodate the needs and involvement of local people? And what sort of positive future landscapes are envisaged to also respond to the complexities of climate change and biodiversity? Who is really caring for the landscape? There are no simple answers but we hope these talks will open up good debate.
The social value of land with Professor Flora Samuel
Tuesday 11th October, 1pm – 2pm 
The land has a profound impact on who we are, on our health and our wellbeing, but it is valued as though it was a soulless commodity. In this talk Flora Samuel will offer a method for taking the social value of land and its impact on people into account in decisions about land use. She will argue for a digital map based system that allows people to input on a constant basis into decisions about their places. This proposal is based on a series of recent funded research projects based at the University of Reading, Mapping Eco Social Assets, Community Consultation for Quality of Life and the Better Places Toolkit.
Image credit: Community mapping, Eli Hatleskog and Flora Samuel
More dates in the FOLAR Seminar series
4 Oct – Imagining Desirable Landscape Futures with Dr Eirini Saratsi
Watch previous seminars in the series on The MERL Youtube:
---
Learn about our focus for 2022 CARE: highlighting how we take care of rural heritage, the countryside's future, and each other.