FOLAR 'WHO CARES?' SEMINARS – CONTRASTING FORTUNES: TWO HIGH-VALUE DESIGNED LANDSCAPES IN READING
Part of 'WHO CARES? LOCAL LANDSCAPE PROJECTS AND PUBLIC PERCEPTION', a seminar series presented by FOLAR

Event Navigation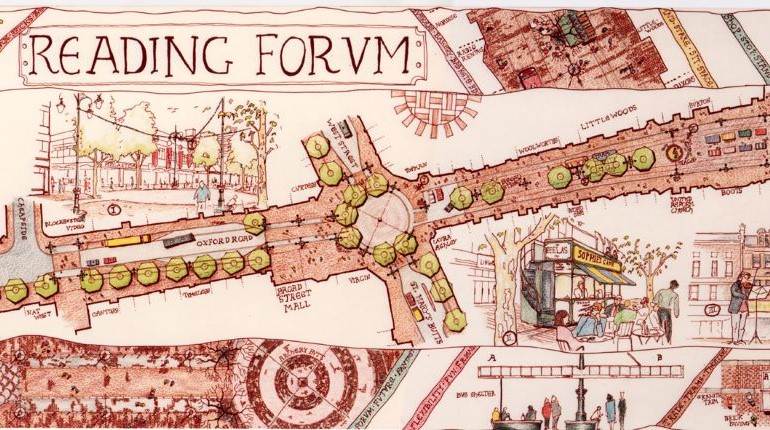 A SERIES OF LUNCHTIME TALKS EXPLORING WHO IS REALLY CARING FOR OUR LOCAL LANDSCAPE
This year at The MERL we are focussing on a theme of 'CARE.' Through our projects and programming, we will address ideas of 'care' in relation to a range of current issues, including the climate crisis, guarding green space, the future of farming and food security, caring for our collections and caring for people including our staff, volunteers and community. This series of talks explores how we care for the landscape.
Based on sites and projects in and around Reading, FOLAR presents a series of talks in which different landscape types are explored in terms of how and why land-use and landscape decisions are made, and by whom. Actions taken invariably have long term consequences on places and people, but how can land be valued, planned and managed to better reflect and accommodate the needs and involvement of local people? And what sort of positive future landscapes are envisaged to also respond to the complexities of climate change and biodiversity? Who is really caring for the landscape? There are no simple answers but we hope these talks will open up good debate.
Contrasting fortunes: two high-value designed landscapes in Reading, with Tony Edwards and Colin Moore
Tuesday 14th June, 1pm – 2pm
Landscape architect Tony Edwards will outline the transformation of 180 acres of a poor quality flood plain into a business park with international appeal and a variety of awards. His involvement with this project for over thirty years and a continuing role in its management has been a key factor to its success. How difficult was that to engineer, and how typical is this of his other landscape projects?
Broad Street, Reading was pedestrianised in 1992 and the redesign was constructed in three phases. Colin Moore, of Moore Piet + Brookes Landscape Architects and lead designers for the project, will introduce the scheme and consider issues concerning maintenance, funding and changes in city wide planning decisions.
Image credit: Reading Broad St, MP+B
Watch a recording of this seminar on The MERL's Youtube channel:
More dates in the FOLAR Seminar series
Join us on Tuesday lunchtimes in June
---
Learn about our focus for 2022 CARE: highlighting how we take care of rural heritage, the countryside's future, and each other.