FOLAR 'WHO CARES?' SEMINARS – WHITEKNIGHTS: FROM PRIVATE LANDSCAPE PARK TO UNIVERSITY CAMPUS
Part of 'WHO CARES? LOCAL LANDSCAPE PROJECTS AND PUBLIC PERCEPTION', a seminar series presented by FOLAR

Event Navigation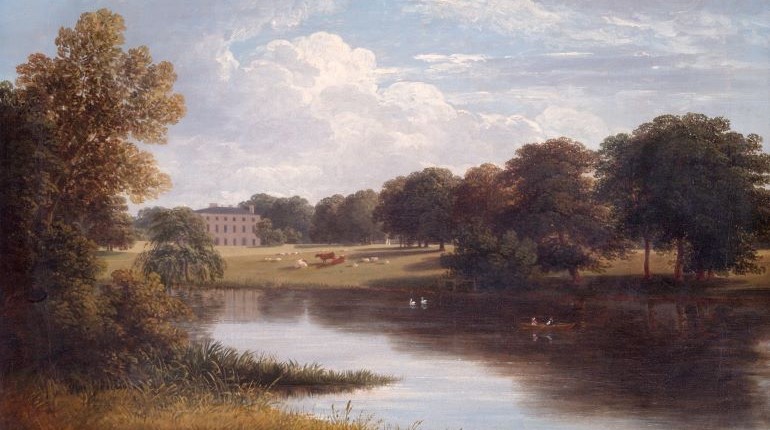 A series of lunchtime talks exploring who is really caring for our local landscape
This year at The MERL we are focussing on a theme of 'CARE.' Through our projects and programming, we will address ideas of 'care' in relation to a range of current issues, including the climate crisis, guarding green space, the future of farming and food security, caring for our collections and caring for people including our staff, volunteers and community. This series of talks explores how we care for the landscape.
Based on sites and projects in and around Reading, the Friends of the Landscape Archive at Reading (FOLAR) present a series of talks in which different landscape types are explored in terms of how and why land-use and landscape decisions are made, and by whom. Actions taken invariably have long term consequences on places and people, but how can land be valued, planned and managed to better reflect and accommodate the needs and involvement of local people? And what sort of positive future landscapes are envisaged to also respond to the complexities of climate change and biodiversity? Who is really caring for the landscape? There are no simple answers but we hope these talks will open up good debate.
Whiteknights: from private landscape park to university campus, with Dr Phillada Ballard
Tuesday 7th June, 1pm – 2pm
The expansion of British Universities in the post war period fuelled the demand for new sites, especially for campus universities. For the University of Reading 'the acquisition of Whiteknights was the most important single event in the history of the University.' Much time and energy has been put into the maintenance of the park. The question remains as to how successfully the historic landscape, dating back to the 18th century, has been preserved in the face of the various demands made upon it. Indeed the survival of the park, a mile from the centre of Reading, is a story in itself given that at various times it was widely regarded as one of the most valuable sites in southern England and 'ripe for development.
Image credit: Thomas Christopher Hofland, A view of White Knights across the Lake, oil on canvas, c1816, University of Reading Art Collection UAC/10257′
Watch a recording of this seminar on The MERL's Youtube channel:
More dates in the FOLAR Seminar series
Join us on Tuesday lunchtimes in June
---
Learn about our focus for 2022 CARE: highlighting how we take care of rural heritage, the countryside's future, and each other.