ENGLISH SCYTHES: BACK AT THE CUTTING EDGE?
A talk by Mark Allery, woodsman, bodger and scythesman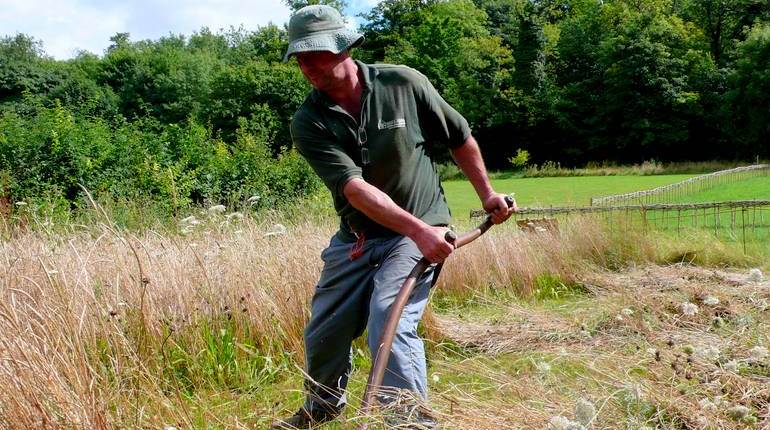 The MERL Autumn Speaker Series
This series of lunchtime talks is part of Showing, Doing, Telling, a season of events exploring craft and making at The MERL. Specialists in craft and the arts examine different ways of responding to rural life, exploring how best to nurture old skills, contemporary creative responses and traditional practice. For details of the full series, visit Showing, Doing, Telling.
7 November: Mark Allery
Woodsman, bodger, and scythesman Mark Allery joins us for a hands-on exploration of some of scythes in the MERL collection and to share the story of his search for the earliest surviving scythes. How are scythes made, used, and maintained? What makes English scythes so distinct? Why is there a revival in the use of the scythe and what can it offer us today? All you ever wanted to know about scythes but were afraid to ask.