GAME OVER? DYING TO TALK ABOUT DEATH AND LIFE
A celebration of life and remembrance as part of the Festival of Social Science

Event Navigation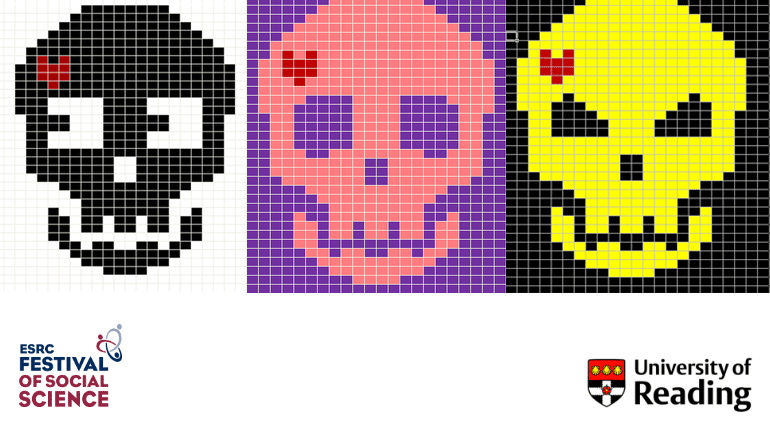 Join the University of Reading Institute of Education and The MERL as we open our doors for a celebration of life and remembrance!
Discuss multicultural perspectives on commemorating the Dead and celebrate life through a carousel of innovative, creative and interactive workshops through Art, Music and digital technologies!
This event is taking place across the London Road Campus, with only some of the activities taking place at the MERL. This is an event suitable for adults as well as families with children aged 5+, but some events are only suitable for those aged 7+, 9+ and 15+. For a full list of bookable workshops and age restrictions please see the Eventbrite page.
When you arrive you can either begin at the MERL or at the Art Studio (Building G04) on the London Road Campus. You will receive a wristband and sticker for the evening. If you have registered for workshops you can go straight to them, but if there are places available you can sign up on the night.
This event is a part of the national Festival of Social Science.
Events at The MERL
Jazmine Miles-Long: Ethical Taxidermist interactive talk
Bookable: 4–5pm (suitable for ages 5+), 5.20–6pm (suitable for ages 15+)
Jazmine Miles-Long  leads interactive talks about ethical taxidermy to adults and children. She has been working with museums on a series of artworks and events that engage with the public to challenge ideas and perceptions of taxidermy and to highlight it as a heartfelt art form that shows compassion for the natural world. Jazmine's workshop will be accessible for all audiences and especially children from the age of 5+.
The MERL Tour
Bookable: 4.45pm, 5.45pm, 6.30pm
During this organised tour you will go round the museum and explore artefacts that relate to life and death in rural areas. How about animals? Prize animals? Industrial animals? Meet the Museum pet mouse, too! You may be asked to show your 3D coin. Suitable for all.