NOW ONLINE: SEMINAR SERIES: DESIGNING LANDSCAPES FOR THE PEOPLE
Organised by the Friends of the Landscape Archive at Reading (FOLAR)

Event Navigation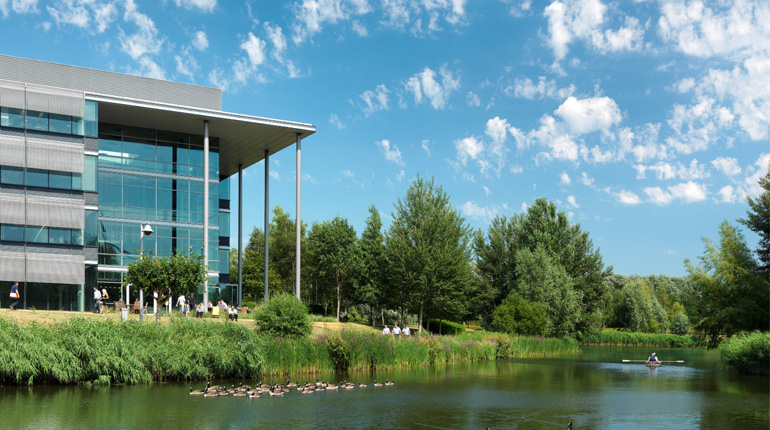 DESIGNING LANDSCAPES FOR THE PEOPLE – from the Clapham omnibus to the Royal Parks
This series of lunchtime talks will span the early 20c UK approach to city planning, civic design, parks and gardens, encompass the formation of the UK professional body of landscape architects, the evolving Royal Parks, the impact of corporate landscapes, and profile a contemporary example of the Green Business Park in Reading.
Please note that due to the COVID-19 outbreak, all events at the Museum are cancelled until the end of June. As this affects this series, we are currently working with the organisers and speakers to bring you digital alternatives (such as blogs, live streams, videos or webinars) to as many of the events as possible. We will aim to keep to the planned timetable where possible and will update this page with details as we make arrangements. Follow us on Facebook or Twitter or join our mailing list to keep up to date. 
Thursdays, 1-2pm
Free
30 April: Michael Gilson – Richard Sudell: Suburban Garden Pioneer and Forgotten Man of Landscape Architecture
This seminar took place as a private Zoom meeting for FOLAR members and MERL staff. You can watch a recording on our Youtube channel or below:
In summer 2019, the planning committee of Westminster City Council rejected a scheme for a major redevelopment of the large apartment complex at Dolphin Square, Pimlico, London, citing, as one reason, the need to preserve the historically important courtyard garden at its heart. Campaigners seeking to halt the redevelopment had succeeded in earlier persuading Historic England to register the garden as a Grade II landmark of interest. The garden is the last wholly intact example of the work of Richard Sudell (1892-1968), early twentieth-century suburban garden pioneer, founder member of the Institute of Landscape Architects and a man largely forgotten to garden and landscape history, his almost evangelical role in inspiring a newly situated working class to embrace open space neglected. Yet study of the life and times of Sudell brings rich reward for the garden historian seeking grassroot evidence of how the tumultuous social and political upheavals arising from the two World Wars manifested themselves in a new battle for definitions of landscape.
7 May: Tom Turner – Geddes, McHarg and urbanism
This seminar was first broadcast as a live premiere on Youtube at 1pm on 7th May. You can watch the seminar on the Landscape Architecture Youtube channel or below:
Geddes and McHarg represent a key strand in landscape architecture, quite distinct from the strand that comes from garden history and design. Patrick Geddes was the first European to call himself a 'landscape architect' in Frederick Law Olmsted's sense. He was also, in Tom's view, the most important town and regional planning theorist of the twentieth century and the author of a great book, on Cities in Evolution.
Ian McHarg, also a Scot and also born near the Highland Boundary Fault, was greatly influenced by Geddes and drew upon his ideas when writing the most widely read landscape architecture book of the twentieth century: Design with nature (1961).
The work of Geddes and McHarg is now a central strand in the most promising approach to landscape and ecological planning in the twenty-first century (so far): landscape urbanism.
14 May: Richard Flenley – Succession and Survival; The Royal Parks in 100 years of change
This seminar took place as a live Zoom meeting. You can watch the recording on our Youtube channel or here:
This illustrated talk looks at how The Royal Parks have held a relatively steady course through the 20th century while all around has witnessed dramatic changes in style, capacity, intensity, social and culture diversity. But masked beneath this "steady state", the Parks have frequently been battered and have had to adapt and adjust, often to resist, and to rise again to challenges and expectations. The talk will review the 8 constituent Parks, their differences of origin and design styles, and what they still represent to us of our landscape and gardens heritage . We shall look at the challenges brought in by WW1, the adaptations in shifting from Royal to wholly public patronage and the ever-threatening accumulation of layers, hard surfaces and artefacts. The 21st century now brings its own changes of agenda with greater pressures on use, resourcing, funds and even brand……. ecology coming to the fore; horticulture perhaps going backwards ? Yet the Parks survive …. England expects …..
4 June: Colin Moore – MICHAEL BROWN Landscapes: Detailed Delight
This seminar took place as a live Zoom meeting. You can watch the recording on our Youtube channel or here:
"Michael Brown's Office (…) produced the best UK housing landscape designs of the 1960s and 70s. The outdoor space was well conceived, well designed, well built and well planted. The office was a hive of activity and remarkably prolific." Tom Turner.
The Office developed a set of standard details which were refined from experience and modified for each project as necessary. They featured in almost all of the housing schemes as well as other projects. This established a practice 'style' characterised by brick slopes, brick steps and brick paving, which made Michael schemes easily recognisable. Michael was accomplished in many other things which are characteristic of his style, for example meticulous earth shaping, planting and other space defining elements.
However, most of the estates of that period were high rise and/or slab blocks with elevated walkways and many suffered from poor building design and construction, poor management and maintenance of buildings and landscape, as well as social problems. Some were demolished entirely, or partly, and redeveloped within a relatively short period. Others survived until recently when many have been partially demolished, redeveloped and the remaining buildings refurbished for predominantly private rather than social housing. Hence the majority of Michael's council housing landscapes of that period have been lost.
Some of Michael's projects are in the Landscape Archive at The MERL and Colin will use photographs and drawings from the archive as well as his own photographs to illustrate his talk. Colin worked for Michael in the early 1970 when the office had about 20 staff. He was involved on-site during the construction of Michael's projects both before and during his university landscape education.
This seminar replaces the seminar scheduled to take place on this date (Tony Edwards – Green Park, Reading – 30 years of work in progress) Many thanks to Colin Moore for stepping in to contribute to the series.
11 June: Helena Chance – Chocolate Heaven to Tech Nirvana: corporate landscapes from Bournville to Google
This seminar took place as a live Zoom meeting. You can watch the recording on our Youtube channel or here:
How are gardens and parks used in workplaces to inspire and support the people who work there? How beneficial are they to corporate identity and profit? Helena Chance will talk about some of the gardens provided by tech companies such as Google and Apple, and will discuss how we can better understand them by looking at the past. She will examine the landscapes of some of the British and American corporate giants of the 19th and 20th centuries such as Cadbury and the National Cash Register Company (NCR), the motives behind their making and the role of design and designers in their success. Helena's talk will be based on her recently published book The Factory in a Garden. A History of Corporate Landscapes from the Industrial to the Digital Age (Manchester University Press).
Organised by the Friends of the Landscape Archive at Reading (FOLAR) 
The Archive of the Landscape Institute is held at The MERL