From chalk to cheese: the new display in the Our Country Lives gallery
Learn about the new artwork on display in the Our Country Lives gallery after our reopening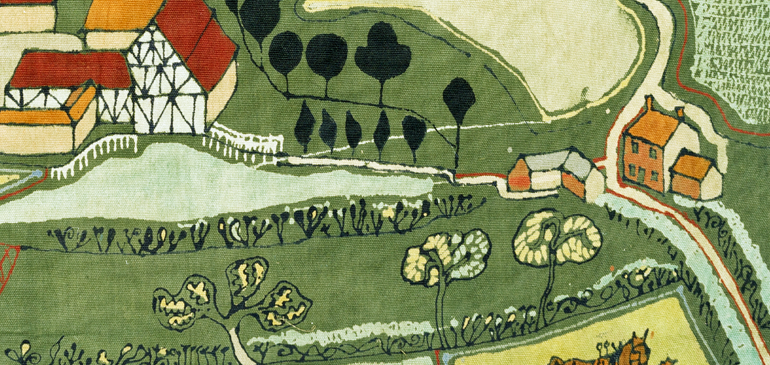 As we get ready to share the Museum with visitors once again, Curator of MERL Collections Ollie Douglas is to hand to reveal a change to our displays. As he explains, this has been in the pipeline since we relaunched the galleries in 2016. We are sorry to say it means our first visitors back will have to socially distance from the Our Country Lives gallery for a little longer, which has to stay locked down for just a few more days to allow the changeover to take place. Read on to find out why the extra wait will be worth it!
As many of you know, our current displays culminate in the striking sight of an enormous mid-century textile artwork showing rural Kent. Here, oast houses, trees, farms, hop fields, and hedgerows merge in a landscape of stylised patterns set against the colour-palette and perspective of an old manorial map.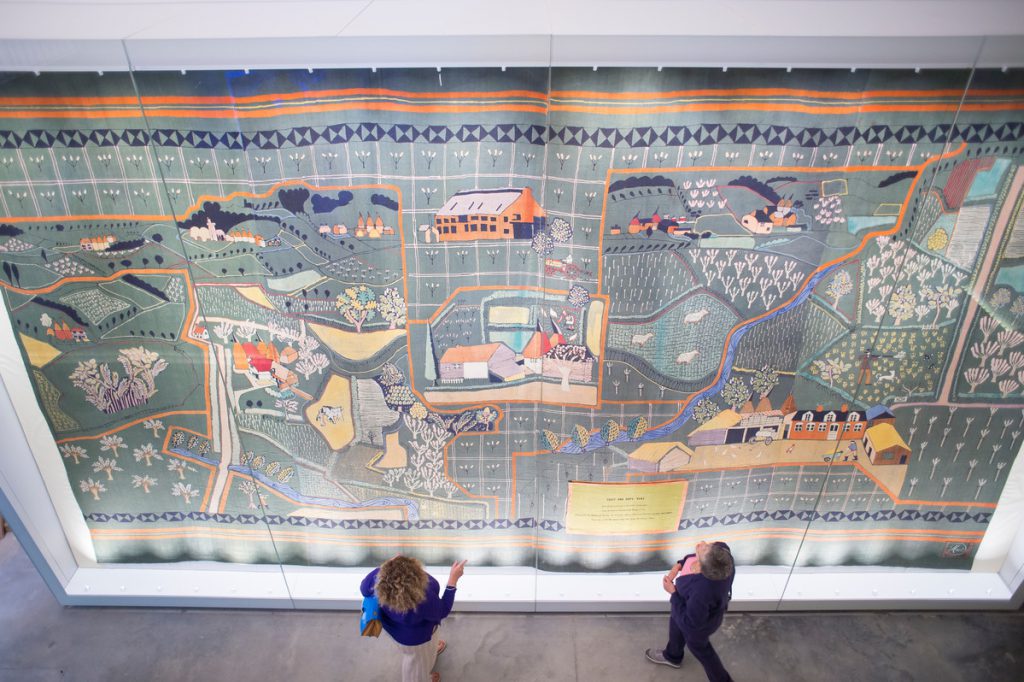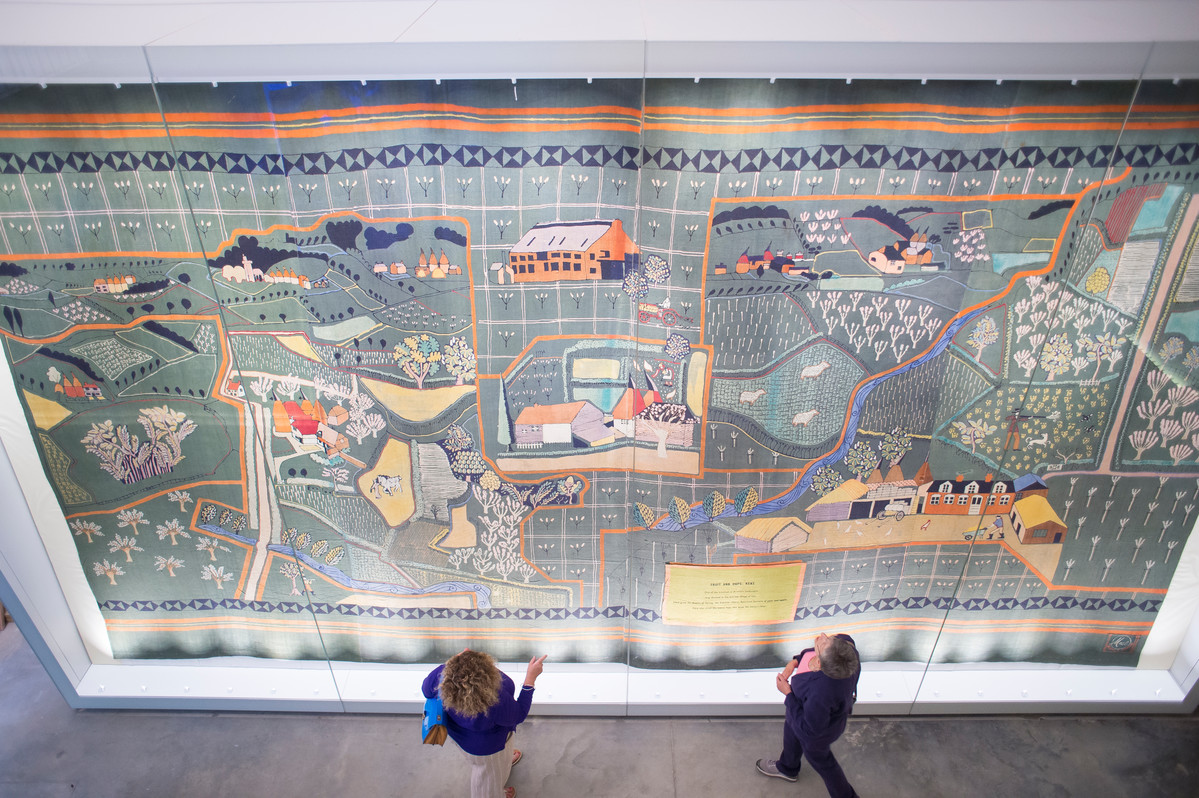 This is one of seven 3.8-metre-high sections that were originally created for a 46-metre-long undulating display called the 'Diversity of British Farming'. This entire artwork featured prominently in the Country Pavilion of the Festival of Britain Exhibition on London's Southbank during 1951. Designed by 'lost modernist' Michael O'Connell, the work sought to capture the character of eight different regions of Britain's farmed landscape. The finished hangings echoed colour designs that had been sketched out by O'Connell, which were then reproduced on textile using wax-resist dyes and with the help of studio assistants and sister duo, Iris and Betty Sheridan. O'Connell himself was a fascinating international figure who had moved to Australia in 1920 before returning to England in the mid-1930s. In spite of this global reach, this was a project that spoke powerfully of British identity and to the core Festival themes of land and people.Knowing that textiles are vulnerable objects and that our audiences want to see more of our amazing reserve collection, for the last five years we've had another wall-hanging from the series ready to take Kent's place in the gallery. Some of you might remember the public campaign—Chalk or Cheese?—which we ran to help us decide which one should take pride of place first. Back then, chalky landscape of Kent won out but we're ready now to swap over to Cheshire, and although it involves closing one gallery for a few more days it couldn't be happening at a more appropriate moment.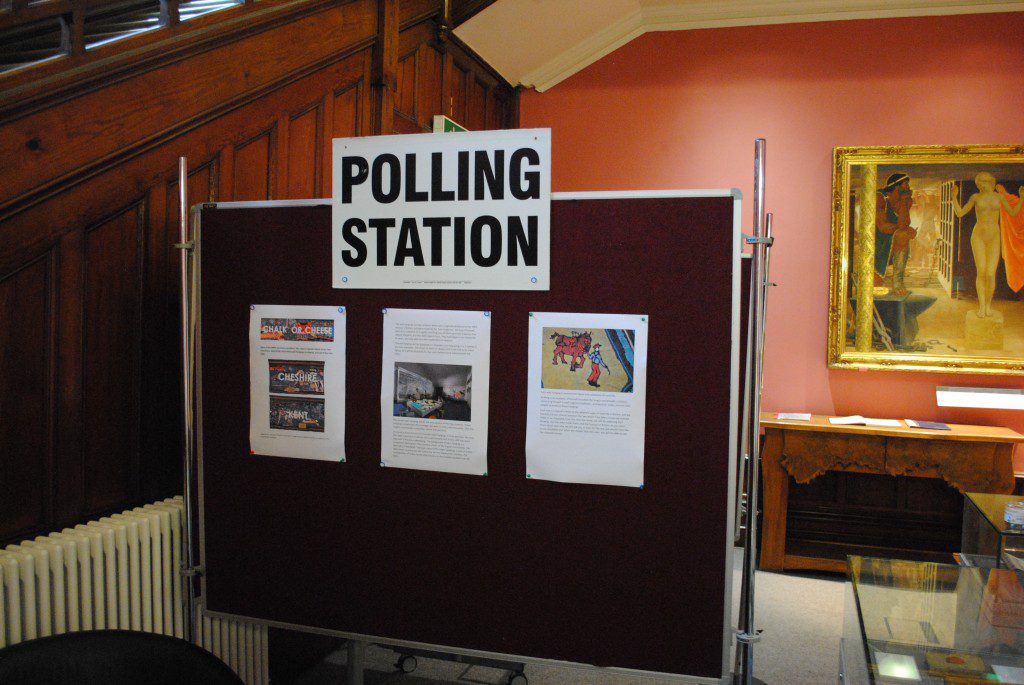 This month marks precisely seven decades since the opening of the Southbank site in May 1951, when these extraordinary artworks were visible to the public for the very first time. Following the Festival's closure in September of that year, the displays were dismantled and their contents dispersed. A set of rural material, including these amazing textiles, was earmarked for transfer to The Museum of English Rural Life, which was then in its infancy. Find out more about some of this history, and about other items that made their way to Reading. Thanks to the work of our late colleague, Jill Betts, who painstakingly researched these objects in the late-1990s, we have known for a long time about their significance and of how they came to be in Reading. In the intervening years since Jill's revelation of their story they have intrigued researchers and artists alike, inspiring new generations to reimagine their mid-century heyday.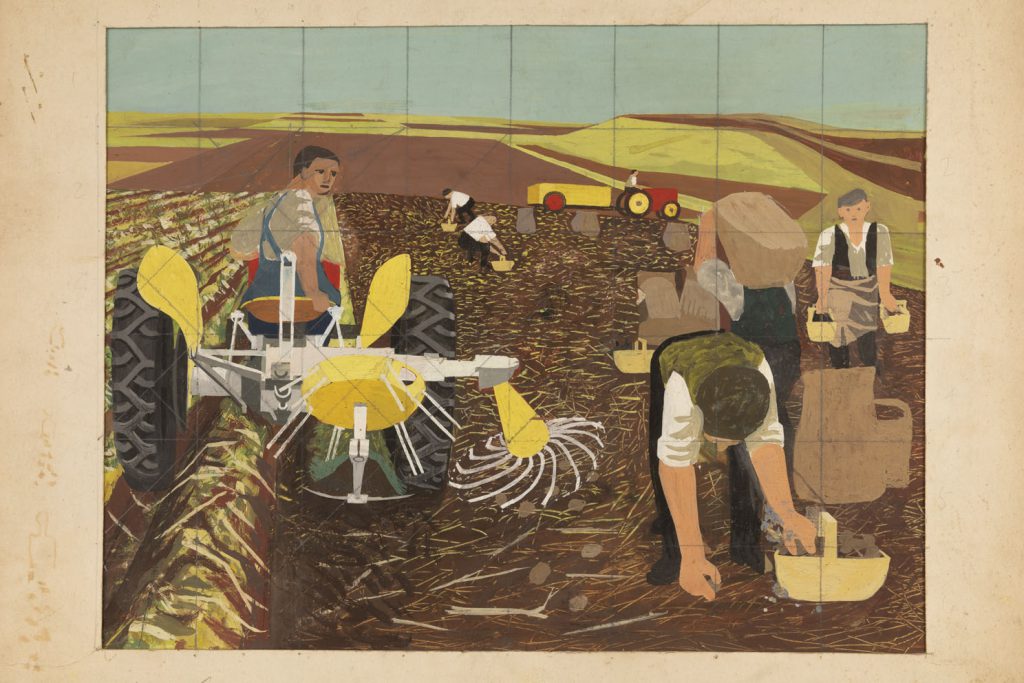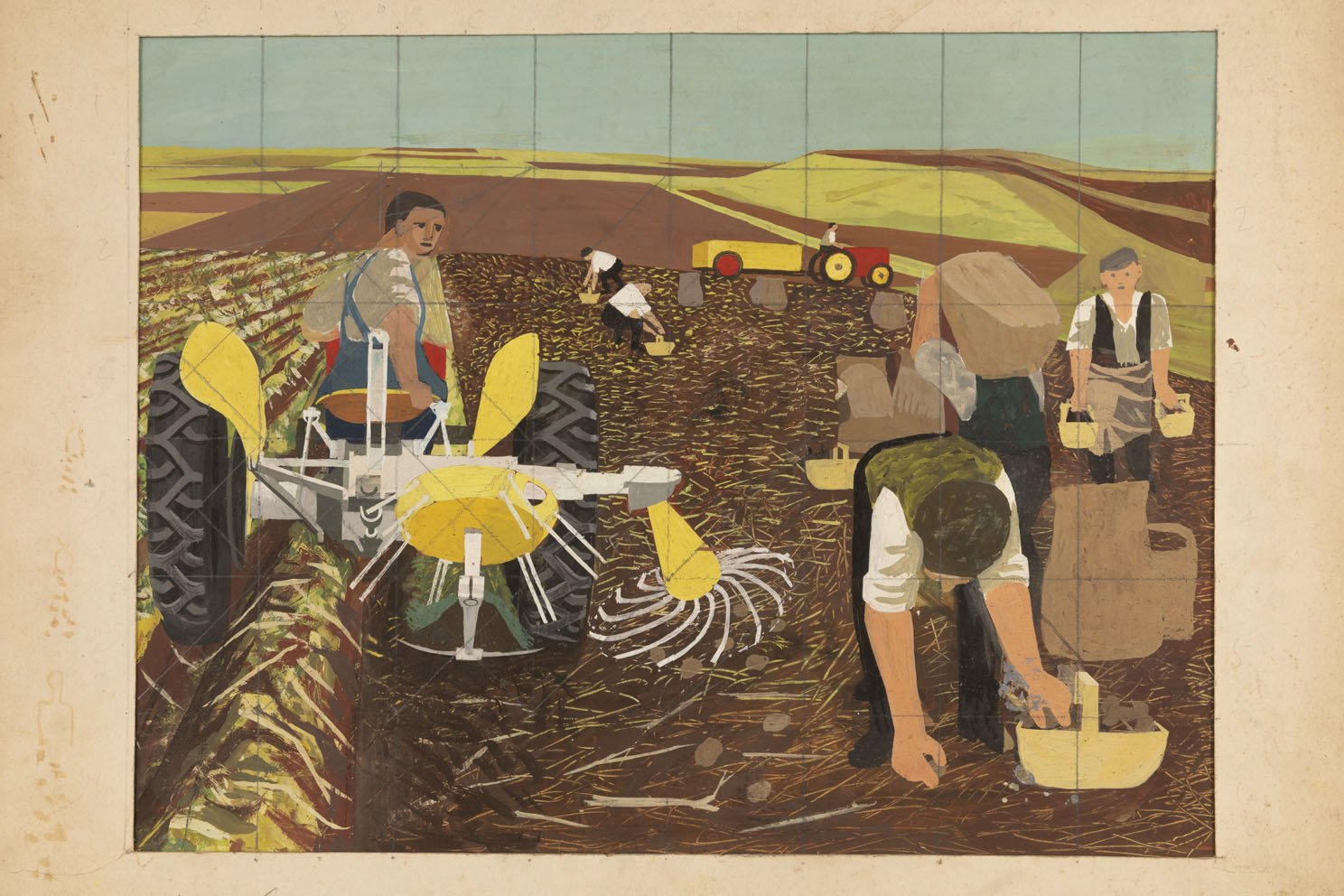 In the process of delving more deeply into The MERL's own history, we've even discovered how they were used (rather unceremoniously, we confess) as a backdrop to the Museum's trade stand during one of its early mobile outings to the Royal Agricultural Show at Newton Abbot, Devon, in July 1952. Now that we are open to visitors again you too can get a feel for what this stand might have been like to explore by visiting our Collecting Rural England gallery, the design of which draws heavily on photographic records of this very event.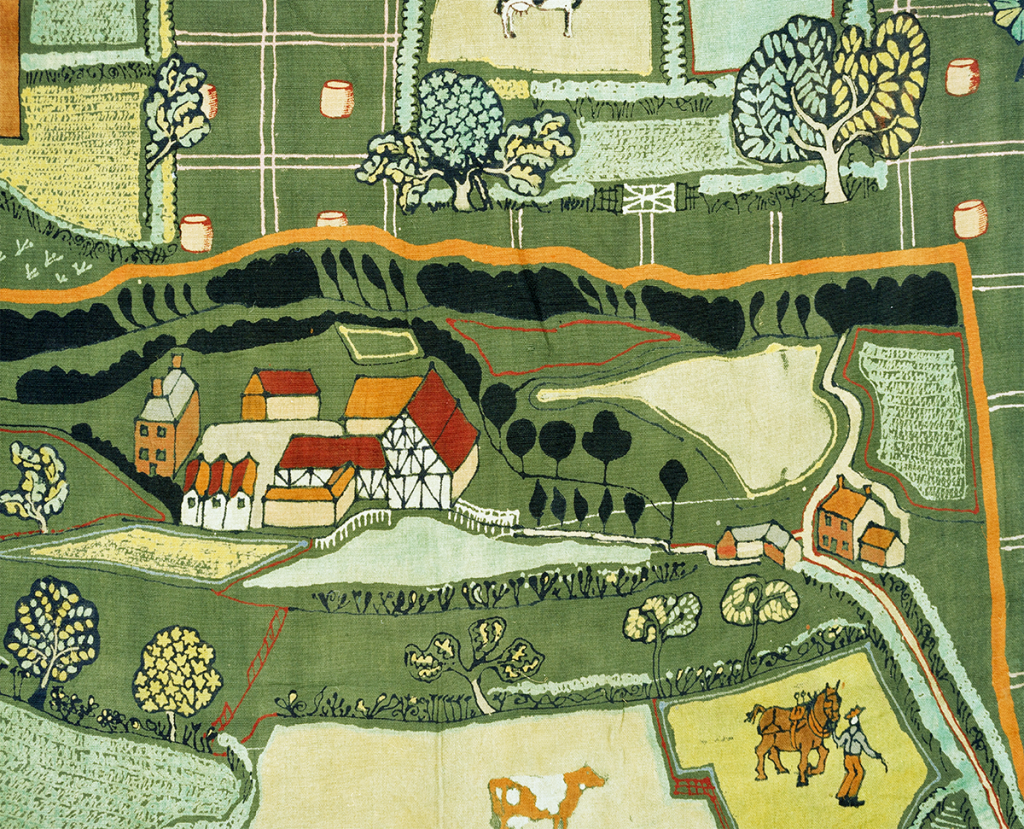 Setting aside a fleeting appearance in rural Devon (and discounting a photography session arranged by Jill in the University squash courts in the 1990s), we've long imagined that the placing of Kent on display in 2016 was the first formal outing for any of the different panels since the doors of the Country Pavilion closed. However, in preparation for our celebration of the Museum's seventieth and of all things 1951, 51 Voices. We've been looking back into the archives to find out more. It seems that there have been at least two other instances of display between then and now that we had no idea about. I'll reveal more about one of these here and the other will have to wait as it forms the focus of a fascinating response coming up soon as part of 51 Voices.
Our documentation reveals that the hangings arrived at The MERL in June 1952 and were clearly put rapidly to good use at the Royal Show the following month. Some years later, in 1955, the same year that the Museum ceased to be merely a mobile endeavour and opened its first displays to the public, it also sent one of the hangings on temporary loan to York Castle Museum. We know little more of how it was displayed and what the good people of York thought of it. Of course, many of them may also have travelled to London to visit the Southbank displays back in 1951, so it could even have been a second sighting of the hanging in question. Assuming that the hanging that went to York was the one depicting Yorkshire, we think this is the only one of the series that has actually been displayed in the geographical area it was intended to represent. So, if you remember a large, modernist, textile wall-hanging of the Yorkshire landscape on show at York Castle Museum in 1955 we'd love to know more!
The other moment of display that we've just rediscovered occurred in the immediate aftermath of the Festival's closure, in the months between September of 1951 and the arrival of the hangings in Reading in June 1952. As you will discover later this year, this brief window of opportunity enabled these amazing artworks to reach far beyond their original 46-metre span, travelling to the southern hemisphere where they quite possibly bore silent witness to a divisive but nevertheless historic global moment. But that's all we're going to reveal about their international reach and role for now, as we focus on Cheshire taking the place of Kent, in an instance of new display that falls much closer to home.
So, if you're in or around Reading, why not book a slot to visit the galleries and come to see cheesy Cheshire in pride of place, having ousted the oast houses of chalky Kent from display? That way you too can share in the experience of an iconic piece of mid-century art that still has just a handful of surprising secrets to tell.
Find out more about The MERL's reopening and book your visit today. Please note: the Our Country Lives gallery, where this wall-hanging is displayed, will be closed until 26th May whilst the changeover is completed. Thank you for your patience.
Watch Ollie explain more about the wall-hangings and the planned changeover.