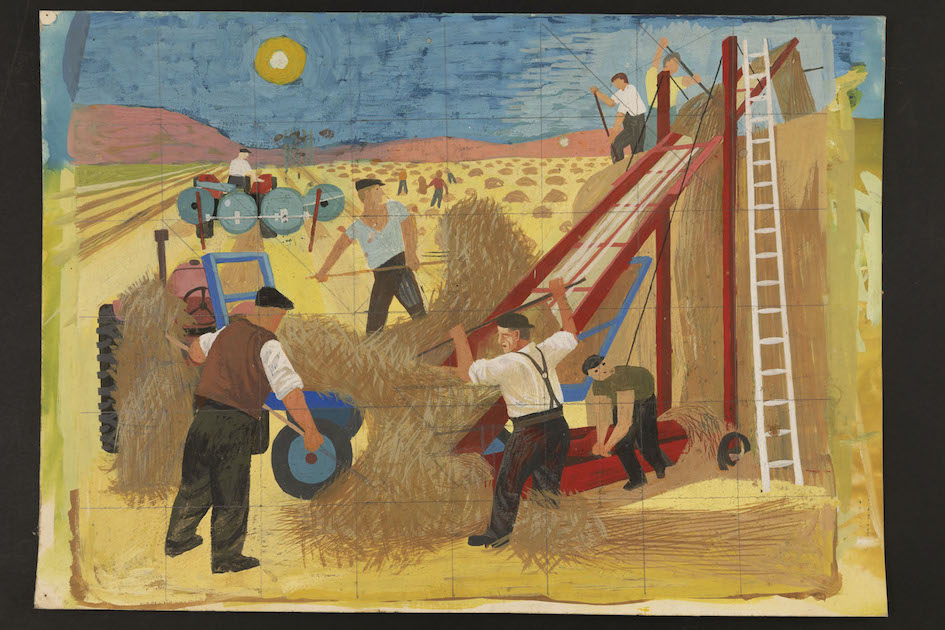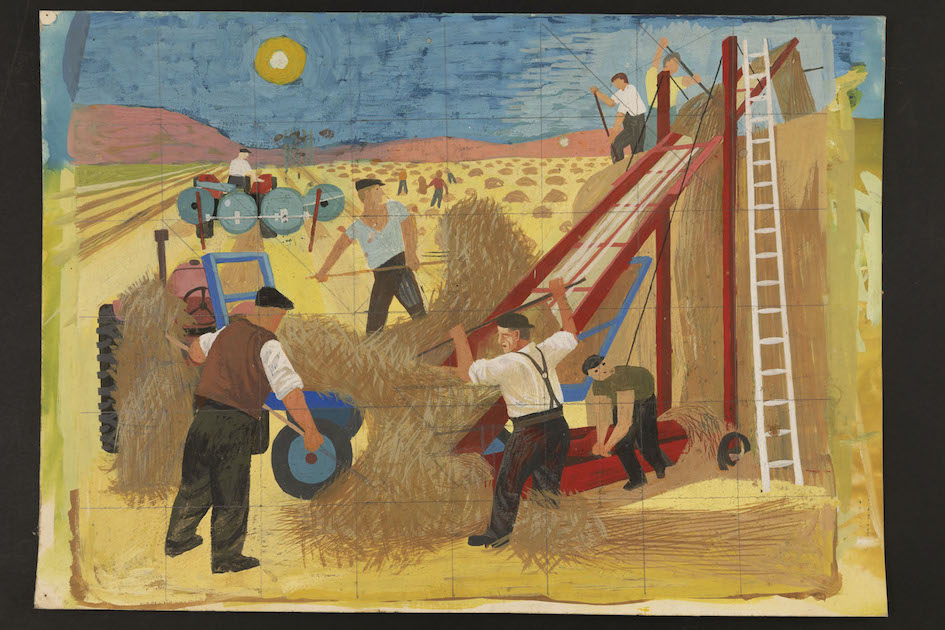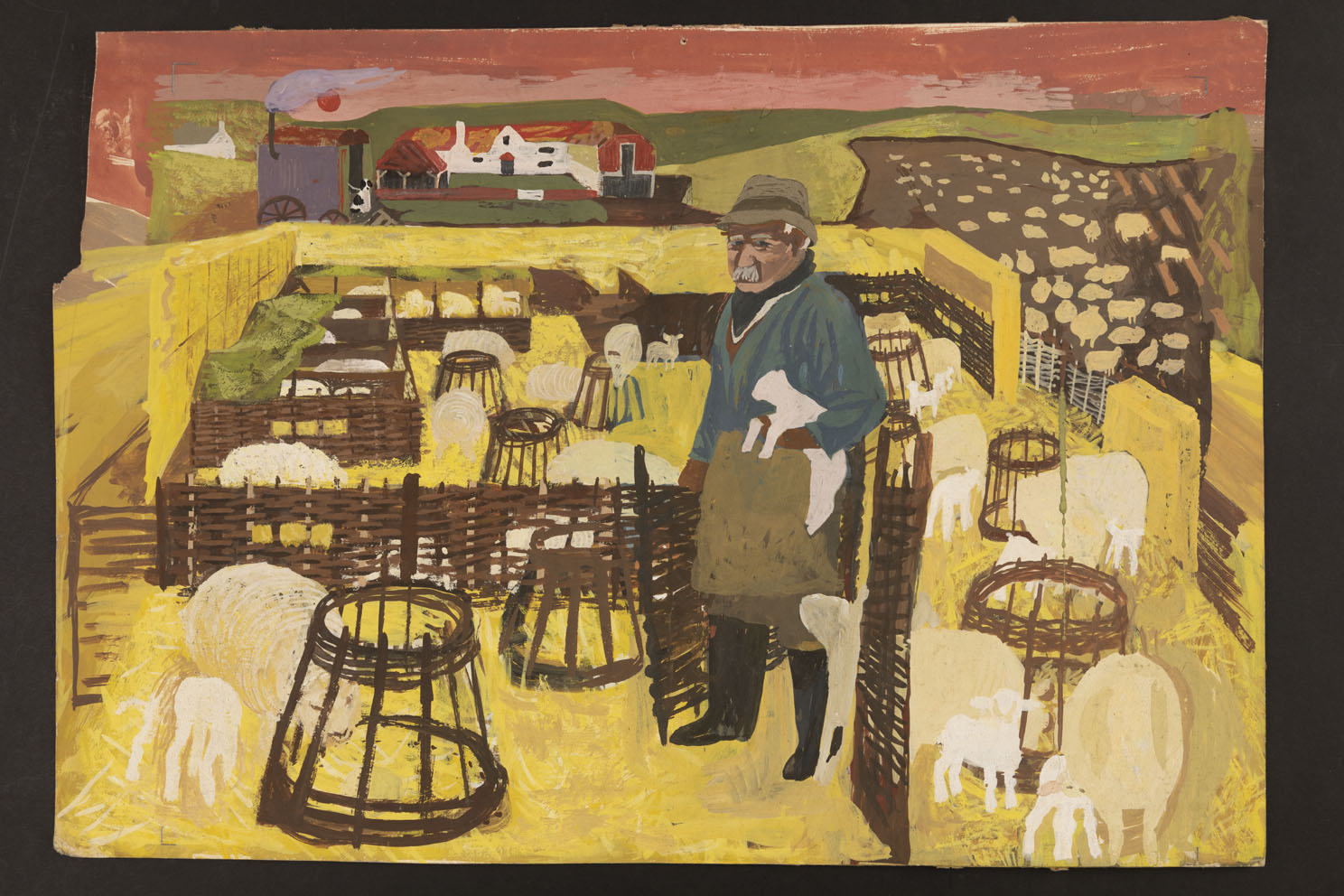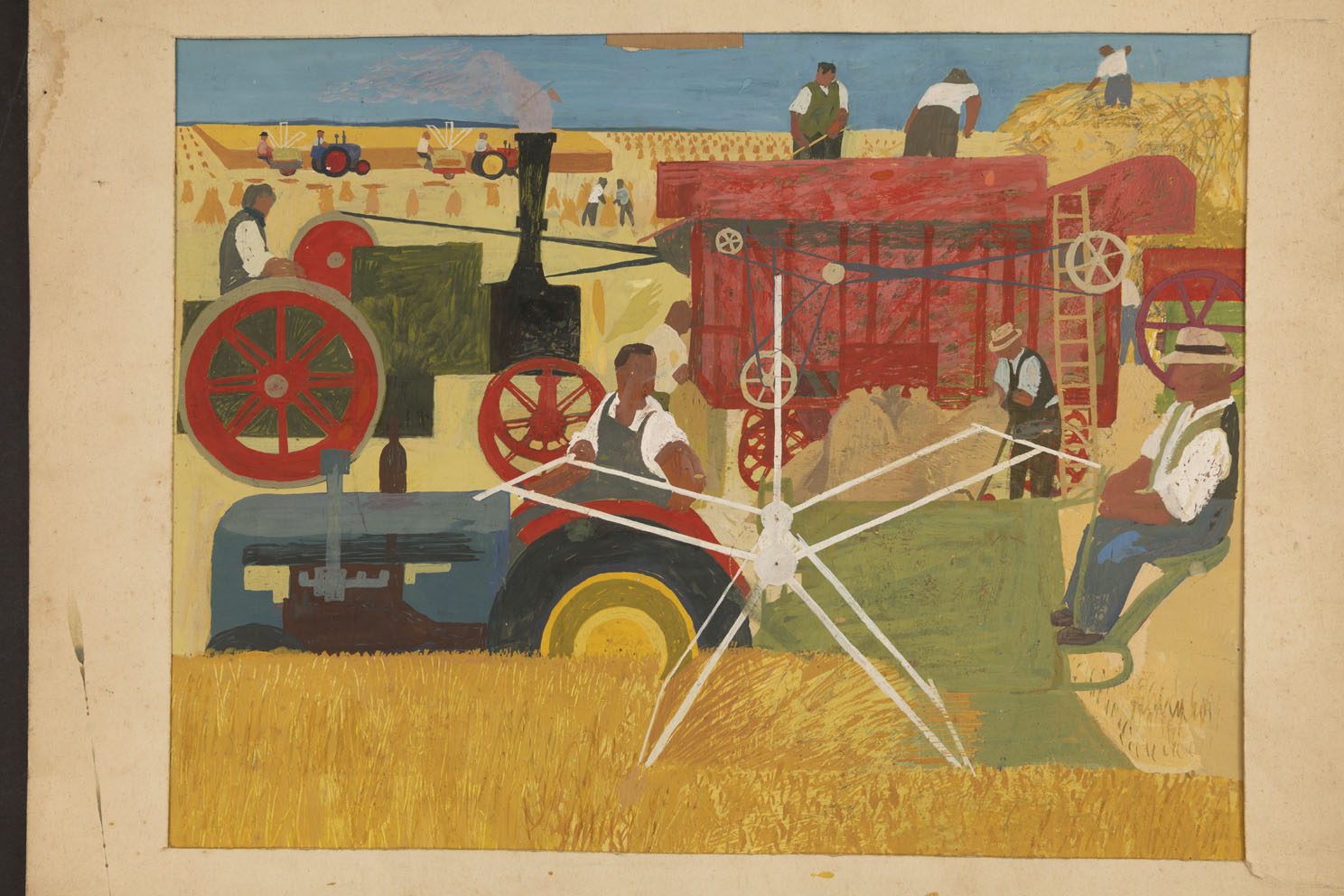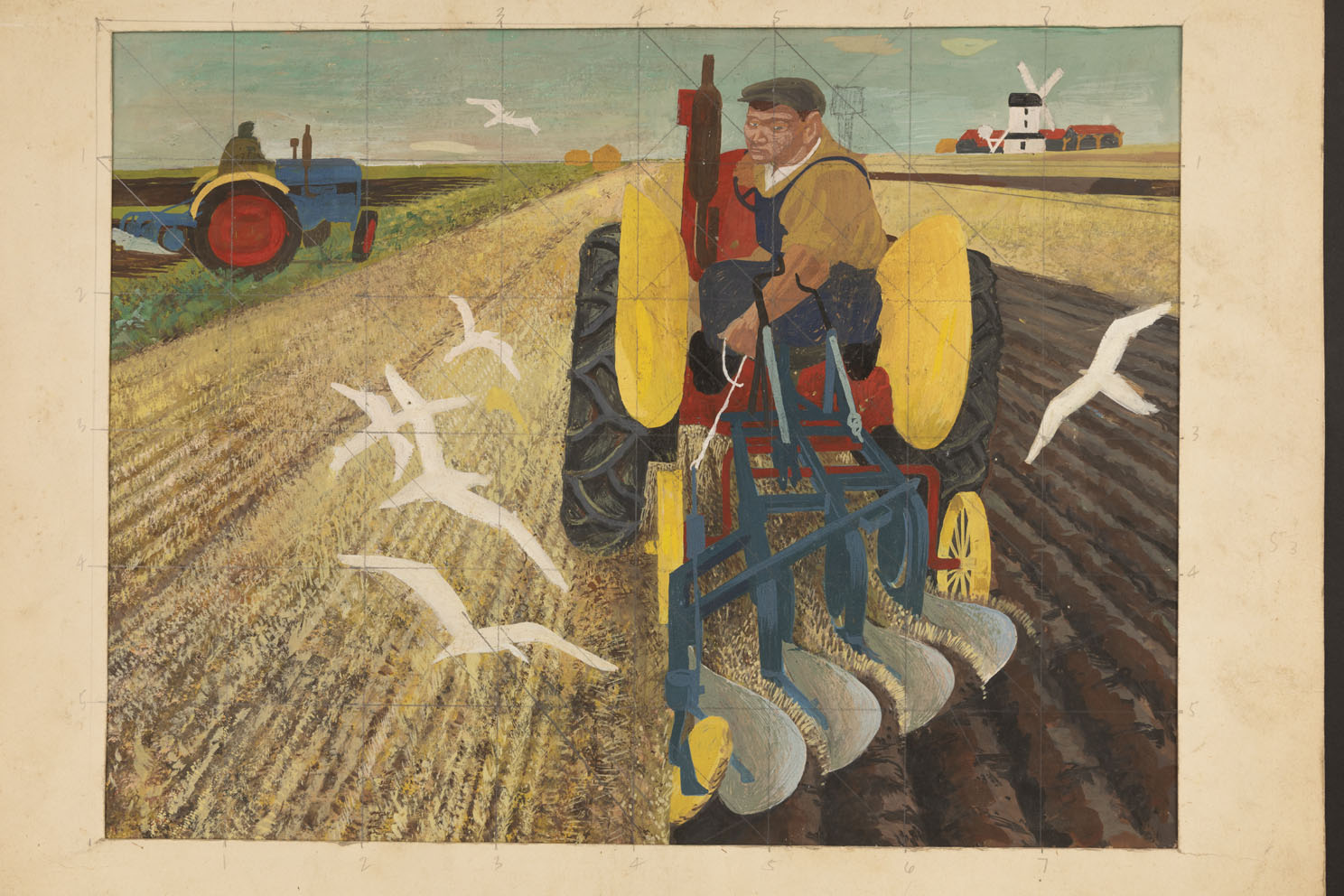 Barry Evans and William Kempster, Designs for The Country Year, 1951
---
The MERL holds five of these preparatory artworks, originally part of a wider set. The series was reproduced at a larger scale in a 'merry-go-round' structure called The Country Year. This sat between exhibits focused on Country Life and Rural Crafts in the Country Pavilion of the 1951 Festival of Britain. The full set comprised 12 different panels depicting life in the countryside. Artists Barry Evans and William Kempster also produced work for the Dome of Discovery.
The original panels included one for each month of the year and were as follows: hurdle-making (January); cultivating (February); lambing (March); stock-rearing (April); marketing (May); haymaking (June); village cricket (July); harvesting (August); Young Farmers rally (September); potato-lifting (October); ploughing (November); field sports (December). The five preparatory artworks held at The MERL include designs for lambing, haymaking, harvesting, potato-lifting, and ploughing.
After the Festival came to an end the displays were broken up and sold or sent on to suitable venues. The large artworks from The Country Year were among a range of materials transferred to the newly formed Museum of English Rural Life. They were put immediately to work in the Museum's trade stand at the Royal Agricultural Show at Newton Abbot but were subsequently lost and their whereabouts remains unknown.  These cartoon designs were given to the Museum a few years ago and offer a tantalizing glimpse of what the lost set were like.
Click here to find out about an amazing creative response to these artworks from artist Lisa-Marie Gibbs and the community at Downshire House, as part of The MERL's 70th anniversary project, 51 Voices.