Stepping out of time with Hannah James at The MERL Annual Lecture
Stepping out of Time, this year's MERL Annual Lecture, is no ordinary lecture… This year, we are in for a treat as award-winning accordionist, singer and clog dancer Hannah James performs her new work, 'Muscle Memory', which we have commissioned as part our project Making, Using and Enjoying: The Museum of the Intangible, funded by Arts Council England.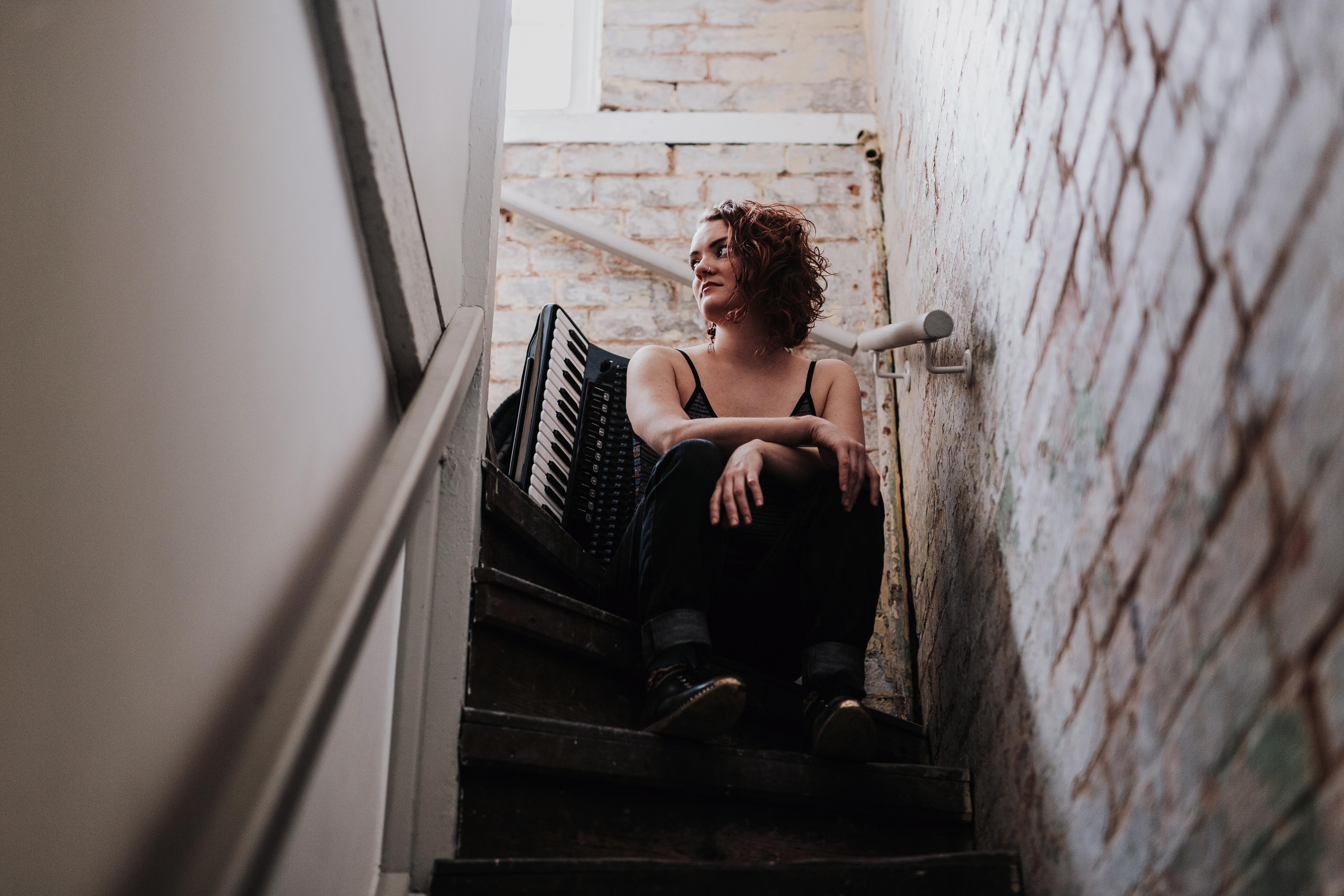 For the Museum of the Intangible project, we have invited makers, writers and practitioners to produce a range of creative responses to the MERL's collections as a way of exploring some of the intangible cultural heritage connected with them. This particular commission combines two aspects of intangible heritage – traditional craft skills and performing arts – in the form of clog making and clog dancing.
Hannah has worked in partnership with Geraint Parfitt, one of only a handful of traditional clog-makers in the UK, to develop 'Muscle Memory'. Geraint, who is based at St Fagans Museum of National History in Wales, has made a beautiful pair of clogs especially for Hannah which have provided the inspiration for the piece and which she will be wearing when she performs it. After a few years on the road with Hannah, the clogs will ultimately be accessioned into the collections at the MERL, and will have their own story to tell.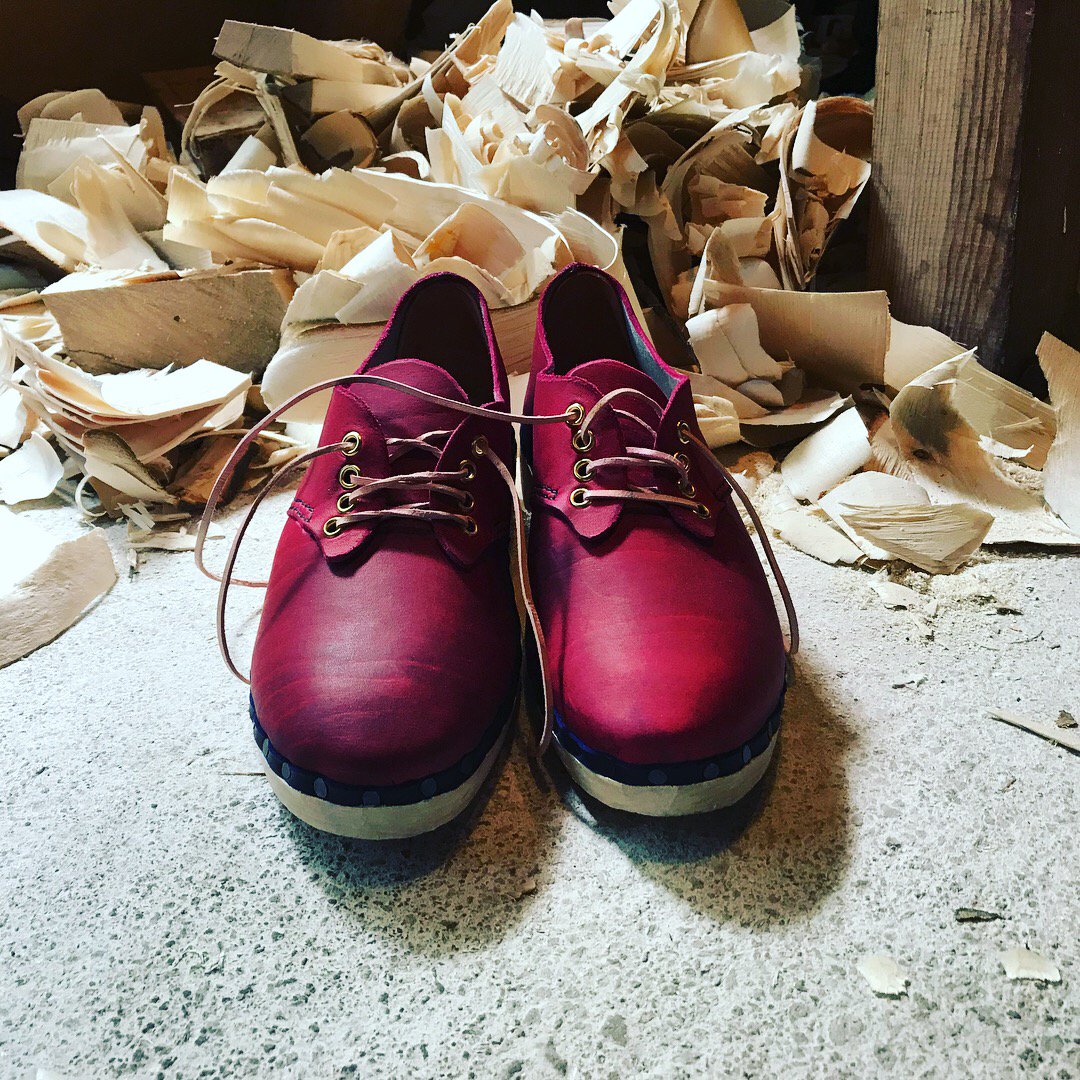 Hannah described her meeting with Geraint at his workshop: "It was a fascinating day and I actually felt really emotional, talking to him about his love for the craft and his sadness that so many of these skills are not being passed on in all their wisdom and detail. There are so many nifty little tricks, movements, ways of holding blades, ways of holding the wood, things that you would never think of that go into a craft like this that have to be learnt over time by working with someone who is already a master of it."
"There's also something so soothing and beneficial to witnessing a craft like this, the creation of a clog moves at its own pace and no faster, and requires patience and a deep understanding of natural materials that so few people possess in the world we live in – it's a real antidote to a touring lifestyle! After my visit I felt more grounded than I have for a long time!"
Drawing on Hannah's time spent with Geraint and her years of dancing experience, 'Muscle Memory' is a deeply personal and political story which seeks to explore and convey the life of clogs as both a product of master craftsmanship and as a tool for joyful partnership. It brings together craftsman and performer in a combination of images, spoken word, song, and of course, dance. We can't wait!
After the performance, Hannah will be joined by MERL musicians in residence Jackie Oates and Pete Flood, and Katy Spicer, Chief Executive of the English Folk Dance and Song Society (EFDSS) for a panel discussion on how creative responses can help us to understand the different layers of our heritage. There will also be a chance to see a short 'how-to' clog dancing tutorial film which will be used as an interactive in the museum and will be on show at the lecture so that you can have a go at clog dancing yourselves!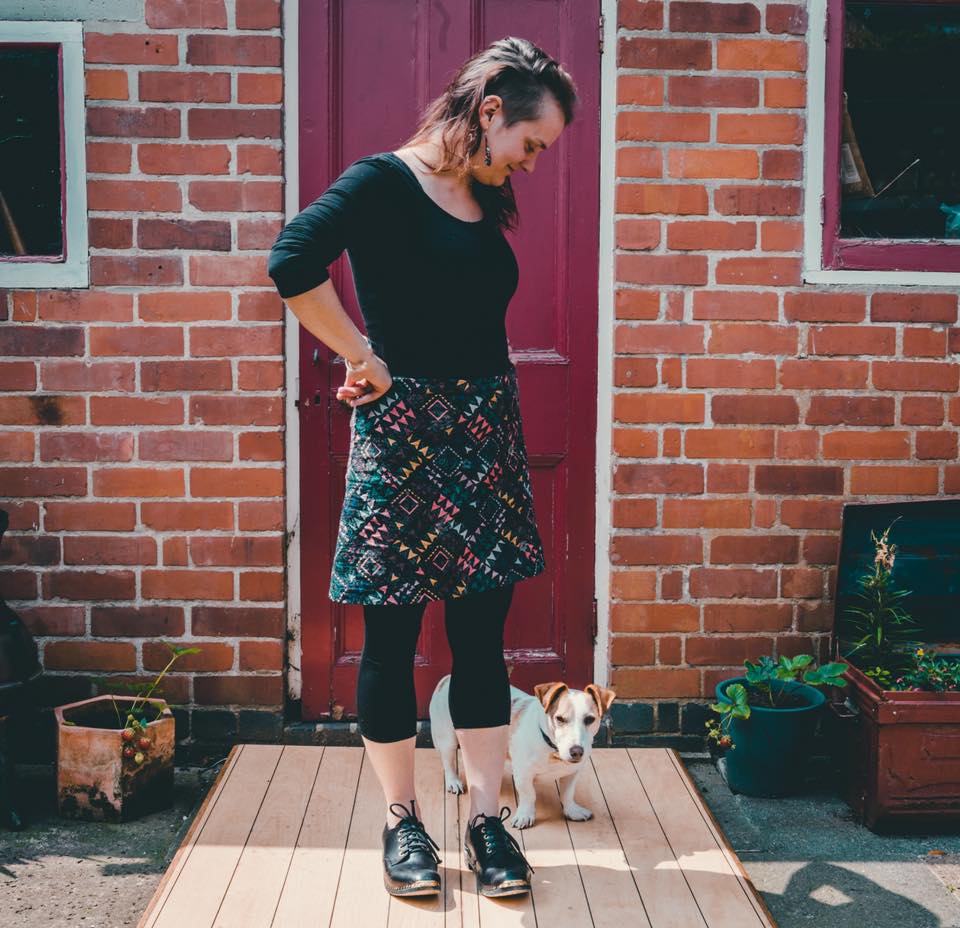 Find out more about Hannah and her career, and watch videos of her performances on her website.
The MERL Annual Lecture will take place on Tuesday 6 November at 7.15pm in the Great Hall on the University's London Road campus. Even if you're not into folk music and clog dancing, we're sure you'll be blown away by Hannah's performance. Doors open at 6.45pm. The event is free but booking is essential. Get your tickets here!
Share This Post :