Making, Using and Enjoying
'Making, Using and Enjoying' explores the potential of intangible cultural heritage (ICH) and creative and digital practice to improve research and understanding of collections we hold at The MERL and to extend engagement. Makers, creative practitioners, users, academic experts and young people will examine selected craft and farming related resources from the broad collections of The MERL. Rather than simply gathering more things, this project will use living experience to reveal hidden systems of knowledge. It will bring people together around collections, using these encounters to spark new ways of thinking and stimulate fresh engagement opportunities.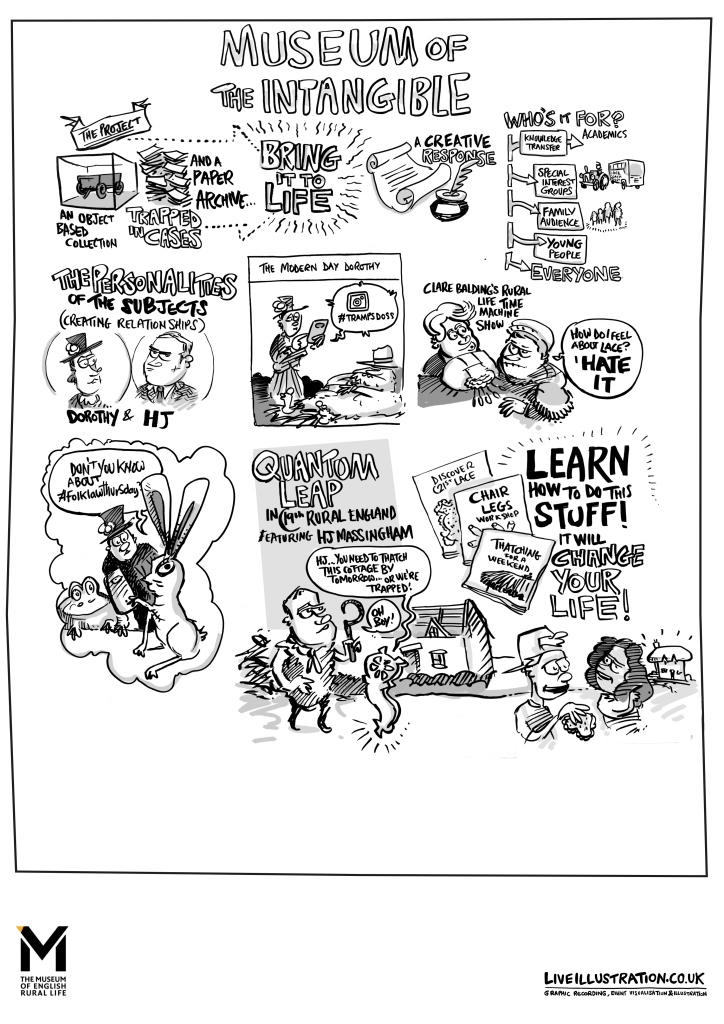 Making, Using and Enjoying is a multi-faceted project which includes:
The writing of collections reports on the MERL's holdings of material relating to the Stanley Anderson, H. J. Massingham, and Dorothy Hartley across the Archive, Library and Museum. These listings and brief biographies will form the basis for collections-centred project workshops.
The delivery of three workshops to explore some of the ICH implicit in The MERL's holdings and to devise new ways of thinking about things through the lens of intangibility, creativity and skill. The workshops are based around the themes of 'showing', 'telling' and 'doing', and will bring together academics, creative practitioners and other stakeholders.
The commissioning of a series of creative responses from a range of makers and practitioners, including literary responses, a community knitting project, a series of vodcasts centred on the experiences of storyteller learning or various heritage skills, a site-based event scheme based on a farm, and a film-based idea using animals as film makers.
The delivery of an academic workshop ('action lab') to set the impact and engagement agenda for a larger research and knowledge transfer project.
The undertaking of web development work to enable online exhibitions which draw together archival, object and library material.
The development, testing and implementation of a new thesaurus of terminology focused on practice and manufacture to complement our existing classification focused on use.
The publishing of a toolkit designed to help museums and heritage organisations use the combination of ICH ideas and visual arts practice to engage and enrich the lives of new audiences.
Making, Using and Enjoying is funded by the Arts Council England (ACE) Designation Development Fund.