We can't believe we get to do this with chickens

Written by Rhiannon Watkinson – Audience Development Project Officer
We all know those conversations you have at work – especially when you work in a museum – where you can't quite believe what you are being asked to be involved with.
It went like this:
"There's a great new project that we'd like you to be involved with"

"Great!"

"It's about engaging new audiences with an archive collection and spreading the word about what it contains"

"Great!"

"It's all about Chickens!"
I think I should give a bit of background.
The Poultry Club of Great Britain
had generously funded the MERL archive team to catalogue the
David Scrivener Collection
, collect archives and publications relating to the Poultry Club of Great Britain and promote academic research into poultry.
The amazing thing about this project was that the Poultry Club made a decision that alongside all the archival work, they also really wanted people to engage with the collection and see it for themselves.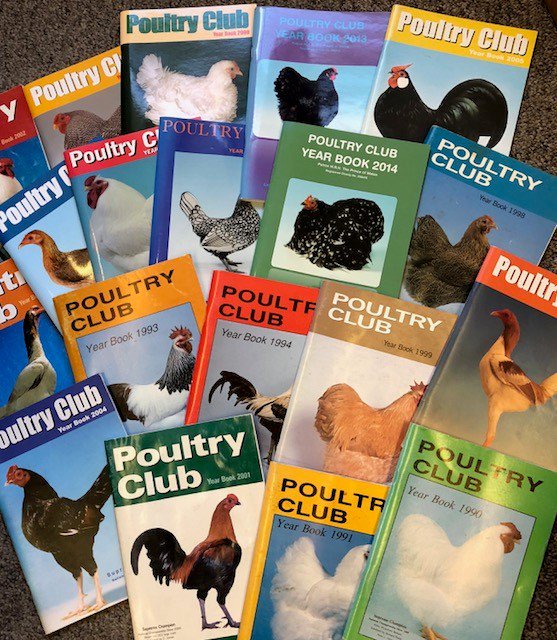 Where do you start, though? Are chickens really that engaging? Would people even care to learn the difference between a Booted Bantam and a Jersey Giant? *Spoiler Alert – they did!*
A plan was hatched! We would enthuse and inform young people and people who had no prior knowledge of the Poultry Club (I know, who doesn't know about the Poultry Club?). Experimentation was key and meant the poultry club archive not only bursting out of its boxes (not literally, no need for archivists to panic!) but it becoming a focal point of co-creation and engagement at The MERL.
The centrepiece of the Poultry Club engagement work was a large event Spring Chickens, held in The MERL garden. Volunteer groups also got involved, including our fabulous Mewes Knitters. They managed to knit (after a little gentle persuasion) a unique chicken badge for every member of staff and volunteer to wear at the event – no mean feat considering all those who contributed to the day!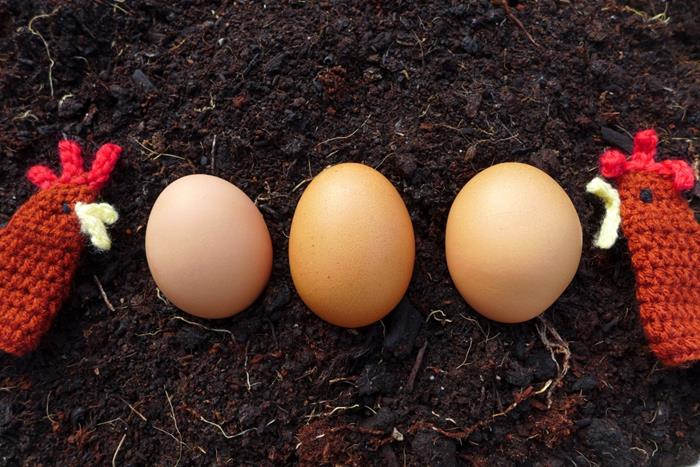 This monumental team effort paid off and we had over 500 visitors taking part in everything from egg and spoon races, willow weaving, a poultry themed trail around the galleries and a pop-up display from the Scrivener archive. We also partnered with The Federation of Children's Book Groups to engage our very youngest audiences with chicken stories – Chicken Licken being my personal favourite! The undisputed highlight of the event was a colourful and beautiful display of birds brought by keepers and breeders from the Reading and Newbury Bantam Society. This really brought the archive to life and showed the importance of hen-keeping. Young and old alike were all fascinated by the poultry, the like of which you certainly don't see on your usual farm!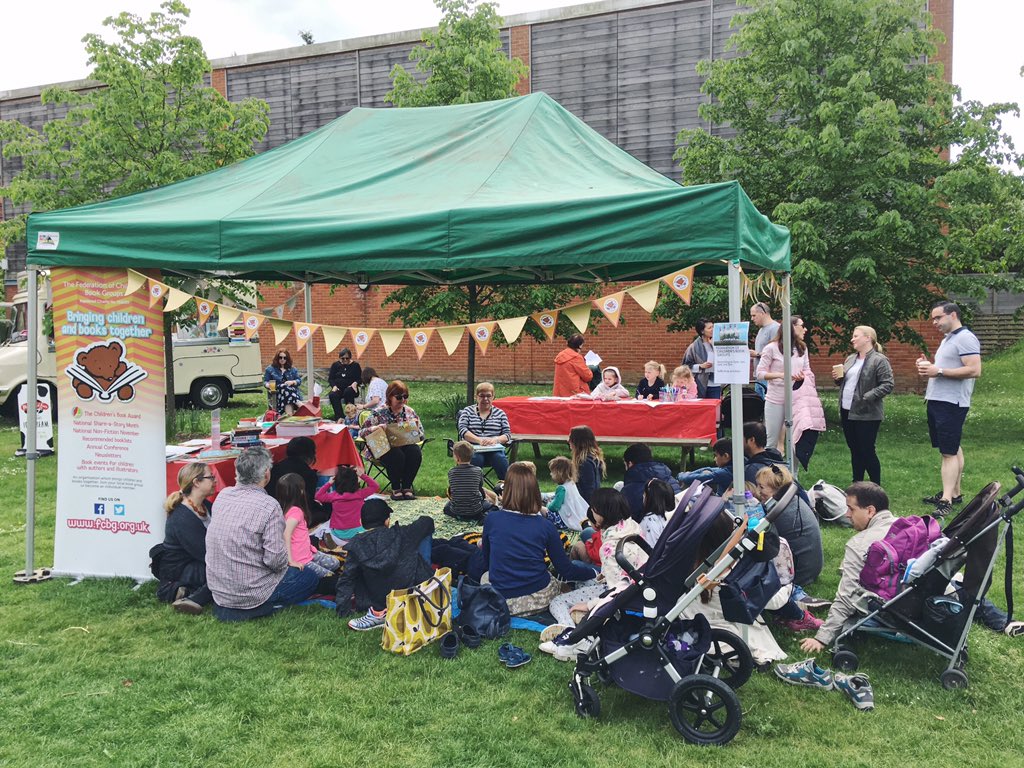 The Spring Chickens event was a great way to have our audience see the many facets of poultry and the poultry archive and also a chance for them to get more involved. Nothing personifies this more than our first oral history interviewees Rose and Eddie who came along to the event and ended up being interviewed about their lives as young poultry keepers. This oral history interview will be added to the archive and help future generations understand more about poultry keeping today. As far as Rose and Eddie are concerned poultry keeping is all about fun but also responsibility – ensuring you are doing the best for your hens. They also show that once you've got the poultry keeping bug it doesn't leave you – Rose plans on working with animals and then retiring to a poultry farm!
Rose and Eddie aren't the only young people that have gotten involved with poultry due to the project. We've been engaging with schools and asking students to design their perfect chicken for the future. They need to take into account everything we use chickens for, such as meat, eggs, feathers, aesthetic beauty etc., and show how they would use cross breeding to create their own super chicken of the future. This has proven to be a chance to play at being ½ farmer, ½ mad scientist.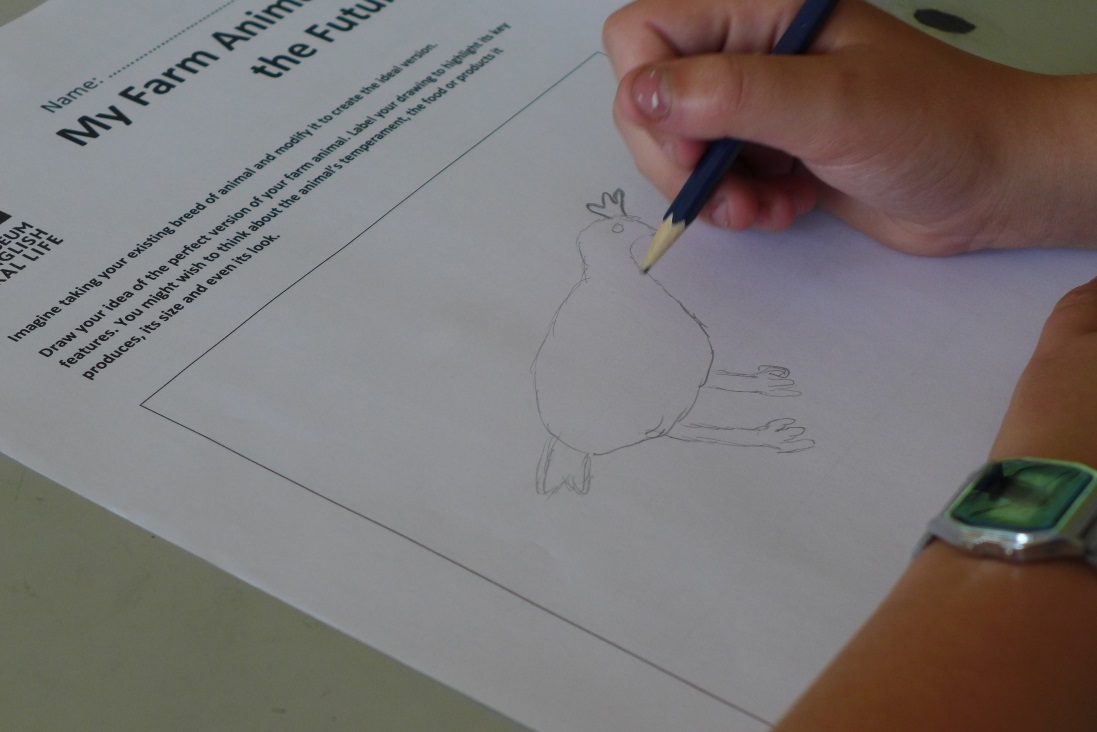 I should probably mention that due to a happy coincidence and some Wellcome Trust funding we've already had two hens calling The MERL garden home throughout the project. This has proved to be an invaluable resource when getting visitors and young people enthused about poultry. As part of the project we were keen to train up 'Community Poultry Keepers' who could help tend to our hens whilst upskilling themselves and improving their own wellbeing through working with animals.
Our first trained poultry keeper was Edward, who came to The MERL for a work experience placement from Reading College's Activate Learning Programme. Edward, like many of us, was sceptical at first about whether hen keeping was for him! It's not something you might expect to do on work experience at a museum! However, by the end of his 6 week placement Edward new the hens like the back of his hand and used his new found knowledge to create a guide to looking after our hens for others to follow in his footsteps.
The Poultry Club project is coming to a close but there is much to be excited about in the future. A schools resource centred on the poultry archive is in production and two exhibitions, one inspired by community engagement, will be on display at the museum at the end of the year.
Our chickens are even going on tour! They, and the poultry club archive, will take a leading role on the University of Reading's stand at the Berkshire Show on 15th & 16th September.
It just goes to show – some of the strangest most unexpected conversations can lead to some of the most wonderful, and still unexpected, outcomes!
Interested in volunteering opportunities like these? Get in touch with us!
Share This Post :