Poultry Club of Great Britain (David Scrivener Collection)
Reference: DX2159Extent: Archive and library
The Poultry Club of Great Britain was founded in 1877.  It is a registered charity existing to safeguard the interests of all pure and traditional breeds of poultry including chickens, ducks, geese and turkeys.
The collection contains a wealth of material relating to poultry keeping, health and breeding.  This includes post cards, cigarette cards, prints, journals, pamphlets and books.
The archive and library of the Poultry Club were donated to the Museum of English Rural Life in 2017.  We are currently working to catalogue these collections and make them available for research.  Please contact us if you require further information about this collection.
The University of Reading acknowledges with thanks the donation to it by The Poultry Club of Great Britain of the David Scrivener Collection.
More information
A wealth of related printed material about poultry and egg production can be found in the MERL Library.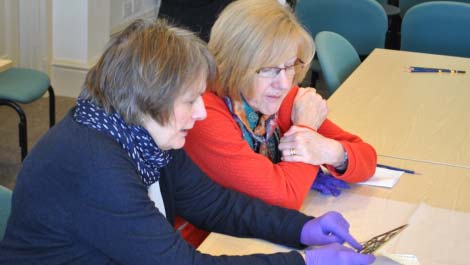 Looking for a specific object?
We are regularly updating the objects that we publish on our website but if you are after something specific that you can't find online, then drop by for a visit or feel free to contact us and we will be happy to help you.