Stories of people and place gathered at a time of regeneration and change in Dee Park, Reading

Event Navigation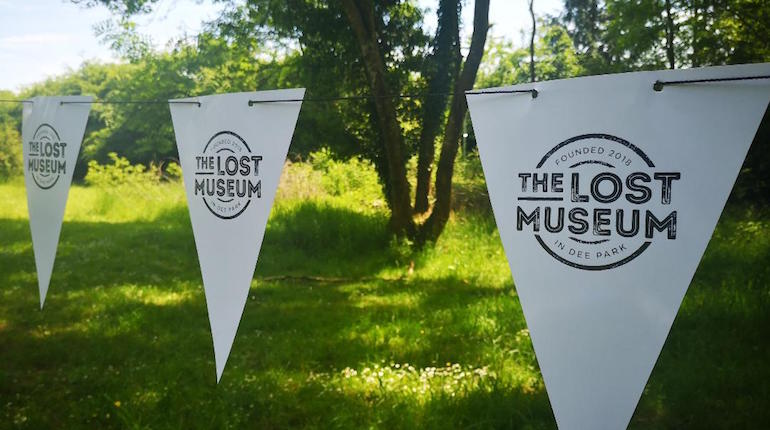 Visit The MERL to view this curious cabinet – The Lost Museum – a playful exploration of life, work, rest, and fun in Dee Park, Reading.
The Lost Museum is the legacy of a project led by The Engine Room, an arts and mental health project that helps volunteers to become community leaders. The MERL was delighted to be a partner.
During the project they worked with over 500 people of all ages, creating art on the Estate, building cabinets of curiosity in the woods, making installations in underpasses, and sharing stories under the stars.
The Lost Museum will find a permanent home in the new Dee Park Community Centre. It will remind us of the things we inherit from earlier generations and help us to think about what we leave behind for those to come. Until then you can find it in The Nook, at The MERL.
Covid-19 Information
Please note that in order to visit the exhibition, you will need to book a timed entry slot to the Museum. Go to our Visit Us page to find out how to book and to read details of the measures we have put in place to ensure everyone can visit The MERL safely.