SOLARGRAPHY AND LUMEN PRINTING
Exploring alternative photographic processes to document nature without a darkroom

Event Navigation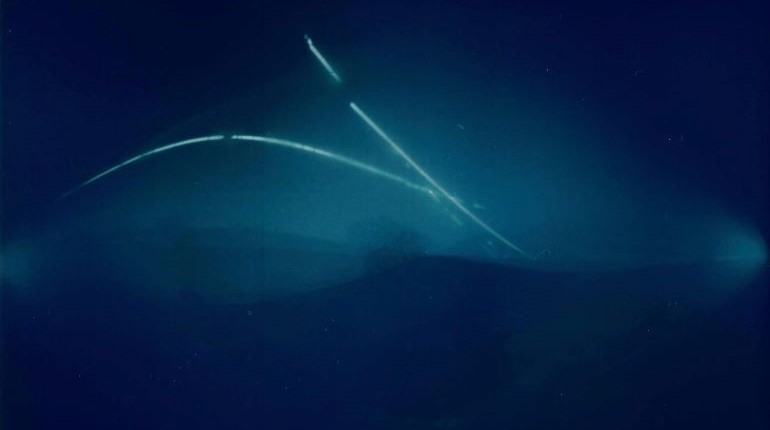 In this masterclass with Jelly artist, Laura De Moxom, you will be introduced to two alternative photographic processes that are a hybrid of analogue and digital methods. These techniques don't require the use of a darkroom or chemistry – creating beautiful documentation of nature in a way that is accessible and more caring to our environment than more traditional analogue processes. 
Solargraphs capture long exposure images that incorporate the sun moving across the sky; leaving striking trails of light. The technique can be used to create unique images that encompass changing weather and seasons over a period of time; from one day to multiple years. 
Lumen prints use traditional dark room paper and the sun to create beautiful coloured and detailed images direct from objects. Both processes create ephemeral images that can be captured digitally in order to preserve the results. 
During the workshop participants will be shown how to set up a lumen printing frame and make their own basic pinhole camera out of drinks cans and have the opportunity to make-a-long together in real time. 
You will then be introduced to the principles of paper negatives and shown how to load your camera with photographic paper. You will cover how to shoot your image, considering where to position and attach the camera and how to unload it when you are finished. You will learn how to 'digitally develop' your image for which you will either need access to a scanner and a photo editing software or a smartphone with a camera and an app for editing. 
The session will be at a relaxed pace and include slideshow presentation and make-along with plenty of space for asking questions and sharing ideas. 
Participants are then invited to explore the process in their own time and share the results on social media with The MERL.
Additional information:
The process is perfect for anyone with an interest in either photography, astronomy, or timebased art, and no prior experience is necessary. 
This workshop is for adults. Age 14+ may attend with a participating adult (Ticket is required for all participants).
Booking required, spaces are limited
Cost: £14 per person. This workshop is part-funded by The MERL  
It is recommended that participants download the free photoshop express app ahead of the session. You may wish to bring your own botanicals to create your lumen prints with, but they will also be provided.
This workshop is inspired by the current gallery intervention by Ingrid Pollard, Turner Prize nominee.
Learn about The MERL's focus for 2022
CARE: highlighting how we take care of rural heritage, the countryside's future, and each other