NOW ONLINE: FRIDAY FLEDGLINGS
A WEEKLY OUTDOOR SESSION FOR UNDER-5S - NOW ONLINE

Event Navigation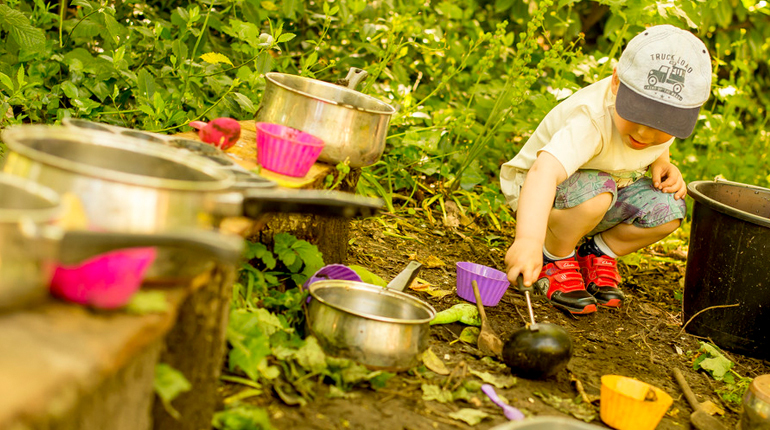 Welcome!
Good morning again Fledglings, we hope you've had a lovely week. The sense we'll be focusing on today is touch, and today's story and craft are inspired by International Mud Day – it's coming up on Monday! It's a day to celebrate all things muddy, so a perfect opportunity to use your hands to explore and connect to the natural world around us.
Get a little messy and have fun in the mud!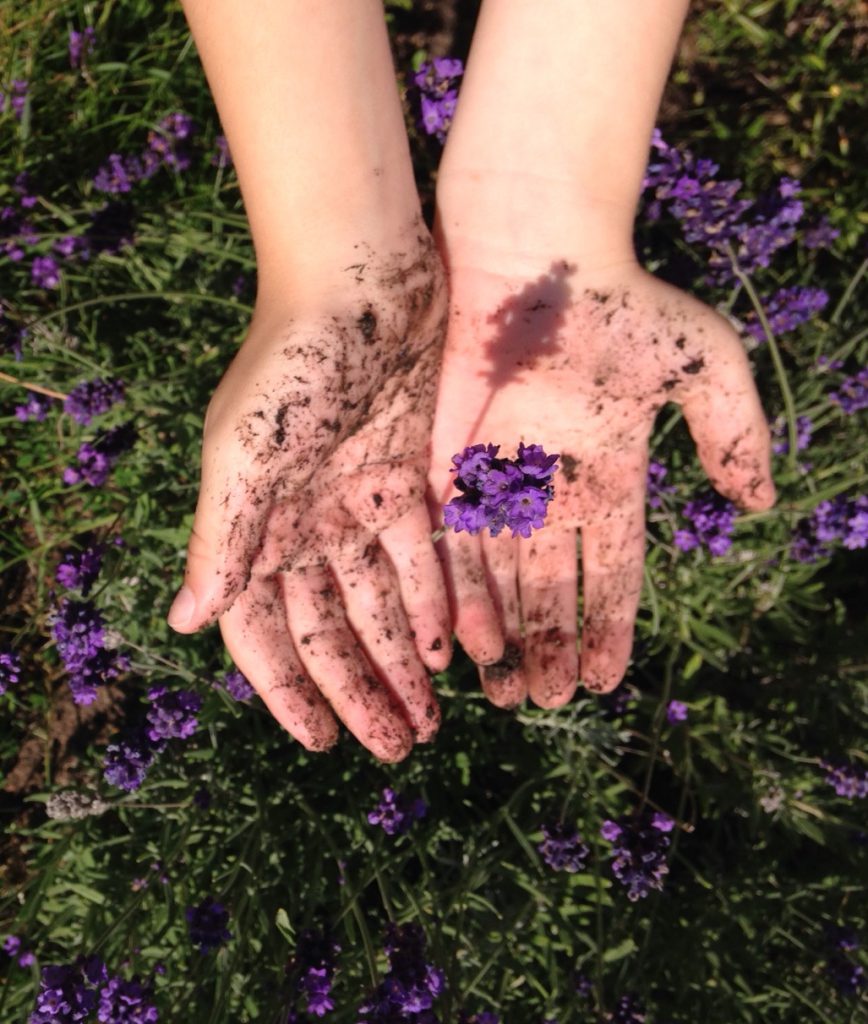 Storytime with Charlotte
Little Mouse loves the idea of playing in the mud. Let's listen to Charlotte's story about all the things he's been noticing, and feeling, about different textures in the garden.
Here's a  link to the pdf of the story in case you want to read it again yourself.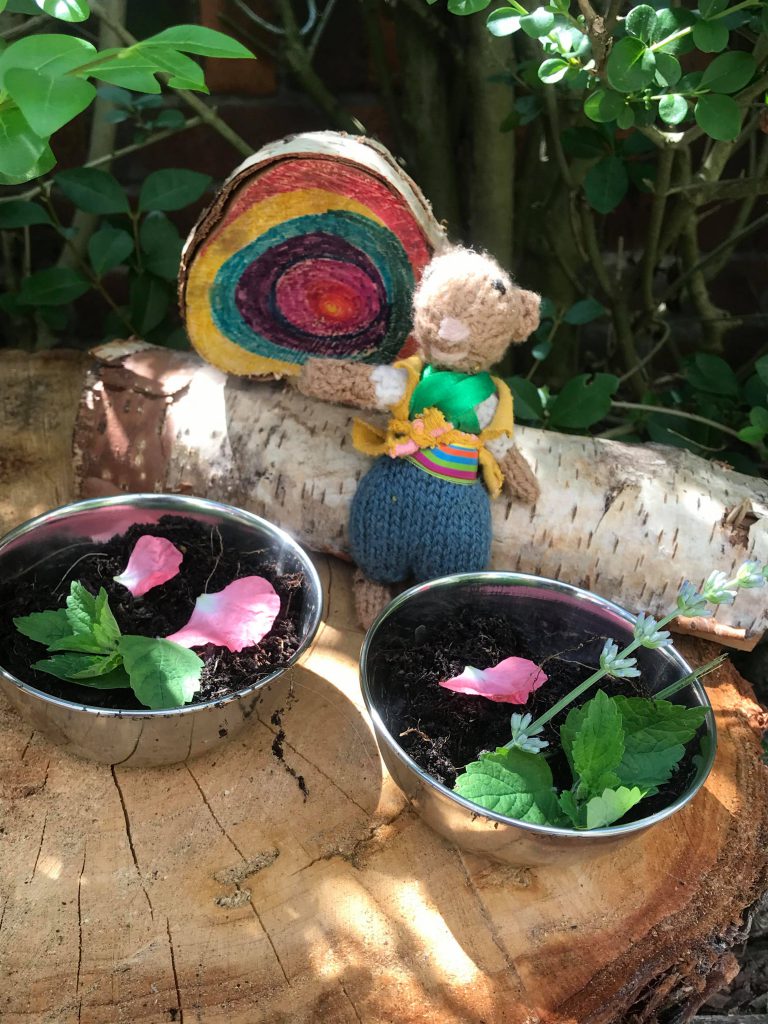 Crafting with Fong
Fong's activity today is about getting your hands a bit messy and playing with different textures in the garden. Have fun setting up water and mud stations for wildlife, then just wait and see who will stop by and visit!
First she made a sand pudding station, hoping a bee might want to stop by…
then a mud station…
then a water station!
Here are some suggestions and instructions to help you get started on this activity.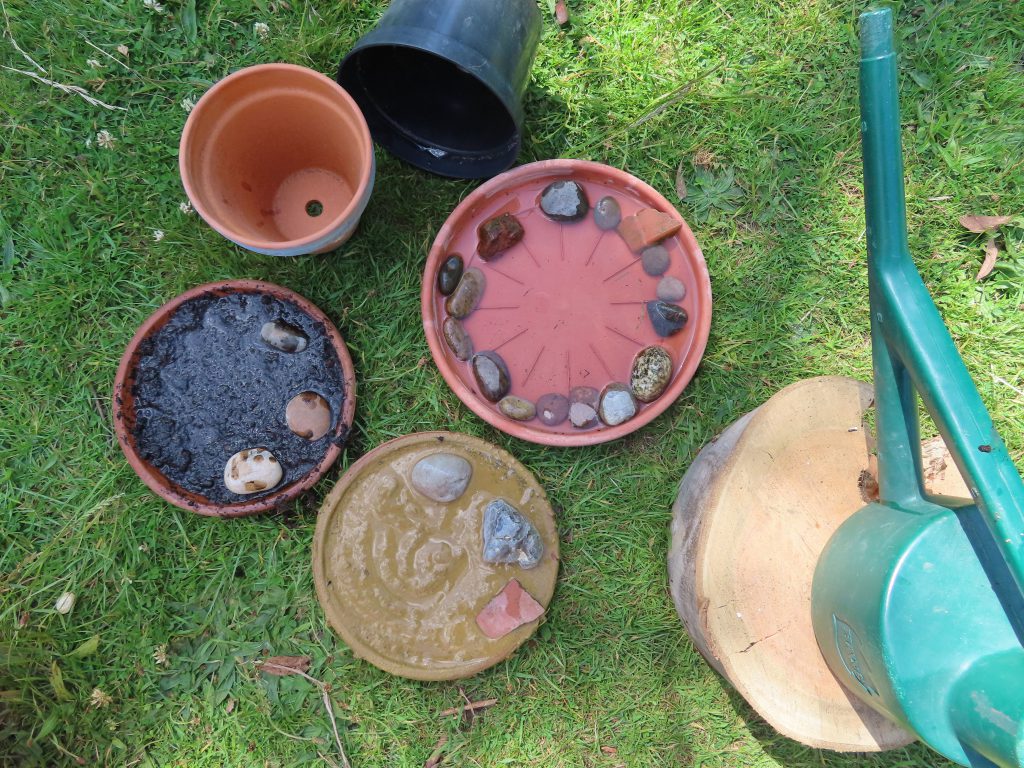 SHARE WITH US
We would love to see what you come up with so please share your work with us through social media (on Facebook, Twitter or Instagram, or by email).
Here in Reading we've had a lot of sun this week, but there may be a rainy day just around the corner! Rather than using water from the tap you may be able to collect your own rainwater to make your mud and sand creations! Notice the wonderful patterns rain drops can make.
EXTRA ACTIVITIES
With all the possible creepy crawly visitors to the stations why not keep track of them? Go on a mini beast hunt and make notes of what you have seen. Look at who's already been visiting Fong's stations!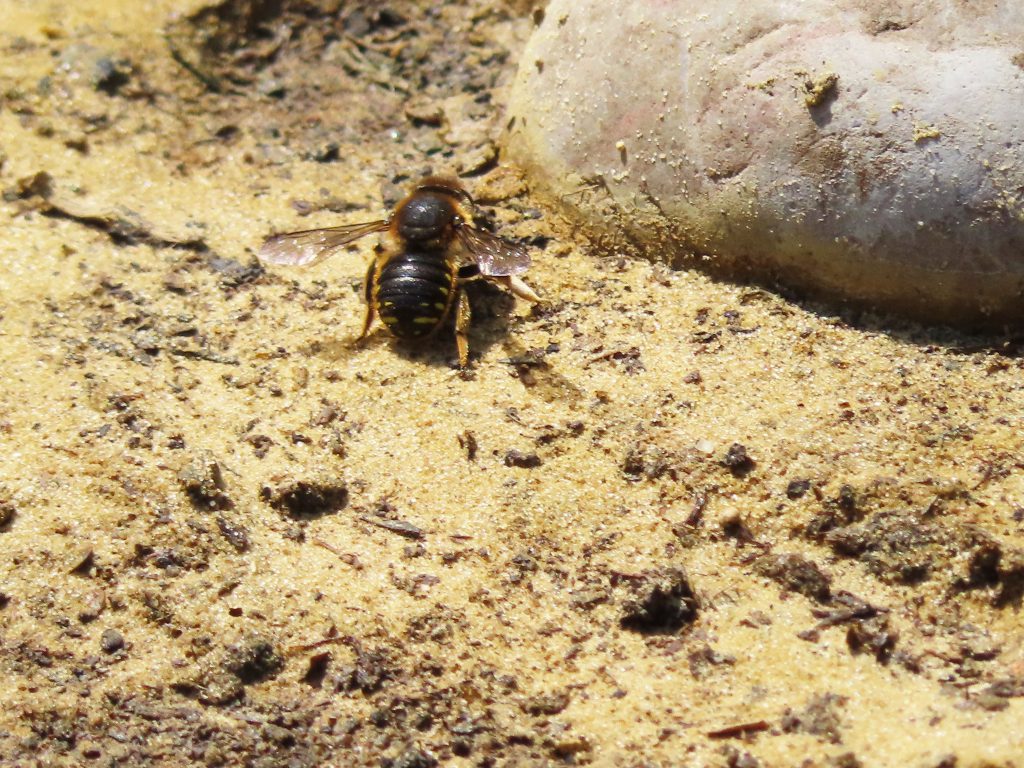 You could also make mud pies! All you need is a bowl, some mud and different natural objects for decoration.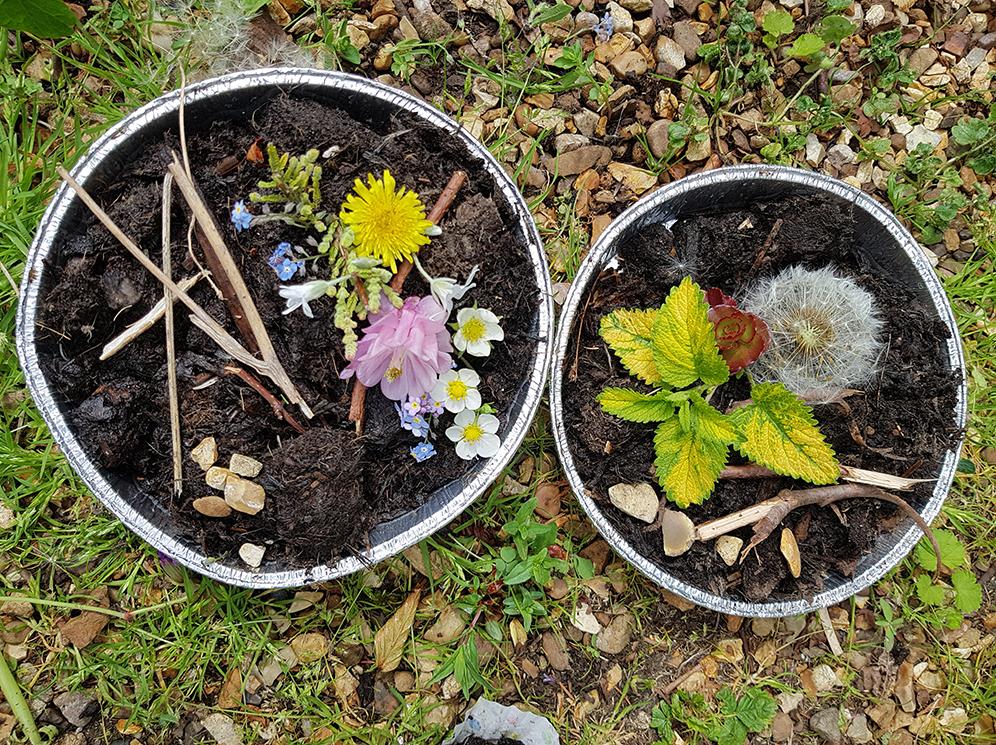 ---
Thank you for joining us today!
We are certainly missing the mud kitchen in the MERL garden, but we hope to be back there soon having hands-on fun in the great outdoors! Hope you've enjoyed today's Fledglings session and you visit us again here next Friday to see what sense we focus on next – can you figure out which one is left?
All the best wishes from The MERL team.