A POP-UP EXHIBITION PART OF THE BEING HUMAN FESTIVAL

Event Navigation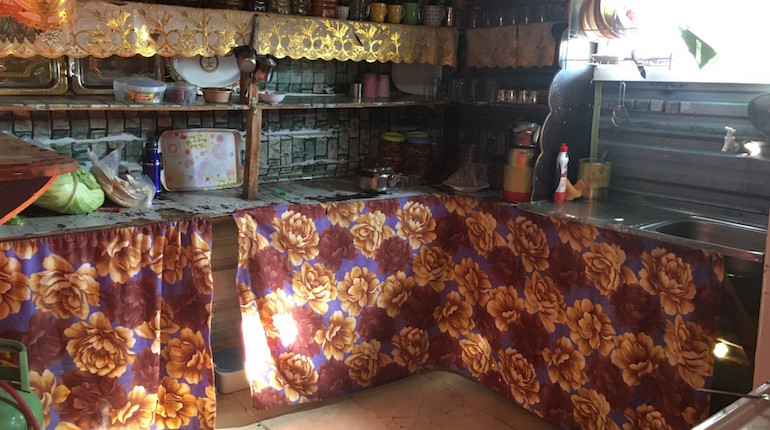 Come along and explore a replicated United Nations High Commissioner for Refugees (UNHCR) tent decorated by a Syrian refugee and discover more about the interior and exterior space.
Last year, the UN Refugee Agency revealed that the number of people fleeing violence was the highest recorded since the Second World War. While the need for temporary shelter has never been greater, many refugees find that these settlements are more permanent than originally intended. Ongoing conflicts prevent their return home and the lack of infrastructure and support leaves them unable to move forward.
Drop in and try Arabic coffee as you chat with the researcher behind the project and reflect on what 'home' looks like for the people who have been forcibly displaced for years.
This is a socially distanced in–person event and is part of the Being Human Festival.
Booking to visit The MERL is free but essential. Once booked, drop in to Making Home Away throughout the day, all welcome!
Visit merl.reading.ac.uk/visit-us to find out about measures we've introduced to make sure you can enjoy a safe visit to the museum.
Rule of 6
Please note that you should not visit in a group or bubble of more than six people. Smaller groups booked separately must not merge to form a group of more than 6 people. We are legally obliged to ensure our visitors adhere to the 'rule of 6', so we are very grateful for your cooperation.
* Please note that due to the evolving COVID-19 situation, we may need to make changes to our programme to meet with government guidance or new regulations, locally or nationally. Please check this page before you visit.
Image: A makeshift kitchen in a refugee caravan in the Zaatari refugee camp, 2019. Photo by Yasmine Shamma