An online and onsite event for the Being Human Festival

Event Navigation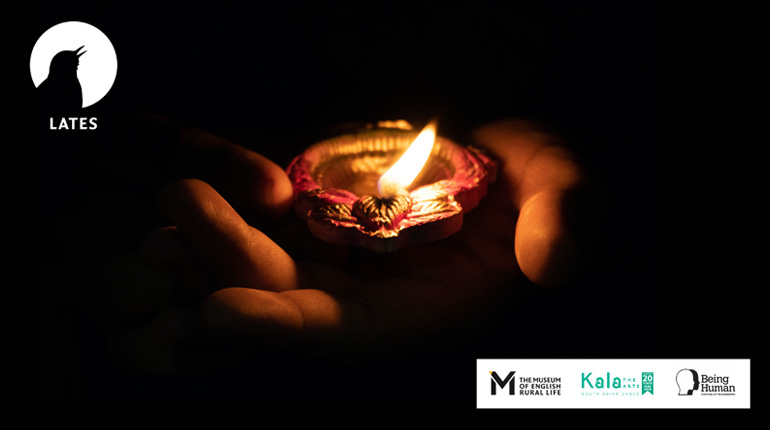 GLOW: at The MERL – Exploring the Light & the Dark
Our next ever-popular MERL Late will bring a glow to your life. Find and explore connections across cultures, discover new worlds and celebrate our shared humanity.
GLOW at The MERL is an online and onsite blended programme, focusing on linked themes of light and darkness, harvest and festivals, community and celebration. The evening offers a fantastic opportunity for all communities to enjoy rich South Asian arts and cultural heritage combined with virtual experiences and talks from the University of Reading and beyond. Open to all and led by a team of professionals from Kala The Arts, our outdoor live event features music with tabla drums, santoor & vocals; performances inspired by beautiful Odissi Dance style; diva lamp making workshops plus a chance to see beautiful MERL themed Rangoli patterns being made.
Please note that due to the evolving COVID-19 situation, we are working to ensure our programme meets with government and University guidance and legislation.
Booking details will be available soon, but in the meantime, please register your interest at merlevents@reading.ac.uk