Ladybird Books Landscapes: What to look for in the What to Look For books
Part of The MERL seminar series: Looking at Ladybird Books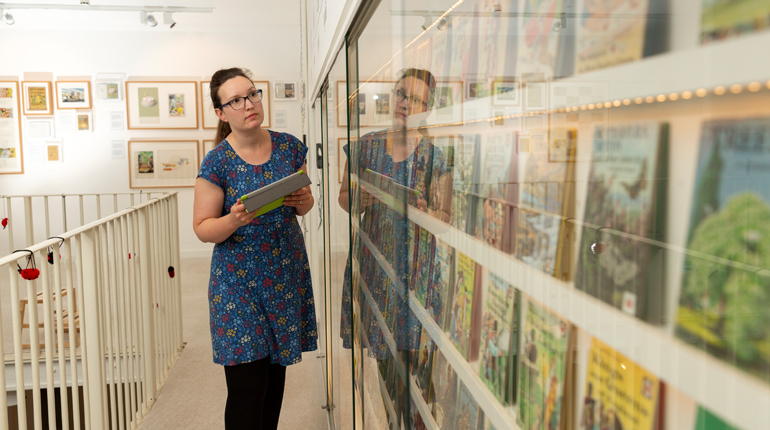 Ladybird Books Landscapes: What to look for in the What to Look For books
24 May, 12-1pm
Dr Jeremy Burchardt, Associate Professor in the Department of History, University of Reading
Ladybird Books' What to Look For seasonal natural history series remains iconic, not least due to Charles Tunnicliffe's distinguished illustrations. As ever with Ladybird Books, however, the dialogue between words and text is crucial. This talk explores the rich, controversial issues including agricultural mechanization, modernity, tradition, and national identities that the What to Look For books address beneath their apparent simplicity.
Jeremy Burchardt's research focusses on the history of nineteenth- and twentieth-century English rural society. In particular, he is interested in land holding by rural workers and the allotment movement in the nineteenth century and in leisure provision in the countryside in the twentieth century. His interests also include related issues such as the changing balance of power in rural areas, the decline of the aristocracy, middle-class migration to the countryside, rural preservationism, and attitudes to the countryside.
Empty line of text
This series of  MERL Seminars: 'Looking at Ladybird Books' is part of the events programme inspired by Ladybird Books: 'How it Works', a new exhibition hosted at Reading Museum as part of Museums Partnership Reading, a new cultural initiative funded by Arts Council England. The exhibition presents material from the extensive Ladybird Books Archive housed in the Special Collections at the University of Reading.
Empty line of text