WHITEKNIGHTS STUDIO TRAIL
The MERL is hosting Machi de Waard and Ursula Waechter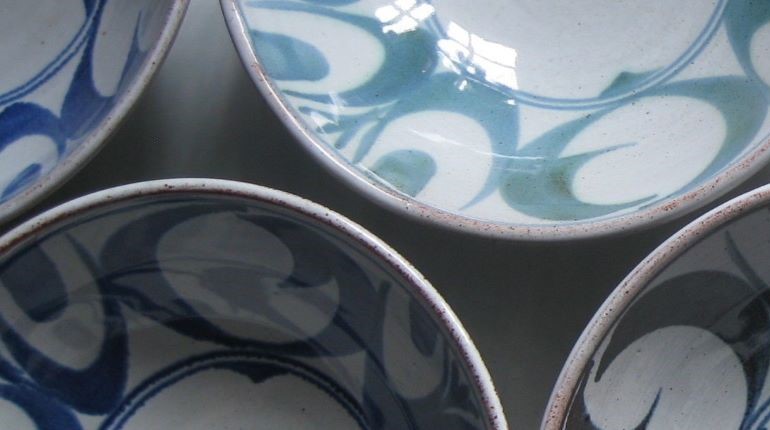 This year is the 22nd year of the Whiteknights Trail. The work of 38 artists will be displayed across 24 venues around the Whiteknights campus area. The MERL is delighted to be hosting two artists this year: Machi de Waard and Ursula Waechter.
Visitors are invited to stroll around, enjoy the art, and see the artists' work and processes.
Machi de Waard
Website: www.machidewaard.co.uk
Instagram: machi_jewellery
Using traditional metalworking techniques, Machi explores the perfection and simplicity of a circle in her jewellery designs. Gold details provide a sense of tension or playfulness by balancing on the curve or peeking out from behind the silver. Machi's jewellery reflects a modern aesthetic in silver and gold. Machi's book (written with jeweller Janet Richardson) Silver Jewellery Making was published in 2021. The first professional review called it 'one of the most comprehensive beginners guides to jewellery silversmithing available' (Barbara Jacobs ― Booklist).
Ursula Waechter
Website: www.ursulawaechter.com
Instagram: uwaechterceramics
Ursula makes a range of functional and decorative wheel-thrown earthenware pottery. She uses red clay, dipped in tin-glaze which fires white and is the background for the hand-painted decoration. She uses calligraphic brushes and mixtures of different oxides that provide the colours. Ursula welcomes commissions for lettered work celebrating special occasions and offers individual tuition in throwing and brush-work decoration.
The MERL, including our galleries, shop, café and garden will be open until 6pm on the Saturday and Sunday. 
For further details about the White Knights Trail, visit www.studiotrail.co.uk. Find out more about planning your visit to The MERL.