A Virtual Gathering with The MERL

Event Navigation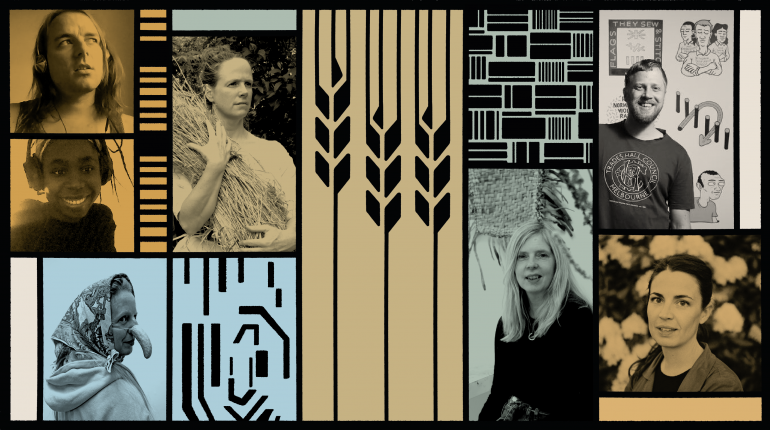 Join us virtually for the launch of The Commons: Re-Enchanting the World by artists Catherine Morland, Amanda Couch, Sigrid Holmwood, and Kelechi Anucha and Carl Gent
This free event will introduce the project themes and ideas of The Commons: Re-Enchanting the World through live talks, pre-recorded videos and performances. There will also be live walk-throughs in the galleries by The MERL curator, Ollie Douglas to showcase the work installed in the museum.
The event will include an optional virtual Commons Feast designed by Amanda Couch and Josefin Vargö in which audience-participants will be encouraged to prepare food and drink in advance of the event to eat and share.
As a centrepiece of their individual Feast, audience-participants will have the opportunity to request a sourdough culture from Vargö's Levande Arkivet (The Living Archive) of 80 sourdough cultures gifted from bakers around the world, to kick start their own yeast community-building*. You will be guided to re-awaken and use the starter to make bread to accompany your foraged or local foods.
*When booking, you will be given the option to request a sourdough culture and be offered links to videos to guide the awakening of the starter as well as recipe suggestions. Please note that there are limited supply of these and they will be allocated on a first-come, first serve basis.
To allow time for shipping, please note the following deadlines for booking and requesting:
UK: Wednesday 21 July
Europe: Monday 19 July  
Worldwide: Thursday 15 July
The Commons: Re-Enchanting the World is generously funded by Arts Council England and the University for the Creative Arts and takes place at The MERL, from March/July 2021 – January 2022, with installations and interventions in The MERL galleries and gardens, in-person events in September 2021, part of Heritage Open Days, workshops in the autumn term, and a symposium in January 2022. Learn more about the installation, the project, and the artworks featured in our The Commons: Re-Enchanting the World online exhibition.
Image designed by Kristen Fraser.