Curator-led tours of The MERL Galleries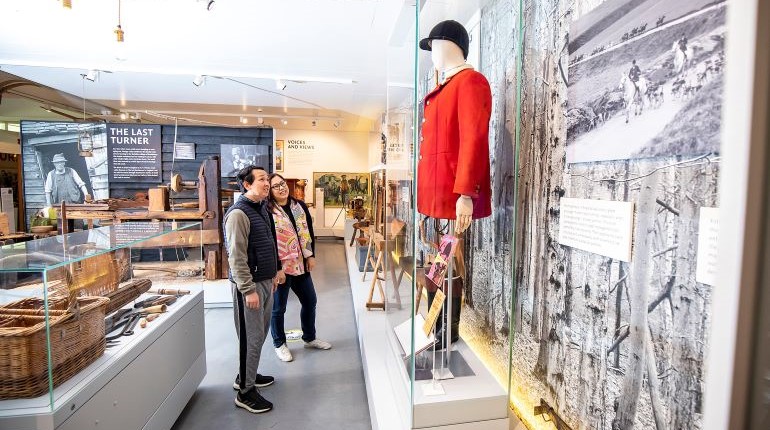 Led by Curator of MERL Collections, Dr Ollie Douglas, and featuring other colleagues and specialists, each of these tours will take visitors on a short conversational trip through The MERL, exploring different aspects of CARE in relation to our collections. Each tour will culminate in a pop-up display or an opportunity to peek behind the scenes. Specific themes for each week will be confirmed in due course.
On this first tour, Ollie will be joined by Phillippa Heath (Learning and Engagement Manager) to explore how the museum's health and well-being programmes link to stories of care in our galleries, including green health, gardening, and growing. Afterwards we'll take a detailed look at some objects that have inspired audiences. If the weather is kind and caring, we might even pop outside!
Each tour will comprise: 
A tour of The MERL galleries, lasting around 20-30 minutes 
A small pop-up display (or chance to peek behind the scenes), lasting 15 minutes plus an opportunity to ask questions 
Future dates
Learn about The MERL's focus for 2022 
CARE: highlighting how we take care of rural heritage, the countryside's future, and each other