Curator-led tours of The MERL Galleries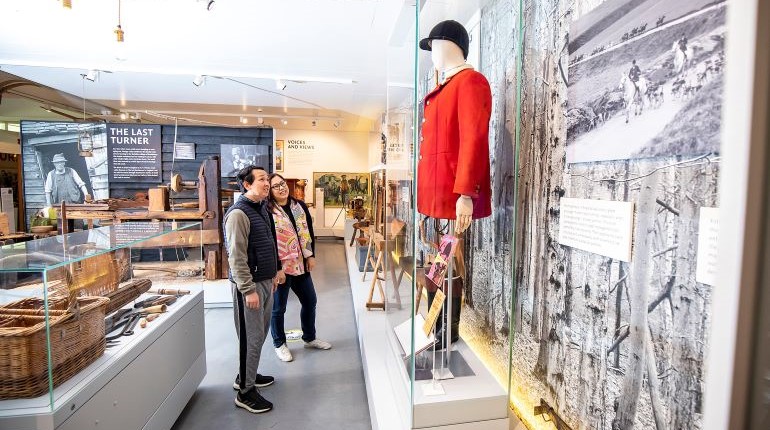 Curator of MERL Collections, Dr Ollie Douglas will be joined by a different colleague or subject specialist for each of these tours. Together they will take visitors on a short conversational trip through The MERL galleries, exploring different aspects of CARE in relation to our collections. Each tour will last about 30 minutes and will culminate in a pop-up display or an opportunity to peek behind the scenes. At the end of the session there'll be a chance to ask questions and chat with Ollie and his guest. 
On November 1st, Ollie will be joined by Fred van de Geer (Collections Care Manager) to discuss how collections are cared for, explore what happens before things are exhibited, and to see behind the scenes.
FUTURE DATES
Learn about The MERL's focus for 2022 
CARE: highlighting how we take care of rural heritage, the countryside's future, and each other