Learning Outdoors at The MERL
Exploring schools workshops and resources for Outdoor Classroom Day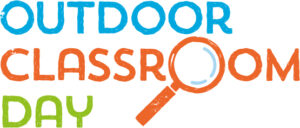 Today, 18th May, marks Outdoor Classroom Day – a global movement to inspire and celebrate outdoor play and learning, at home and at school. Outdoor Classroom Day, also celebrated in November, invites teachers to celebrate with a special day outdoors for their class. In this blog, Phillippa Heath, Learning and Engagement Manager at The MERL, highlights the many and varied opportunities for teachers and their students to experience the outdoors at the museum.
Why is outdoor learning important?
The Outdoor Classroom Day movement says that "children are spending less time outdoors than ever before and this is affecting their health, wellbeing and development. Time outdoors – on Outdoor Classroom Day and every day – will make children happier and healthier, as well as equipping them with the skills they need for life".
Learning through Landscapes
, a leading UK-based charity dedicated to enhancing outdoor learning and play for children, goes further and identifies 5 key benefits of outdoor learnings:
Children's mental health and wellbeing improves.
Children's relationship with nature improves.
Education is more inclusive
Curriculum learning is enhanced
Child development is enhanced
For Outdoor Classroom Day, Learning through Landscapes is sharing a range of amazing resources to support outdoor engagement.
Outdoor Opportunities at The MERL
From workshops and tailored experiences, to resources for teachers' to do it themselves, here's how teachers and their students experience the great outdoors at The MERL.
1. The Outdoor Schoolroom Workshop for Schools
In this workshop
, students from Early Years to KS2 have the opportunity to explore a range of herbs, plants, and mini-beasts in the Museum's garden. Through activities such as story-telling, role-play, and craft and science activities, children will develop their understanding of the properties and uses of plants and mini-beasts in our idyllic garden in urban Reading.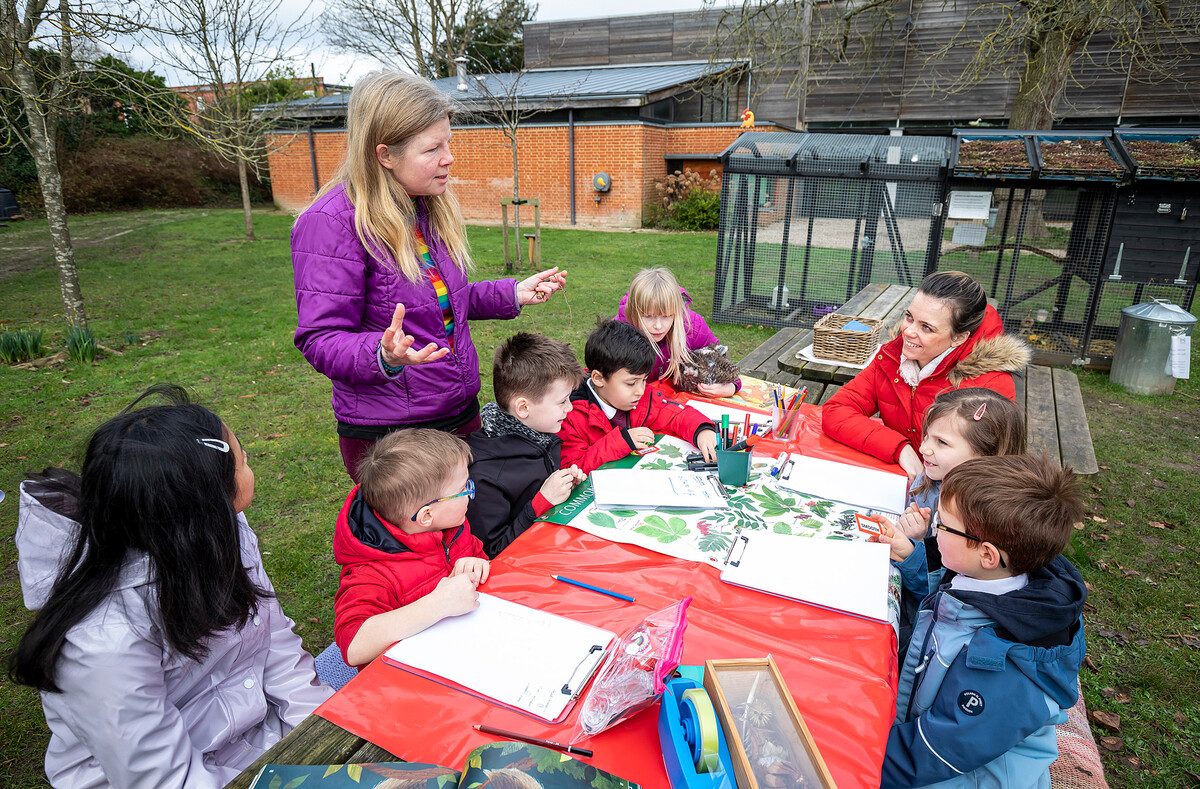 2. Everybody Outdoors for PMLD/ Complex Needs students.
Everybody Outdoors is a inclusive resource designed to support accessing the outdoors designed with PMLD (profound and multiple learning disabilities)  and Complex Needs teachers. The resources provide tips and ideas for developing opportunities for students in nature and which also offer opportunities bring the 'outdoors in'.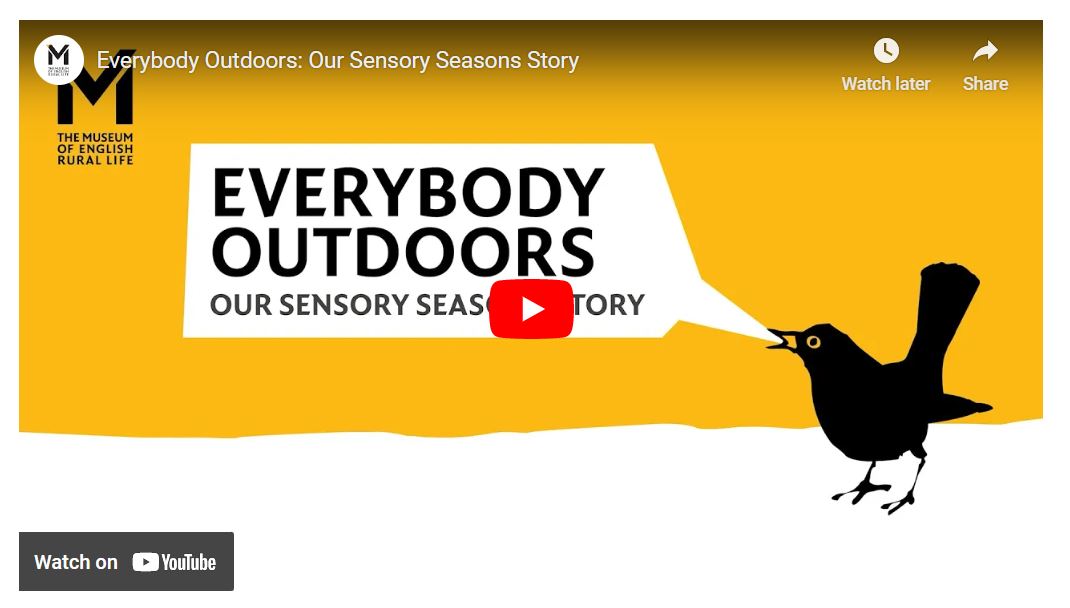 3. Land Use: Town and Country Workshop for Schools
The Land Use workshop has been designed to support the Key Stage 2 geography curriculum and explores what The MERL collections tell us about settlement and land use. Pupils have the opportunity to develop their geographical questioning and vocabulary in response to our object and archive collections and then follow that with an exciting exploration and practical fieldwork session in The MERL garden to develop skills to observe, measure, record and present features through colour and sound.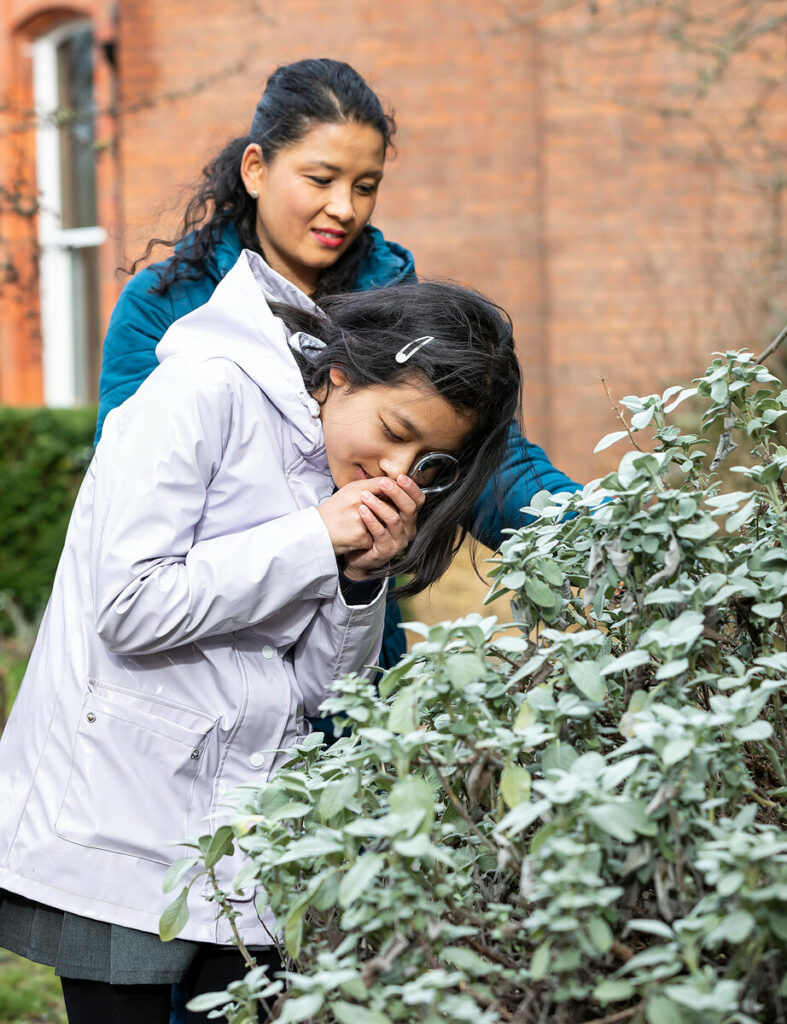 4. Supported Volunteering and Ways into Work
Our Supported Volunteering skills based programmes, are designed to provide an insight into museum work and the opportunities to develop a range of transferable skills. Frequently the supported placements includes the outdoors. In a blog for Takeover Day last year, our current Ways into Work intern describes how her work in the outdoors has benefited her skills development and the 5 Ways to Wellbeing in the process.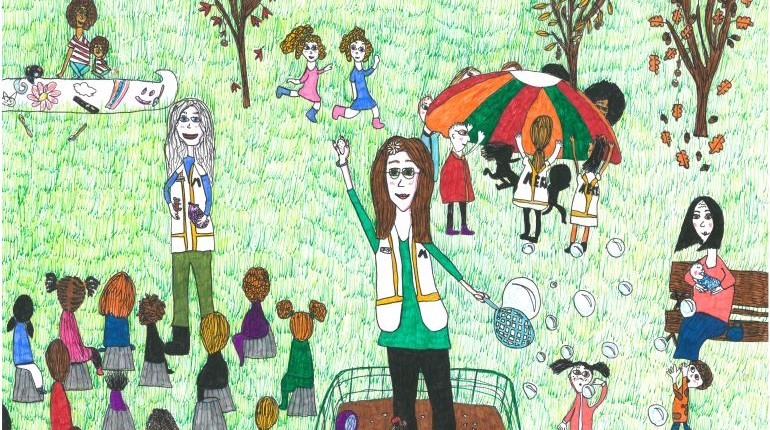 5. Outdoor Learning events as part of the public programme
In addition to our resources and formal learning offer, outdoor learning is integral to our public programme. Friday Fledglings is a weekly outdoor session in The MERL garden for under 5s run by environmental educationalist and Forest School leader, Charlotte Allchin which encourages our youngest visitors to get close to nature. Older children can now continue to explore the natural environment in a new monthly Green Explorers session.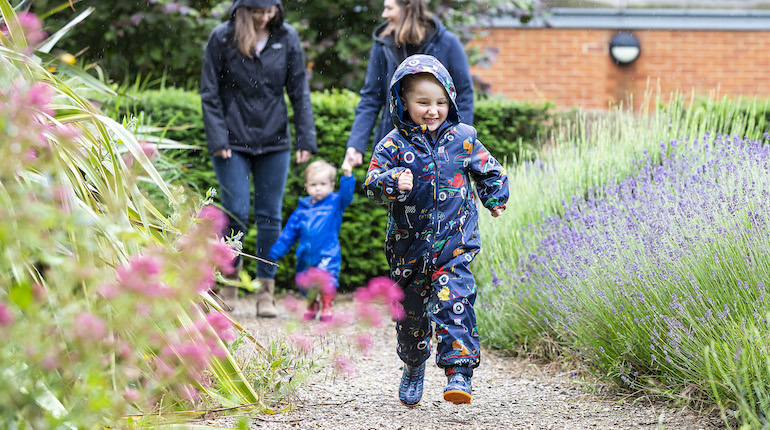 CASE STUDY: SOIL ROCKS, Sensory learning with Cranbury College
As well as the resources and opportunities above, we work with schools and colleges to design bespoke programmes that use our collections and outdoor spaces to meet their students' needs.
Our local Pupil Referral Unit (PRU), Cranbury College has visited The MERL for a number of years for outdoor learning opportunities. Most recently, and supported by the University of Reading's Arts Committee, students took part in a 'Soil Rocks' programme, supporting their Key Stage 2 curriculum. Students engaged in different outdoor learning in a six-week programme of activity using arts and heritage to explore green themes alongside students from our Museum Studies programme.
"Attending The MERL has given the pupils a chance to experience the outside world and learn by hands-on and flexible approach. Pupils feel trusted to go off site and have learned to respect other environments away from home and school. This enables the pupils to experience a sense of achievement and success. The MERL is a very safe environment and allows pupils to explore both out in the garden and in the museum. Cranbury Primary PRU pupils have benefited learning about gardening and exploring the museum with knowledgeable guidance of The MERL staff." Cranbury College staff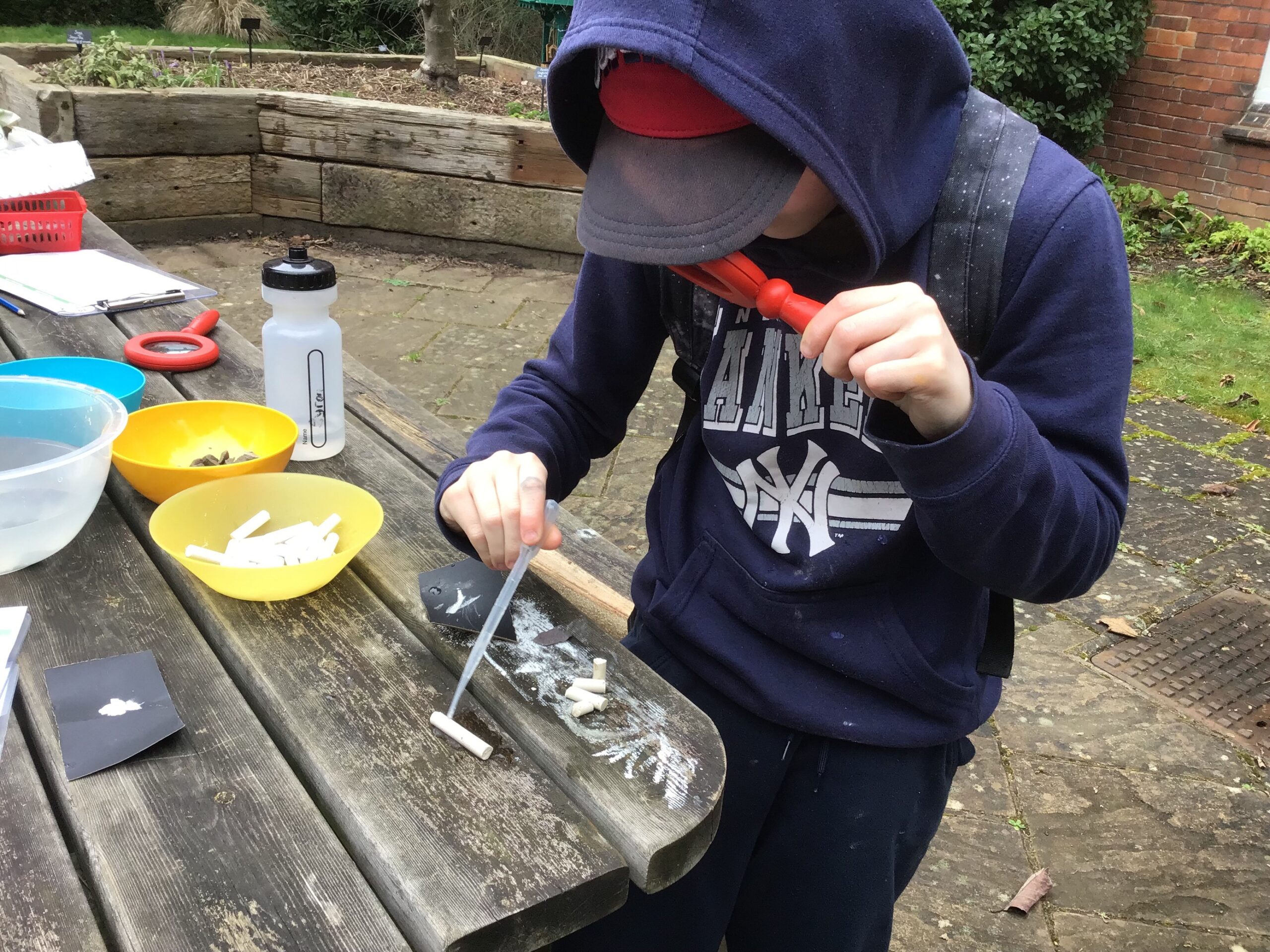 With these opportunities, The MERL is following in the footsteps of a rich and long history of outdoor learning at the University of Reading. Outdoor learning pioneer, Eliza Chattaway, has been the subject of recent research. Chattaway, a primary education specialist in the early 20th Century taught at the University College Reading (the precursor to the University) as well as being headteacher of a number of local schools. In 1912 her publication School Nature Rambles recognized the educational benefits of time spent outdoors.
National Education Nature Park
Today, the Department for Education is launching its National Education Nature Park initiative, which aims to provide young learners with greater access to green spaces. The National Education Nature Park will bring together all the land from across education settings into a vast virtual nature park. It will enable children and young people to get involved in taking practical action to improve the biodiversity of their setting and see over time how the virtual park changes.
As part of the scheme, the University of Reading is set to develop its own Nature Park from the autumn in order to offer more outdoor learning opportunities for local school children. At The MERL, we are excited to be able to contribute to the ways in which local children can enjoy enriching outdoor learning experiences at the University.
Share This Post :