The MERL at 70: introducing 51 Voices
In this post Curator of MERL Collections, Dr Ollie Douglas, introduces us to 51 Voices, a new project celebrating the creation of the Museum seven decades ago. The team have been delving into our stores to find objects that tell diverse stories about the year of our birth, 1951. As Ollie explains, this mid-century moment marked a time of pivotal change in the modern countryside. So, throughout the coming year we'll be inviting lots of friends, old and new, to field their own responses to these histories. Together their Voices will help reveal how the period of The MERL's establishment still plays a powerful part in our lives today.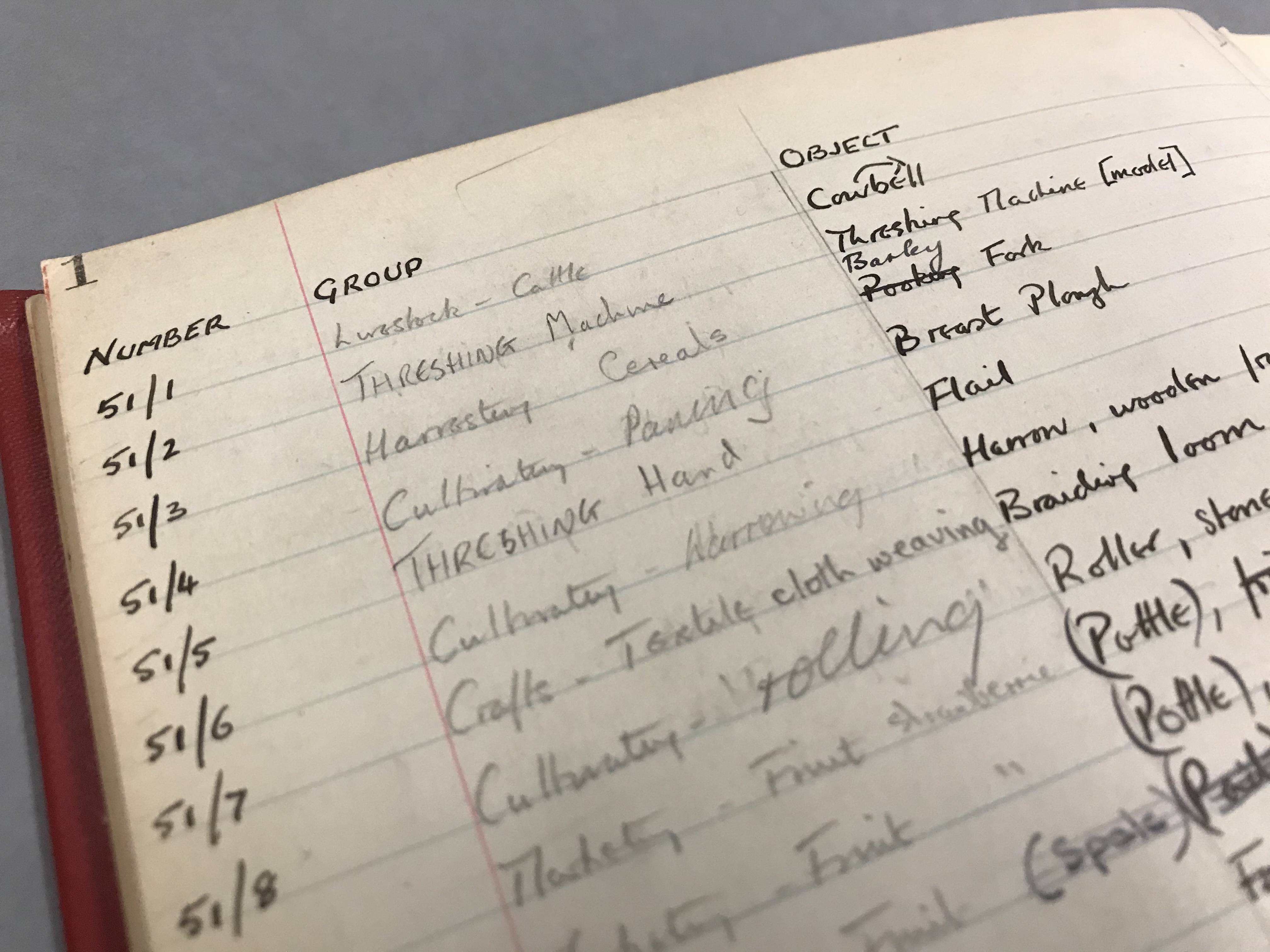 Seventy years ago this month, The MERL was born. The first artefacts are recorded as having arrived onsite on 1 January 1951, marking the emergence of a new home for the history of food, farming, and the countryside. On that same day the BBC broadcast the first national episode of their long running rural radio series The Archers. During that same month the British Government brought an infamous colonial farming experiment—the East Africa Groundnut Scheme—to an end. In that same year, agriculture, craft, and rural life featured prominently in the displays of the Festival of Britain on London's Southbank and throughout the wider country. Similar themes were presented in regional exhibitions and the UK's first National Parks came formally into being. This was a period of enormous change and a time of profound hope.
As we welcome in 2021, a new phase of national restrictions have been implemented across England. As for many friends throughout the world, these same concepts of change and hope now seem especially relevant and timely. Over the last year, as a response to the pandemic, we've been thinking about the ways in which restrictions, such as Covid-19 responses or mid-twentieth century rationing, have come to play a formative role in shaping our ideas and inspiring our craft. For example, recent lockdowns have seen many unearth their inner gardener, sketch out new skills by drawing colourful rainbows on their window, bang out fresh tunes using kitchen utensils, get mixed up in a world of home baking, or engage in other acts of lockdown making.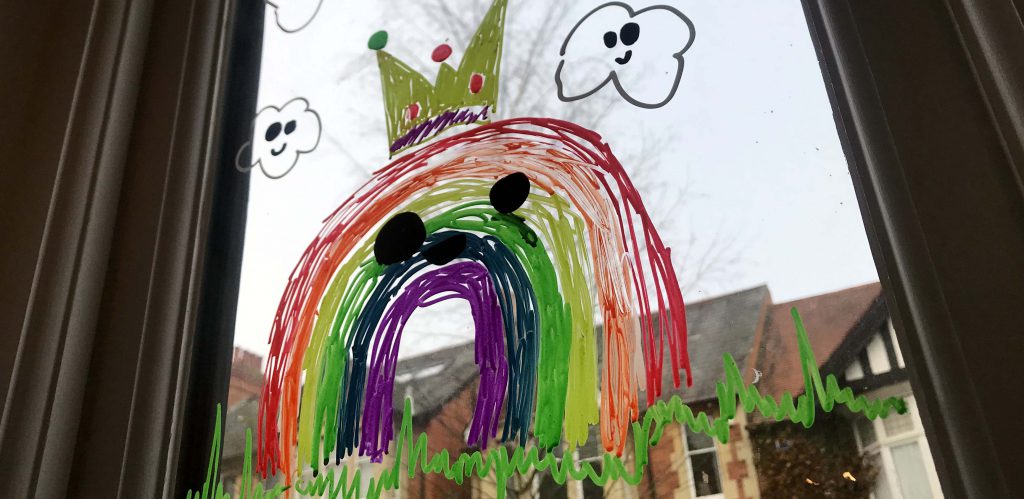 Others amongst us (and I probably count myself as falling into this latter group!) have spent more time enjoying the creativity of others. But, perhaps as this new lockdown begins we might start may throw ourselves into acts of creativity. Or maybe we'll just curl up to watch the latest maker-based series of the Great Pottery Throw Down, which began this week. Meanwhile, back at the Museum we are here to help makers and non-makers alike enjoy this collective moment of change and hope with a brand new online exhibition on Lockdown Crafts to get the creative ideas flowing from the very start of 2021. There are pots to be appreciated in this new year's treat and we'll be returning to ceramics later in the year, when we'll focus in on an extraordinary mid-century object that connects English studio pottery to Nigerian craft practice, allowing us ample excuse to engage with contemporary art in England and West Africa.
As well as making a resolution to think creatively and to find exciting ways to celebrate our birthday (perhaps any newfound home bakers amongst you could bake us a cake!), we want to use the coming year think carefully about what this 70th anniversary means. We want to look back to a pivotal post-war moment and explore compelling links between then and now. In 1951, the UK was still bound up in the complex aftermath of world conflict and was grappling with the complex implications of the gradual break-up of the British Empire. In 2021, we find ourselves in what will hopefully prove to be the closing stages of a global pandemic, as well as facing up to many other social and environmental challenges. As was arguably the case with 1951, we are hopeful that 2021 will bring strong new partnerships with international peers, reconstruction of vital infrastructure, positive reformulations of our cultural worlds, and the emergence of new and vital links with rural spaces and places.
With these various hopes in mind, we've chosen 51 different objects that link powerfully to 1951. Some may simply have been acquired by the Museum in that foundational year. Others tell something of the history of that mid-century moment. Throughout the coming year (and with the help of a whole host of our wonderful communities, brilliant specialists, and creative friends) we'll be reimagining these items in lots of different ways, using them to think carefully about the past, present, and future of the English countryside.
Welcome to 51 Voices!
Just over a decade ago, in the run up to The MERL's 60th anniversary, I placed a telephone call to the farm where the very first object in the collection—a simple animal bell (MERL 51/1)—originated. As the phone rang I desperately hoped that the farm had not changed hands and that I might get the chance to speak to a descendent of Iain Macnair, the person who donated it. As it happened, his wife answered the phone and she just popped into the next room to get him. Back in the early 1950s, Iain had been a student in the Faculty of Agriculture at the University of Reading. One of his lecturers, John Higgs, was a significant force behind establishing The MERL.
This was a moment of realisation for me that, ten years ago at least, these mid-century moments and memories were very much still within living memory. The last 12 months has been a particular challenge for many of those in our community old enough to have been alive when the Museum was founded. This is a reminder that the lived experiences of those who are most vulnerable can also be the very lifeblood of our heritage and can harbour the experience we need to make sense of the here and now. I hope that this project and the items we'll be looking at will be a starting point for the gathering of new stories and interpretations, freshly recorded memories, and other forms of understanding.
Since we focused on the first object in 2011 (which is now on public display in our Collecting Rural England gallery), we're going to start 51 Voices with the second object acquired. At this rate, it's going to take us a long time to work through the thousands of things accumulated over those seven intervening decades (not to mention a million+ photographic items and thousands of metres of archive shelving stuffed with rich historical materials). But, at 70 years old and counting, I think we're in this for the long haul. I hope you're happy to join us for this latest leg of the journey!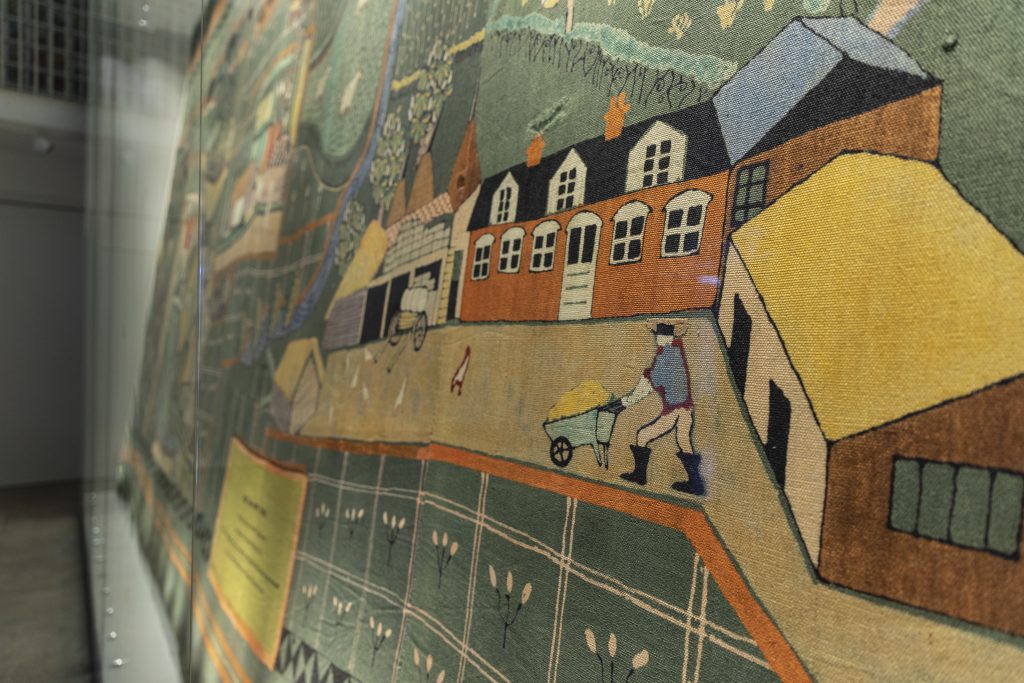 Over the coming weeks and months, we'll be aiming to release new interpretation about these objects and items from 1951. Some will be unfamiliar and others may feel like old friends. Perhaps unsurprisingly, the Festival of Britain will feature in a prominent way, but other events and moments linked to 1951 – such as The Archers, the East Africa Groundnut Scheme, the National Parks movement, and many more – will also make an appearance. There'll be unexpected but fascinating connections to apartheid South Africa and to the damaging ravages of industrialised farming; artworks that haven't been shared in a prominent way since the 1950s; hitherto unrevealed links to London's thespian world of theatre and to the metropolitan world of mid-century design; connections to the colonial histories of Australia, India, and (as hinted at above) Nigeria; we'll be including lots of stories of international, national, and also local significance.
As the weeks unfold, for each object we'll release new interpretation and new perspectives, including fantastic new photographs and descriptions that we have produced, longer written features offering specialist insight (the first of these will come from members of our own team and later content will be welcomed from external specialists), and for many we'll also be commissioning and connecting with creative practitioners who will respond in artistic, imaginative, and exciting new ways. There'll be a monthly blog, offering a round-up of the latest new content, and other 51 Voices programming and activity throughout the year.
As suggested above, there are many ways in which today's launch connects powerfully to the challenging circumstances of our time. The uncertainty posed by the pandemic has brought so many of our lives to a halt and even threatened the future of this very project. It is going ahead in large part thanks to a grant awarded to The MERL last Autumn by Arts Council England, as part of the Government's £1.57bn Culture Recovery Fund. These funds will allow us to extend the range of Voices that you will hear over the coming year and enable us to offer targeted support to ten local artists, inviting them to produce work in partnership with volunteers and community groups. The creative sector has been hard-hit by the social restrictions and economic contraction of the last year. With these vital resources we'll bring you fresh artworks including poetry, illustration, and sculpture, each inspired by one of the 51 objects, and each bringing their unique Voice to themes as diverse as birth, home, natural heritage, and climate breakdown. So, amidst this January cloud of difficulties and worry, there's a small silver lining, and we get to work with brilliant, talented people to bring you amazing, engaging digital content, all  at a time when we are all in need of positive, creative, and enriching experiences.
So, without further ado, let's pause momentarily to wish The MERL a very happy birthday (sing it twice and wash your hands if you want to!) and let's get started by sending you to our new 51 Voices portal, where you can find out more about the project and delve into details about the very first of 51 objects to come.
Share This Post :