Growing Communities: 3 Years of Forging Histories at The MERL
Highlights of a 3-year audience development programme

Over the past four years the MERL has been out in the community and making new links thanks to our Heritage Lottery Fund project Our Country Lives. Phillippa Heath (Audience Development Project Manager) reflects back on three years of fruitful collaborations and partnerships and chooses eight hidden gems…
I must admit, trying to identify the highlights of three years of intensive work was a difficult prospect. During that time we have spoken to, collaborated with or established partnerships with over 20,600 people and run over 650 activities! When we set out on this work our aim was to inspire and connect with local and national communities, many of whom had never visited the Museum. There have been some momentous moments along the way, and here are just some of the highlights and lessons from the project:
1. Never underestimate the power of The MERL collections to inspire and engage
All of our activities have been rooted in and inspired by our collections, ranging from the delights of The MERL archive to the powerful photographic collections, art and object collections. We have drawn inspiration from a number of lesser-used collections too, such as the Butter Council Archive and the Porter Collection of printed ephemera. These have been used as a springboard for a myriad of activities such as cookery, lotion and remedy making, photography, debating, hands-on heritage projects, gardening, co-curated exhibitions, oral histories and reminiscence programmes.
line of white text
2. Co-curation and creation was central to our work with Reading's diverse communities
Roughly half the individuals we have worked with during our project have been from Reading communities. Collaborative engagement has underpinned this work and we have worked with a number of different groups to explore our collections creatively.
One of my favourite aspects of this work were the six-week programmes we delivered with partners such as Alana House, Elizabeth Fry Approved Premises for Women, Reading Mencap and Launchpad as well as the more lengthy projects with our University community such as the MERL Student Panel. These have culminated in some really fantastic projects, from community pop-up exhibitions and pamper days to cooking sessions. There have also been fantastic moments to celebrate our partnerships, such as the Teej Pujaa Women's Festival we ran collaboratively with IRDC, or our Community Treasures event (July 2017) which celebrated the work of many of our community partners.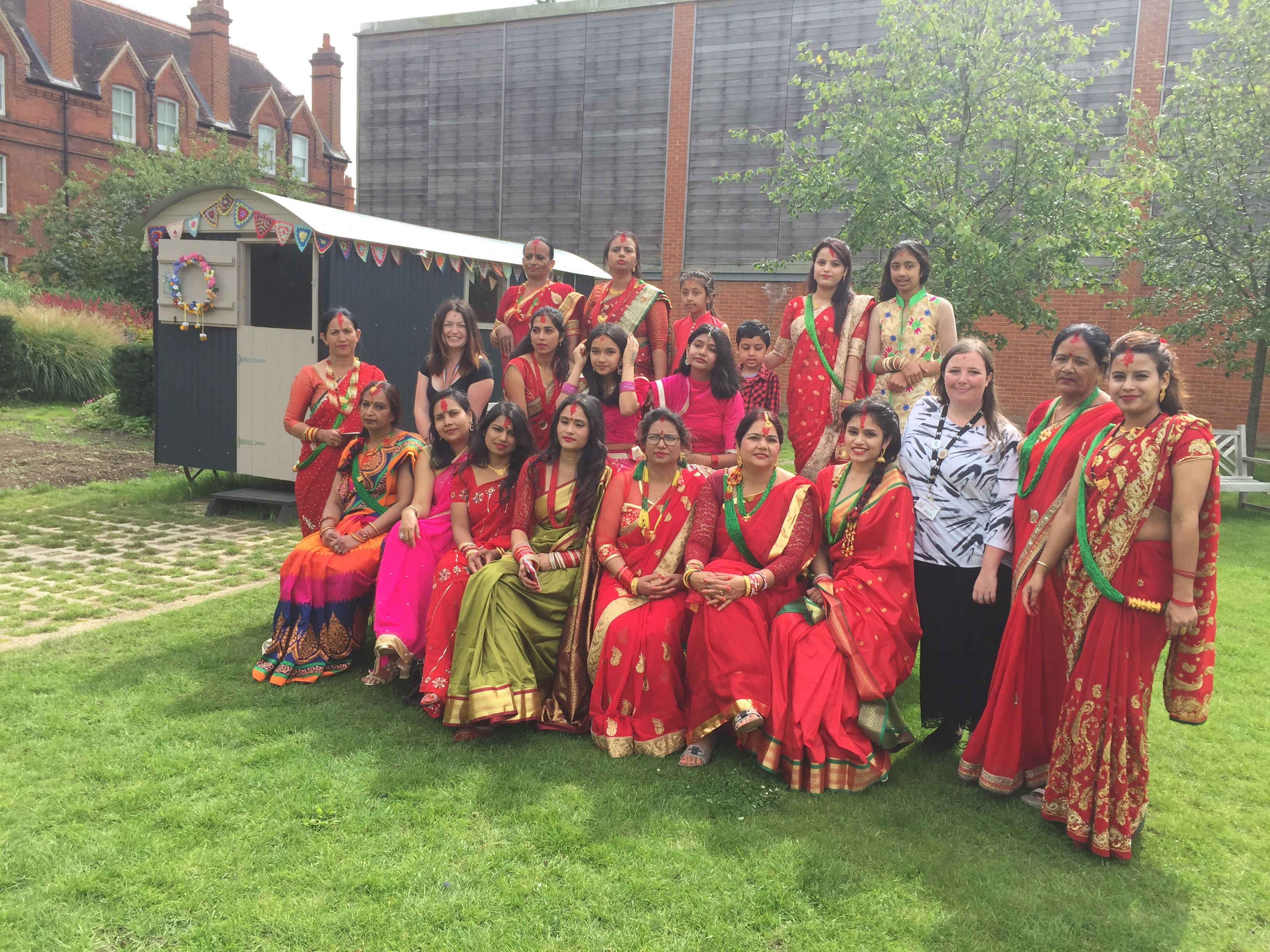 line of white text
3. The MERL garden has become a focal point for engagement
One of the most exciting elements of our project was actually an unexpected outcome of our co-curation work: the community growing areas.
These projects got underway when we received a lot of interest from organisations in gardening activities, and since then they have gone from strength to strength. Our specially built raised beds and growing areas have been home to projects by IRDC, Reading Mencap, YPWD Berkshire (Younger People with Dementia), The Three Cooks, Rise, and more recently our early years Friday Fledglings group.  All of the groups are supported by our weekly gardening volunteers, the aptly named Wednesday Wheelbarrows, alongside our new dedicated Garden Volunteer Co-ordinator, Helen. The garden is also home to our Shepherd's Hut decorated by, The Mewes Knitters, our resident group of knitters from across Reading's communities as well as existing volunteers. All of these projects have contributed to making the garden a very special place in which all our visitors can explore, play and relax.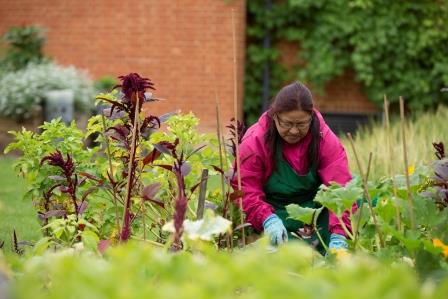 4. The Museum's voice is not just that of the curator: oral histories and reminiscences have been key
One of the most fascinating aspects of the project has been the conversations involved.
We carried out two oral history programmes. The results will form part of our publicly accessible archive collections. Memory and experience-sharing has also been fundamental to our partnerships with the Royal Berkshire Hospital, YPWD and Alzheimers Dementia Support. These all involved reminiscence and experience-sharing inspired by hands-on engagement with our collections. It has been a real privilege to witness such informative, and at times incredibly moving, responses to the collections in our care. The words of one of our reminiscence participants will remain with me forever when she described a visit to The MERL like being 'on holiday'.
a line of white text here
5. The growth of volunteering
Our wider volunteer programme, which was already an incredibly important part of our work at The MERL, has only become more important during the project. We now have a community of 145 volunteers who undertake a variety of tasks.
For me, one of the most exciting streams of new opportunities has been the development of our team of Object Handling Volunteers. These volunteers carry out incredibly engaging work, manning our new object handling trolley and enabling visitors to get hands on with our collections. Find out how you can get involved…
6. Schools and learning
Community engagement projects could not be complete without work with local schools and colleges.
We set up a Teachers Panel to help us reengage with schools and develop programmes of interest. This has been an incredible opportunity to pilot sessions and see what works! Our close relationship with the Institute of Education (University of Reading) has also been incredibly important, as has collaborative work with local schools such as Addington School, The Abbey School, Maiden Erlegh in Reading, Reading College and ones slightly further afield such as Langley Academy and Arbour Vale School. One of my proudest moments has to be our gaining of the Sandford Award in recognition of this work which states:
''The Museum of English Rural Life is an excellent place for a school visit."
We very much hope this work can continue to grow and engage learners of all ages in the coming years. Look out for new learning resources coming to the website soon!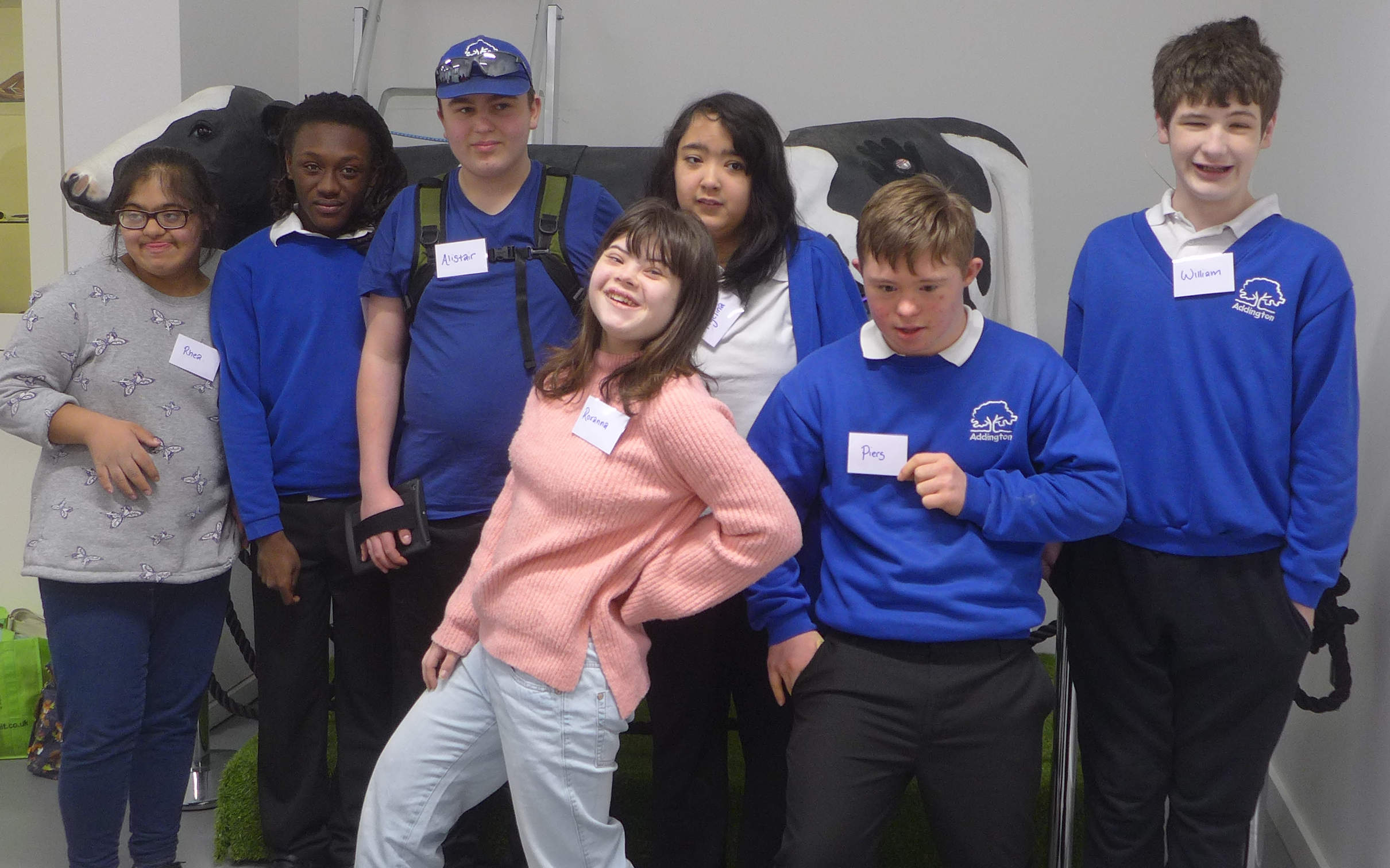 7. Re-establishing links with our communities involves travelling far and wide
Working with organisations such as RVA (Reading Voluntary Action) in the initial stages helped us spread our net throughout Reading, approaching local communities to promote opportunities for collaboration. This also involved us attending fairs, festivals and events across Reading, talking to individuals and organisations and carrying out a huge number of outreach projects. Establishing stronger links with University departments – both staff and students – has also played an important part in our work. The Museum's remit is national as well as local, and trying to connect to our rural audiences saw our project team on the road. We went out and about conducting interviews with members of our newly established Countryside Forum, and learning about the realities of rural living today.
'The priority is the human interaction, the personal warmth – we wouldn't have known it existed before the workshops we did'

(Alana House)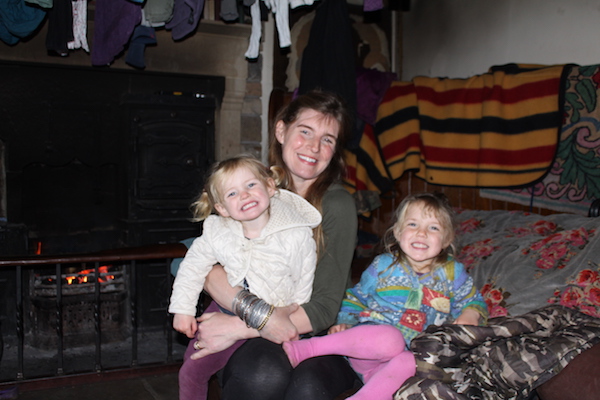 8. Learning for the future
As is hopefully evident, there have been some incredible moments and experiences over the years! Thanks to recent external evaluation of the project, interviews, observations, focus groups and conversations we are now in a position to better understand what was successful about the project from our communities' point of view.
It found seven key principles of success:
Responsive communication
Developing shared aims
Effective partnership working
Person centred activities
Informality and flexibility
Trust and safe environment
Creativity and co-creation
As the project draws to a close, I can only thank all the amazing individuals, organisations, colleagues, volunteers who made all these projects possible, funny and inspiring. Particular thanks to the project team over the years in particular Rhiannon, Rob, Katie, Helen and Rachael. I hope that The MERL's future initiatives will continue to see this work continue to develop and thrive.
Phillippa Heath
Audience Development Project Manager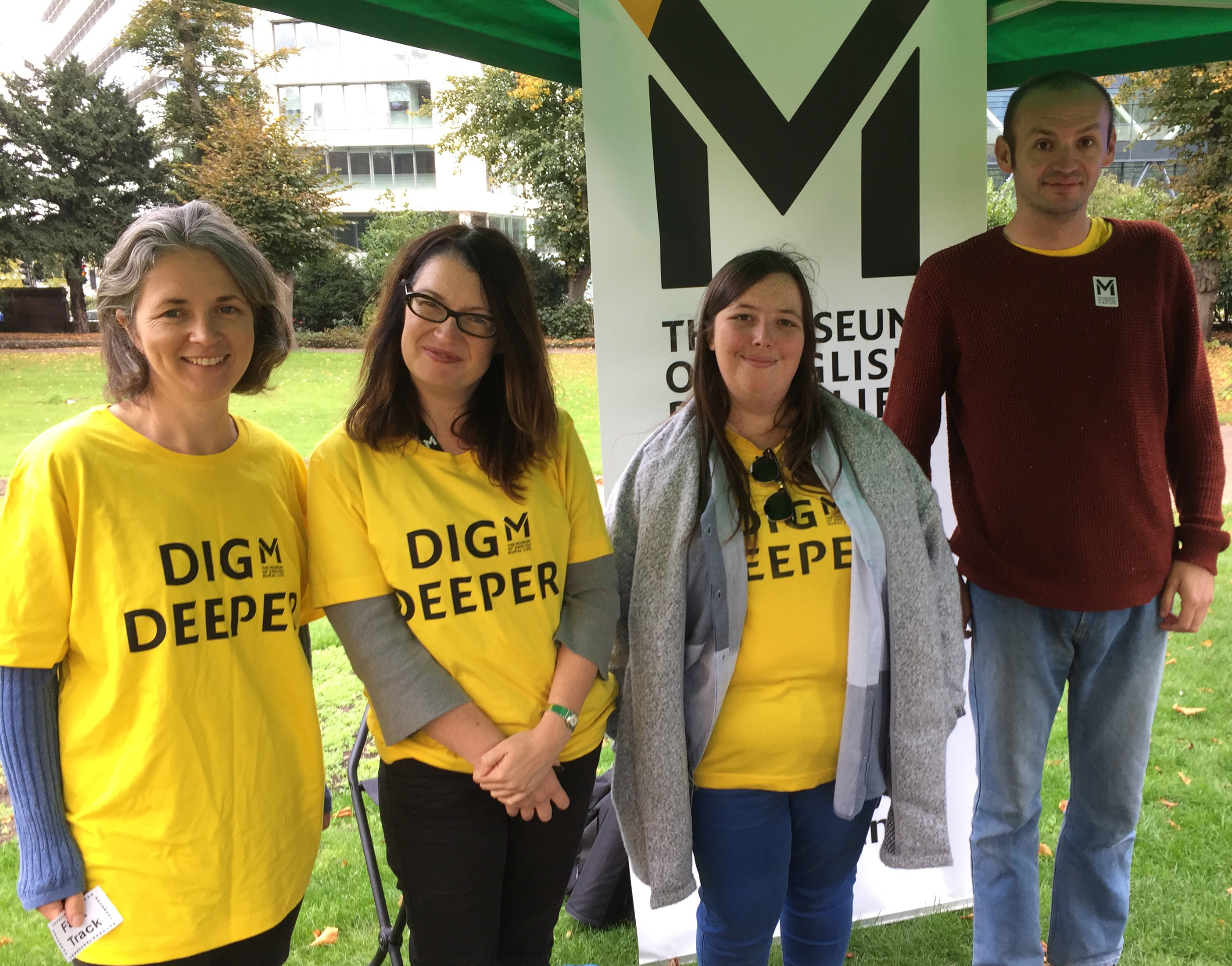 Share This Post :