Explore the personal meanings of landscape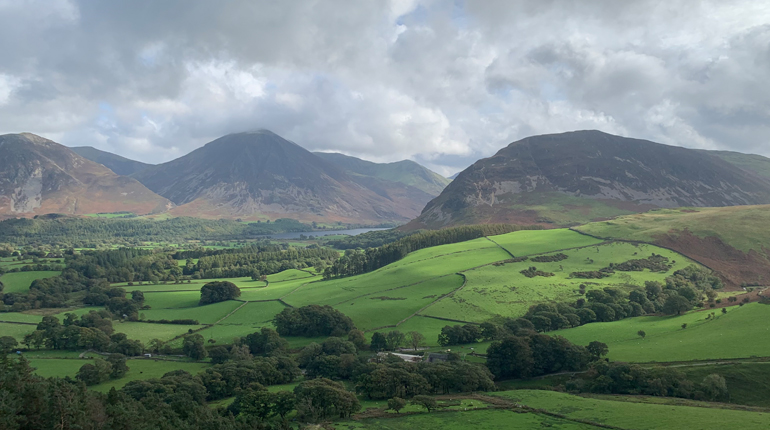 What does landscape mean to you?
Many people care deeply about landscape, but why does it matter to us so much?  'What is Landscape?' will explore the varied and often highly personal meanings that landscape has for us.  There will be short talks by four of the UK's leading landscape thinkers, followed by an open discussion. 
Maybe you're a rambler, conservationist, landowner or farmer with a connection to the land, or perhaps you're an artist, musician or writer inspired by landscape. Whatever your interest in landscape, you are welcome to come and share what makes certain places special to you. You are invited to bring along a photograph or object that relates to a landscape that matters to you personally, and to talk about it if you wish to do so (optional).  You will even have the option to contribute to an online exhibition or short film about the personal meanings of landscape.
Speakers
Susan Oosthuizen, Professor of Medieval Archaelogy at the University of Cambridge Institute of Continuing Education.
Nicola Whyte, Professor of Landscape and History at the University of Exeter and Co-director of the Centre for Environmental Arts and Humanities.
Jeremy Burchardt, Associate Professor in Rural History at the University of Reading.
Tim Waterman, Professor of Landscape Theory in the Bartlett School of Architecture, University College London, and Chair of the Landscape Research Group.
Paul Readman (Chair) is Professor of Modern British History at King's College London.
Roundtable Panellists
Maxwell Ayamba is a rambler, journalist and campaigner. He founded the Sheffield Environmental Movement and the Peace Walk (formerly 100 Black Men Walking).
James Norman farms organically at Path Hill on the Hardwick Estate in Oxfordshire, and has managed a large group of ancient woodland in Kent under traditional management since the 1980s.
Melanie Rose is the New Forest's Artist in Residence, a member of the environmental/landscape arts network LAND2 and has exhibited widely, with work in both public and private collections.
Greg Wilkinson is the Chair of Berkshire CPRE, the Countryside Charity.
This event is organised by the 'Changing Landscapes' research network, originally funded by the AHRC through the Landscape Decisions Programme, with assistance from the University of Reading Landscapes Research Group and rural historian, Jeremy Burchardt in the Department of History.
Explore further with this online exhibition
in which members of staff at The MERL selected photos from the archives and shared their personal connections with the landscapes featured.
Tickets
£10 (including refreshments of tea and coffee)