WELLBEING AND THE COUNTRYSIDE
A community display exploring relationships between wellbeing and the countryside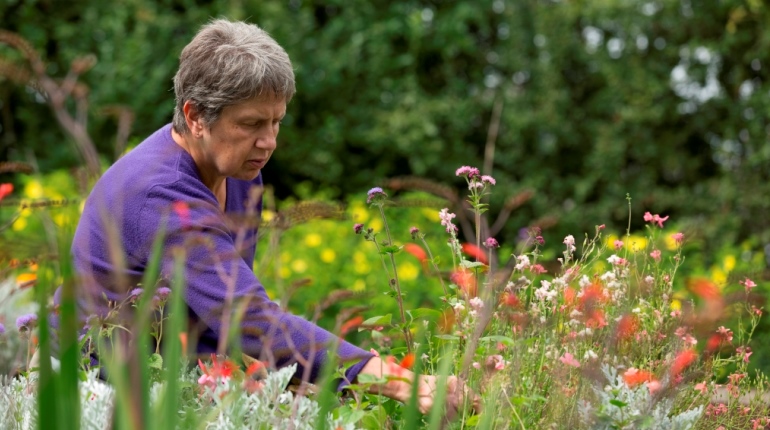 A display in our Community Case exploring the relationship between wellbeing and the countryside
The MERL has been exploring the complex relationships between wellbeing and the countryside with the help of rural stakeholders and local community groups. The display explores the challenges and opportunities that life in the countryside offers rural people. Issues explored include the therapeutic benefits of getting back to nature and working the land, to the isolation experienced in remote locations and the uncertainty of the farming year.
We have been working with various community groups including Ridgeline Trust, the Farming Community Network and the Rural Services Network. The exhibition will include objects from The MERL selected by the groups, and images from the Ridgeline Trust garden.
The MERL's collections and contemporary accounts of rural life provide fascinating insights into various aspects of rural wellbeing. We are pleased to share these with the wider community in this display at the Museum and in a forthcoming online exhibition.
The exhibition is part of The MERL's Wellcome Trust funded science engagement project, Our Country Lives: Nutrition, Health and Rural England, which aims to examine the past, present and future science of rural life, and reveal compelling stories of nutrition, health and medicine.