For families with children aged 5+

Event Navigation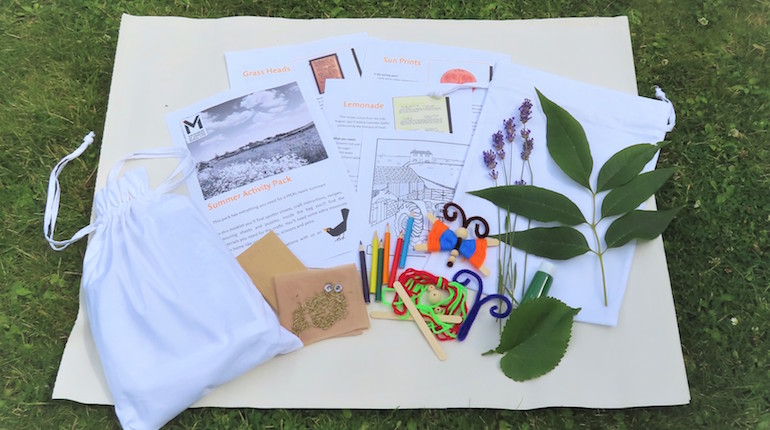 This pack includes everything you need for a MERL-tastic summer!
These packs are suitable for families with children aged 5+.
£5 per pack.
Inside the fabric bag, you will find a booklet which includes:
spotter sheets for the galleries and outdoors
recipes from our archive for you to have a go at
colouring sheets
wordsearch
word scramble
Plus instructions and materials* for some crafts to do at home:
Grass heads
Wool butterflies
fabric bag sun prints
*You'll just need your own paint brushes, scissors and pens.
Please remember that when visiting the museum
booking is strongly recommended
until further notice.