A workshop as part of Jelly's Open for Art Festival 2023

Event Navigation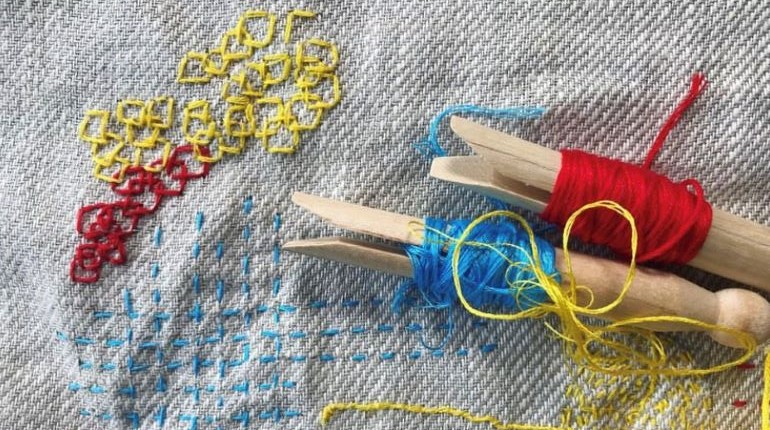 Stitch Up is Jelly's relaxed sewing social. Bring your own hand sewing project to work on, contribute to our English paper pieced community quilt or make your sewing mark on the Reading Bayeux Tapestry – an ongoing community project creating a local version of the slightly more famous one housed at Reading Museum.
Come and stitch in a social environment. ​​This lunchtime group is a chance to take a break from work or break up your day and meet new people of all ages and spend some time hand sewing, which has been proven to benefit both mental and physical well being.
This is an intergenerational stitching group. It is aimed at adults but we do say babes in arms are welcome. No mobile children due to needles and scissors.
Stitch Up regularly meets once a month at the Jelly studios in the Broad Street Mall. This special session at The MERL is part of Jelly's Open for Art festival 2023.