CONVERSATIONS WITH TREES: FILM AND CLOG DANCE WORKSHOP
Part of Reading Fringe Festival 2019

Event Navigation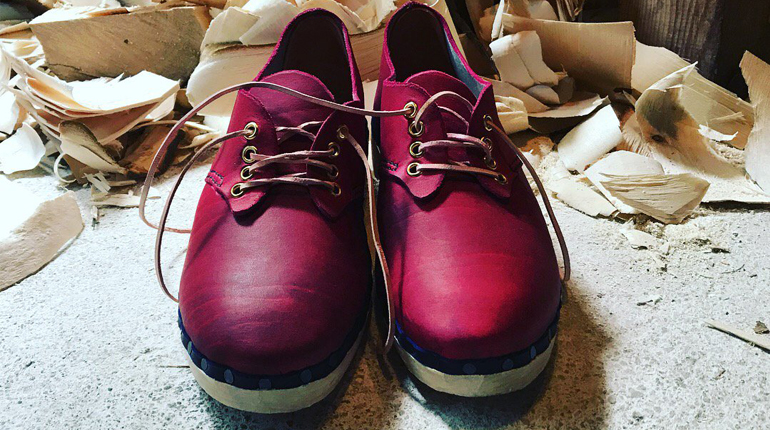 Clog Dance Workshop for Beginners
6.30-7pm
After her performance of 'Muscle Memory' at the MERL Annual Lecture last Autumn, Hannah James returns to give a clog dancing workshop as part of Reading Fringe Festival's new music commission 'Conversations with Trees'.
Hannah has emerged as one of the most imaginative and adventurous artists on the folk scene. First coming to national attention as accordion player and singer with the band Kerfuffle, she was in an acclaimed duo with Bellowhead's Sam Sweeney, is a member of female vocal harmony trio Lady Maisery, and has worked with folk legend Maddy Prior in the trio 3 for Joy.
In recent years, Hannah has been one of the key figures in the revival of interest in English clog. She was a featured dancer in the Demon Barber Road Show, whose production of Time Gentlemen Please (which became The Lock In) showcased her extraordinary dance and choreography skills. Inspired by Music Hall clog dance masters like Sam Sherry, Hannah's work is characterised by a strong sense of theatre and showmanship, with an edgy energy that sparkles and radiates through her dance. This year Hannah launches her first solo dance show, Jigdoll
Pre-Event Film: 'The Clog Maker's Workshop'
7.10-7.30pm
'The Clog Maker's Workshop', was commissioned by The MERL as part of their project Making, Using and Enjoying: The Museum of the Intangible, funded by Arts Council England.
Drawing on Hannah's time spent with Geraint and her years of dancing experience, 'The Clog Maker's Workshop' is a deeply personal and political story which seeks to explore and convey the life of clogs as both a product of master craftsmanship and as a tool for joyful partnership. It brings together craftsman and performer in a combination of images, spoken word, song, and of course, dance.
Booking required via Reading Fringe Festival website. This ticket will cover both events. No need to bring your own clogs!