ONLINE EXHIBITION AND ACTIVITIES

Event Navigation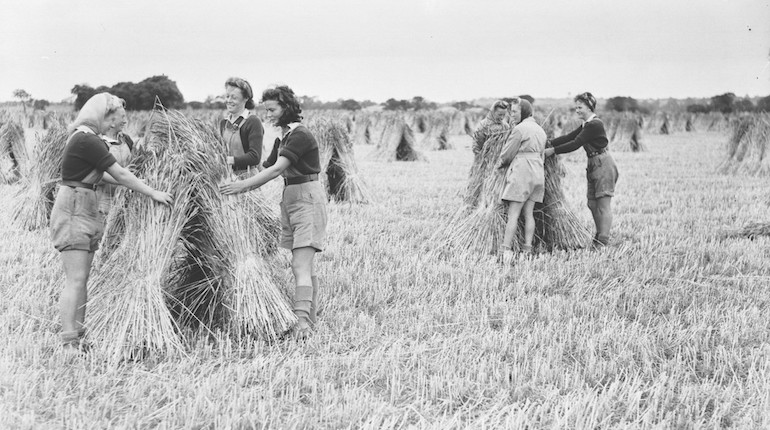 Earlier this year, people around the country celebrated the 75th anniversary of Victory in Europe.
The war was fought both abroad and at home, with people across all walks of society rising to meet wartime challenges.
This summer, we're focusing on the extraordinary history of the Women's Land Army. The organisation was first created in 1917, during the First World War, to help farmers sustain food production and counteract the shortage of male labour. It was brought back into action for the Second World War, at first as voluntary service and then as a form of conscription.
Below, join us as we explore the Women's Land Army history from many different perspectives for virtual visitors of all ages. Our brand-new online exhibition presents many of the WLA objects that are held in our collection and shares. Meanwhile, our latest blog, written by Tamisan Latherow, presents the story of Amelia King, a Black Briton who applied to join the Land Girls only to be declined due to the colour of her skin. We have a new object handling activity for our youngest virtual visitors to try, as well as arts and crafts activities and suggestions at the bottom of this page for youngsters to enjoy from home!
ONLINE EXHIBITION: LAND GIRLS
This exhibition looks at the role of the Women's Land Army and tells the story of the lives of several of its members (Land Girls) who donated objects to our collection.
Visit our Land Girls online exhibition
.
BREAKING THE COLOUR BAR
To tie in with the online exhibition, our latest blog written by Tamisan Latherow introduces the little-known story of Amelia King, a Black Briton who was declined membership of the Women's Land Army due to the colour of her skin. Latherow contextualises King's story within the wider context of rural racism and Black Lives Matter today.
Read Breaking the Colour Bar.
OBJECT-HANDLING AT HOME: Women's Land Army shoes
Throughout closure, we have shared many object handling exercises for you to try at home.
In this latest object handling walkthrough, our curator, Ollie Douglas, introduces us to the Women's Land Army and helps us to explore the types of footwear issued to its members during the Second World War. He describes some simple, hands-on (and 'feet-in') ways for us to think and learn about the shoes and boots given to 'Land Girls'.
ACTIVITIES FOR FAMILIES
LAND GIRL PORTRAITS
In addition to an overview of the work of the Women's Land Army, the exhibition focuses on a number of portraits of those who served. Photographer Rory Carnegie was commissioned by The MERL to create these contemporary portraits of members of the Women's Land Army.
Particularly striking is the portrait of Mrs Simpson who holds a photograph of her younger self during active service (she recollects that this was taken for on her 21st birthday to send home to her parents).
We hope this might inspire you to think about yourself and how you can document the way you look and think today, and might in the future…
FINGER PRINT POETRY
Using your fingerprint and your imagination, create a visual poem that is as unique as you are.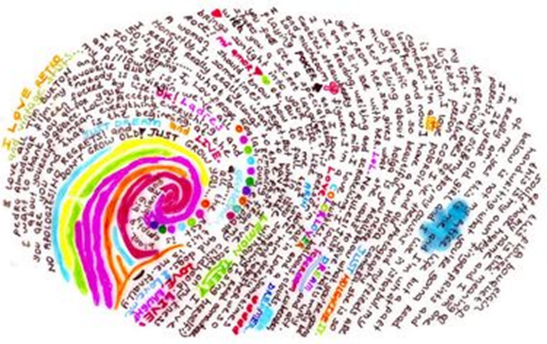 Download instructions
.
FOOTPRINT TRACTOR
Use your own footprint to make a MERL tractor! It's fantastically messy and farm-themed painting through the art of stomping!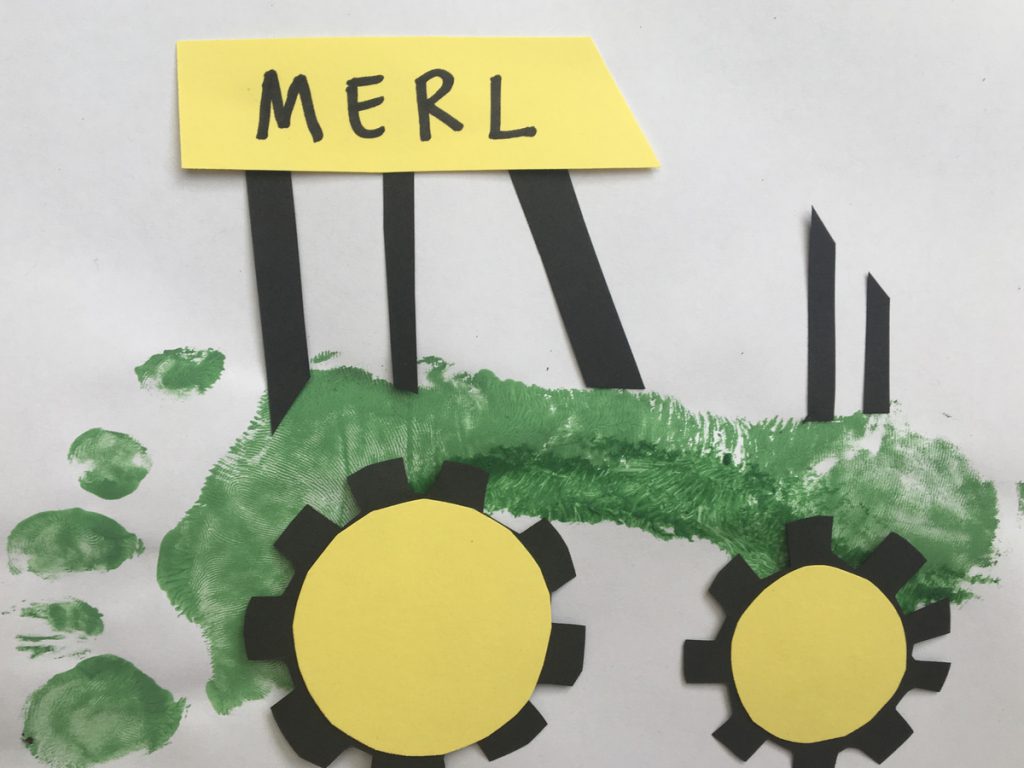 How to Self Portrait with the National Portrait Gallery, The Ashmolean and BBC Teach
Make your own painting tools from household objects and learn how to make self portraits using different techniques, with Bethan and Gus the cat.
Artist Dionne Freeman has designed some Young Rembrandt (master of the 1600s selfie) creative activities for people at home. Create a textured portrait using masking tape or try to keep your pen on the paper to create a colourful drawing!
Using a mirror and a limited range of drawing materials, artist Emma Majury demonstrates the technique of drawing a self-portrait. She applies different drawing materials and techniques to create an image which is in proportion and enhances it with shades, tones and an awareness of how light and shadow affects the subject.
LETTER TO YOUR OLDER SELF
Inspired by Mrs Simpson holding a picture of her younger self, why not think ahead and write a letter to yourself in the future? Here's some ideas to get started (click on images to enlarge).
SHARE WITH US
We'd love to see how the exhibition and activities have inspired you. Share your fingerprint poetry, footprint tractors and self portraits with us on Facebook or Twitter.
SHARE YOUR MEMORIES
The Museum is very keen to receive written memoirs or testimonies from people who experienced serving in the Women's Land Army.
Please follow the link to see the list of questions that might help you record an experience, or to go through with anyone who might wish to share their memories.