CLOSED: LADYBIRD IN FOCUS: ONE GIANT LEAP
A NEW DISPLAY IN THE LADYBIRD GALLERY

Event Navigation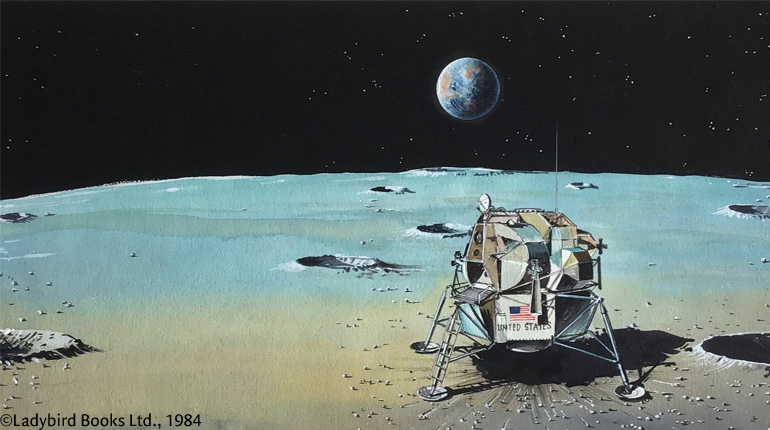 To celebrate the fiftieth anniversary of the moon landing, One Giant Leap looks at how Ladybird Books has illustrated our fascination with space and the inventions that helped us reach it. Beginning with books about the night sky and constellations, Ladybird Books has covered humanity's interest in the sky since the 1960s.
Showcased in the Ladybird Gallery, this exhibition uses examples from a variety of Ladybird Books and artworks to explore how we have studied the stars and developed the means to fly amongst them.
Find out how to visit us!