HAIKUMOO – WHAT IS A COW?
Online Family Workshop with 51 Voices Artist Adam Stead

Event Navigation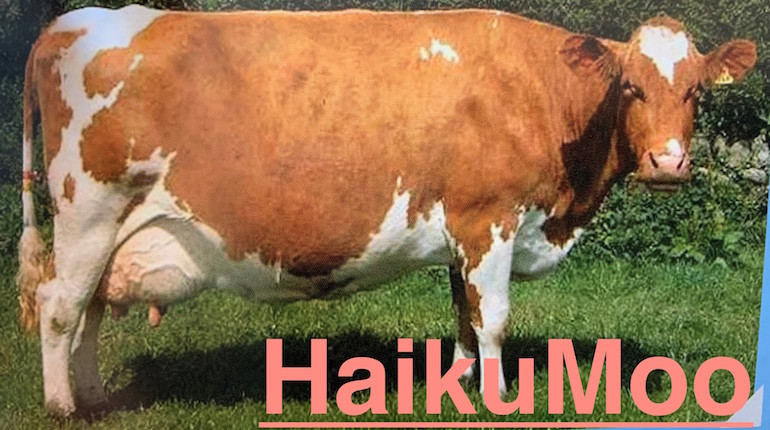 Join artist, Adam Stead and celebrate The MERL at 70 with this participatory online session suitable for families with children aged 7+.
Connect and create with Reading based artist Adam Stead. This family orientated online workshop is designed to get everyone involved in drawing their own hybrid cow. Using the exquisite corpse drawing method, we will explore and understand what a cow looks like by drawing one from short instructions based on agricultural stock judging manuals. Participants will then share their drawings on screen with each other and submit their cow to the online virtual field to become part of the Haikumoo herd.
FREE
Friday 9 April
10 – 11am
Online workshop using Zoom. Book a place and receive log in details nearer to the event.
Suitable for families with children aged 7+. We ask that an adult remains in the room with participating children
Places are limited (more than 1 person can join in with the session per booking though i.e multiple members of the same household).
You will need A4 paper, pens, pencils, colouring pencils and your imagination!
Additional information
Adam Stead is the son of a dairy farmer and a practising artist in Reading. Part of his work is invested in exploring the dialogue between rural and urban stake holders of the countryside and helping people understand more about British agriculture. He usually make sculptures using agricultural objects and materials but he also work in other mediums, such as print and film. You can find out more about his work here: https://adamstead.co.uk/
Thank you to Arts Council England and the Government's Culture Recovery Fund for making this possible.
---
THE MERL IS 70 | 51 VOICES | 51 OBJECTS
To mark our 70th year, we will be exploring objects connected to 1951, the year the Museum was established.
We will be working with artists and writers from many different communities and backgrounds to link these items to the priorities and passions of the past, present, and future.
Throughout 2021, an exciting array of Voices will be mapped to 51 fascinating objects, enabling reflection on mid-century ideas. By working with different people and communities, collections will be re-imagined with surprising and perhaps challenging responses.
Find out more about 51 Voices and explore the new objects and Voices that we will be revealing from January to December 2021.