EXTENDED HOURS: MARCH – CANCELLED
AN OPPORTUNITY TO VISIT THE MUSEUM, SHOP, CAFE AND READING ROOM OUT OF HOURS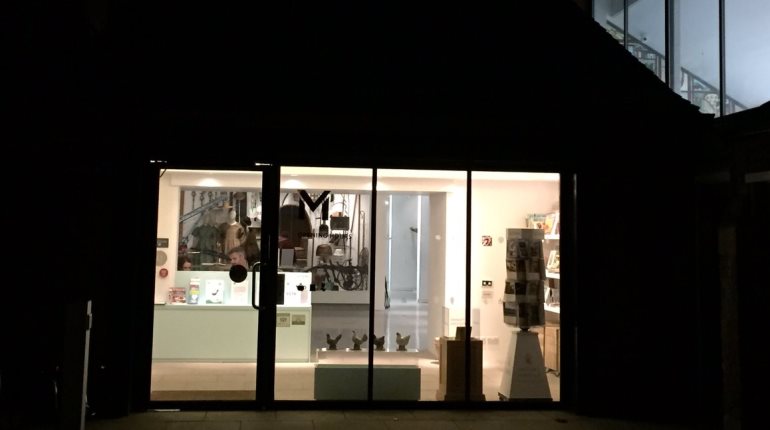 The Extended Hours Night is cancelled due to snowy conditions. The Anatomy for Artists seminar will be rescheduled.
Thursday 1st March
Not enough hours in the day? We're open late on the last Thursday of every month*, so you can visit the reading room, museum galleries, shop, cafe and garden until 9pm. There are usually additional activities taking place our late opening evenings to add to your visit.
*Please note that thanks to it not being a leap year this year, there is no Extended Hours night in February. We're opening late on March 1st instead! And because of the Easter holidays, there will be no Extended Hours night at the end of March. The next date will be 26th April. Please see Opening Times page for full details.
Special Event: Anatomy for Artists, 6-8pm
Join Art Historian, Dr Naomi Lebens, Curator of Art Collections at the University of Reading, and British sculptor Eleanor Crook, for an informal evening to view a selection of works from the collection of drawings by Victorian artist Minnie Jane Hardmanand, to find out more about the history of anatomy in art education and practice.
For further details, and to register, go to the Anatomy for Artists Eventbrite page
Please note 27/2/18: There is snow forecast for Thursday and Friday in Reading. The museum will remain open and events will run as usual unless conditions are very bad. We will post details on our website and on social media if we have to make the decision to close or cancel. Please check with us before setting out to visit the museum or attend an event.
Bring a group!
If you'd like to visit out of hours with a group, please see details of our Extended Hours Weeks Book now!