Easter Holidays at The MERL
VISIT THE MERL AND ENJOY ACTIVITIES IN THE GALLERIES AND GARDEN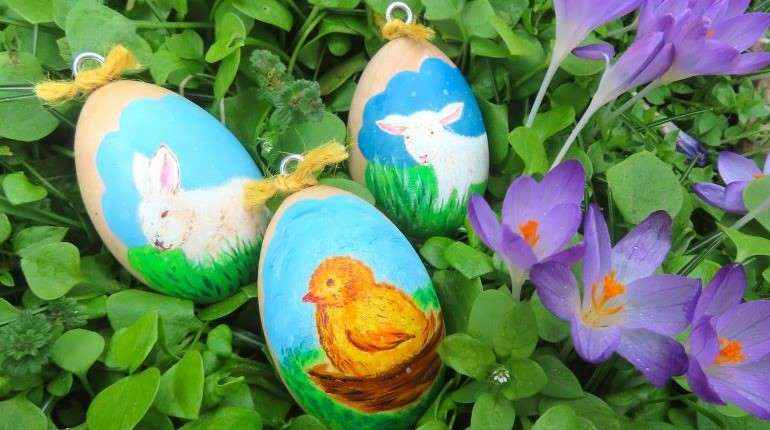 Explore 'Life on Earth' this Easter!
Enjoy workshops, trails, activities, crafts and more on the theme of 'Life on Earth' as part of our Our Green Stories campaign.
Book a space on Museums, My Way (themed sessions for neurodiverse visitors of all ages)
Enjoy a FREE Life Below Water drop-in workshop with artist Rebecca Howard, for aged 5+
Have a go at our decorated egg trail in the MERL's garden (free)
Discover our new Spring Family Activity Pack for aged 5+ (£4 per pack)
For under 5s, try one of our Fledglings Activity Packs, Outdoor and Nature themed activity packs'(£2 per pack, ask at the museum shop)
Try a mini craft pack activity: Hatching Egg Chicks (£1.50 per pack)
Have a go at a variety of gallery and garden trails including our woodland brass rubbing trail
Have fun on the fabulous wooden play-on tractor and wagon
Bring a picnic or enjoy an Easter treat in the cafe
OPENING TIMES
Sat 1 & Sun 2 April: OPEN
Mon 3 April: Museum is closed except for Museums, My Way Event
Tues 4 – Thurs 6 April – OPEN
Fri 7 April – Mon 10th April: CLOSED
Tues 11 April – Sun 16 April: OPEN
Learn more on our opening times page.
PARKING
Please note that the Museum car park can fill up quickly at busy times. Parking is also available in the University car park on Acacia Road, adjacent to the Museum. Please collect a permit from reception on arrival if parking in Acacia Road car park.
You can collect a permit from reception at the museum or download the permit here and print at home.
We would always encourage you to use alternative means of transport where possible. See our Getting Here page for details.