BECOMING WITH WHEAT COMPANIONS: MONTHLY MEET-UPS
Part of 'The Commons: Re-Enchanting the World' project

Event Navigation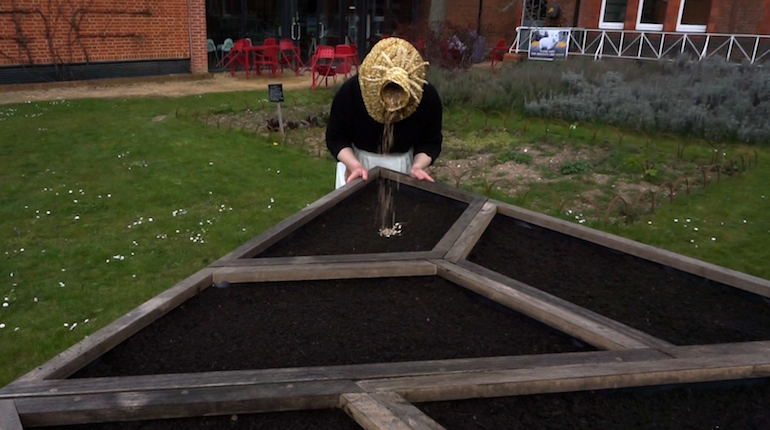 Would you like to be a 'Becoming with Wheat Companion' (BwW)?
As part of 'The Commons: Re-Enchanting the World' project, artist Amanda Couch with be hosting monthly meet-ups.
BwW Companions will work with, advise, care for, and learn from each other, the wheat and any other entities and phenomena in The MERL Garden. Everyone is welcome but please remember that when visiting the museum or garden booking is strongly recommended until further notice.
DETAILS
Location: Museum garden – meet by the mobile raised beds
Times: 3:30 – 4:30pm
• Wed 30 June: With the appearance of the ears of corn we will discuss listening and plant communication. We will also discuss strategies and ideas for other activities for the autumn.
• Wed 28 July: Harvesting wheat or looking at and estimating its readiness.
Check our What's On page for more dates in the Summer.
Becoming with Wheat and The Commons: Re-Enchanting the World is supported by Arts Council England and University for the Creative Arts.