Film (archive films)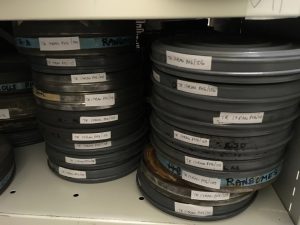 The Museum holds a large and fascinating collection of archive film. Over 800 reels of film are stored in secure conditions designed to ensure their long-term preservation, alongside more recent deposits of digital material. To date over half of these films have an access copy VHS video, DVD or digital and are available to view in the Reading Room of the Museum.
The films date from the 1920s to 2005 and show tractors and agricultural machinery, harvesting and ploughing, dairying, agrochemicals and agricultural aviation, promotional films, educational and training films.
Further details of the film collections and on the smaller collections, which aren't included on the list below, can be found at the Museum of English Rural Life or by searching our online database. Many of the films are available for commercial use, please contact us for details.
MAIN FILM COLLECTIONS
MINISTRY OF AGRICULTURE, FISHERIES AND FOOD (TR MAFF)
Over 460 films mainly educational films made for farmers showing latest contemporary techniques and best agricultural practices, 1930s-1980's (over 300 are available digitally, on VHS Video and DVD)
MILK MARKETING BOARD (SR MMB)
39 National Dairy Council Film Collection films showing milk production and promotional films, 1950s-1970s (available on VHS video)
NATIONAL DAIRY COUNCIL (TR NDC)
25 films promoting the use of dairy products and showing dairying, 1960s-1970s (available digitally)
FORD NEW HOLLAND (TR FOR)
Approximately 60 films showing Ford agricultural machinery products and Ford newsreels, 1950s-1970s (15 titles available on VHS video)
IMPERIAL CHEMICAL INDUSTRIES (TR ICI)
Approximately 34 films showing farming and technology including the use of fertilizers, 1960s-1970s (four titles available on VHS video)
RANSOMES, SIMS AND JEFFERIES (TR RAN)
Approximately 120 films showing Ransomes agricultural products including ploughs, implements and lawn mowers, 1935-1979 (some available on VHS video)
Other collections containing less than 10 archival films:
AGRICULTURAL AVIATION COLLECTION: HARDY AND COLLINS (DX220)
COUNCIL FOR THE PROTECTION OF RURAL ENGLAND (SR CPRE)
JOHN FOWLER AND CO (LEEDS) LTD (TR 11FOW)
LAND SETTLEMENT ASSOCIATION (CR LSA)
NATIONAL INSTITUTE OF AGRICULTURAL ENGINEERING (TR MAFH)
SINGER (TR BNT)
MORE INFORMATION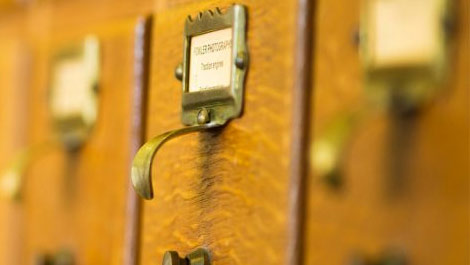 Looking for a specific item?
We are regularly updating the collections that we publish on our website but if you are after something specific that you can't find online, then drop by for a visit or feel free to contact us and we will be happy to help you.