Ransomes, Sims & Jefferies Ltd.
Reference: TR RAN; TR 2RAN; TR 3RAN; TR 4RAN; TR 5RAN; TR 6RAN; TR 7RAN; TR 8RAN; TR 9RAN; TR 10RAN; TR 11RAN; TR 12RAN; TR 13RAN; TR 14RAN; TR 15RAN; TR 16RAN; TR 17RAN; TR 18RAN Date: 1768-1971Extent: 594 boxes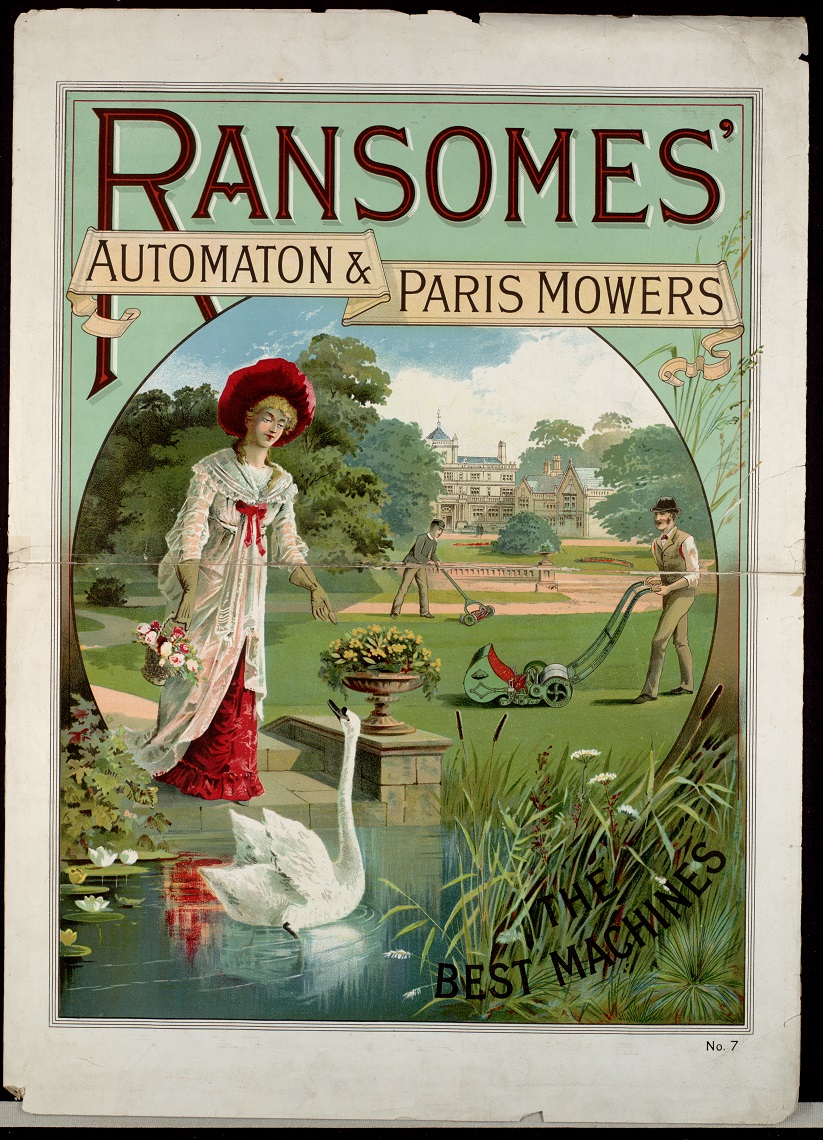 The historical records deposited by Ransomes, Sims & Jefferies Ltd. at the MERL are notable for their diversity of type, their extensive coverage of the firm's products and activities and their time span, ranging from the late eighteenth century to the late twentieth century. Even so, the Ransomes Collection represents only a small proportion of a veritable mountain of records which must have been generated by this large and complex manufacturing firm.
External factors influencing record survival have been the continuity and success of Ransomes as a business since 1789, and only one major change of site – that of the gradual move after 1946 from the Orwell Works in the centre of Ipswich to Nacton, on the outskirts of the town. Internally, the relative lack of any records management policy meant that physical bulk alone militated against the survival of many records, especially during rebuilding or internal reorganisation.
There were, fortunately, more conservative forces at work but these were selective with the result that certain types of records, such as summaries or those subject to internal registration, survive better than, for example, routine administrative or accounting records. Internal registration was notably employed for four lengthy records series. These were drawings, photographs, publications and printing block proofs, for which systematic recording was essential for speed of recall and reference. Certain technical records, especially those originating in the engineering department, were also retained to service technical enquiries and facilitate the repair and maintenance of discontinued lines. Finally, a continuous interest in the history and development of the firm, as evinced by C.J. Palmer's History of the Orwell Works (TR RAN/SP1/1), and the employment of company historians between 1949 and 1969, meant that the preservation of records became official company policy. As a result most types of record are represented, but a detailed analysis of their composition reveals a far from even pattern of conservation, especially for the earlier period.
The collection contains:
Accounts (TR RAN/AC),
Administrative and Commercial records (TR RAN/AD),
Corporate records (TR RAN/CO),
Drawing records (TR RAN/DO),
Technical records (TR RAN/ET),
Manufacturing and production Records (TR RAN/MP),
Publications, promotions and advertising records (TR RAN/P),
Internal photographic records (TR RAN/PH).
Records of shows and exhibitions (TR RAN/SH),
Social and personal records (TR RAN/SP).
More Information
Workshop Information Pack
If you would like to know more about a particular engine, see the Heavy Metal project pack which  guides you through the process of identifying records which may hold relevant information. The Ransomes pack can be downloaded here.
Catalogues
Associated Collections
F. T. Dyer Collection (D DYER)
Fred Dyer joined Ransomes, Sims & Jefferies Ltd in September 1933 as an apprentice (the last one to be trained on steam engines). In 1943, he was appointed Plough Works Manager, and during the Second World War, he was the Deputy Chief of Ransomes Orwell Works Fire Brigade. He was appointed General Works Manager for Ransomes Nacton Works in 1967, Chief Quality Controller and Engineering Manager in 1970 and Manager, Special Products, Design & Experimental Department in 1978. He retired in 1979.
A full description is available on our online database.
A handlist for this collection is available here.
John Pawlyn Collection (TR DX2012)
This collection contains publications relating to Ransomes, Sims & Jefferies Ltd that were collected by John Pawlyn, previous Chairman of Ransomes Sims & Jefferies Ltd, from the period 1945-78.
A full description is available on our online database.
A handlist for this collection is available here.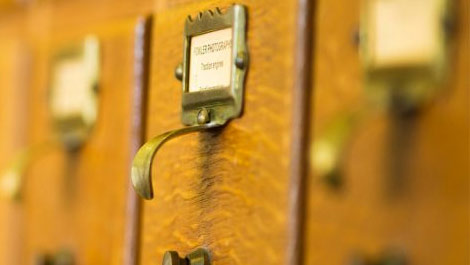 Looking for a specific item?
We are regularly updating the collections that we publish on our website but if you are after something specific that you can't find online, then drop by for a visit or feel free to contact us and we will be happy to help you.