Winter gardening with The MERL gardening volunteers
Each week, The MERL garden is tended to and cared for by our team of dedicated gardening volunteers. Recently, we sat down with them over a cuppa and chatted about how they have prepared the garden for winter, and what they are looking forward to growing in the coming months.
As part of Our Green Stories, a campaign by The MERL and Reading Museum (Museums Partnership Reading) exploring the changing environment through our work and collections, join us below as our gardening volunteers share insights into what they've been up to of late and how we are caring for the garden in the year ahead.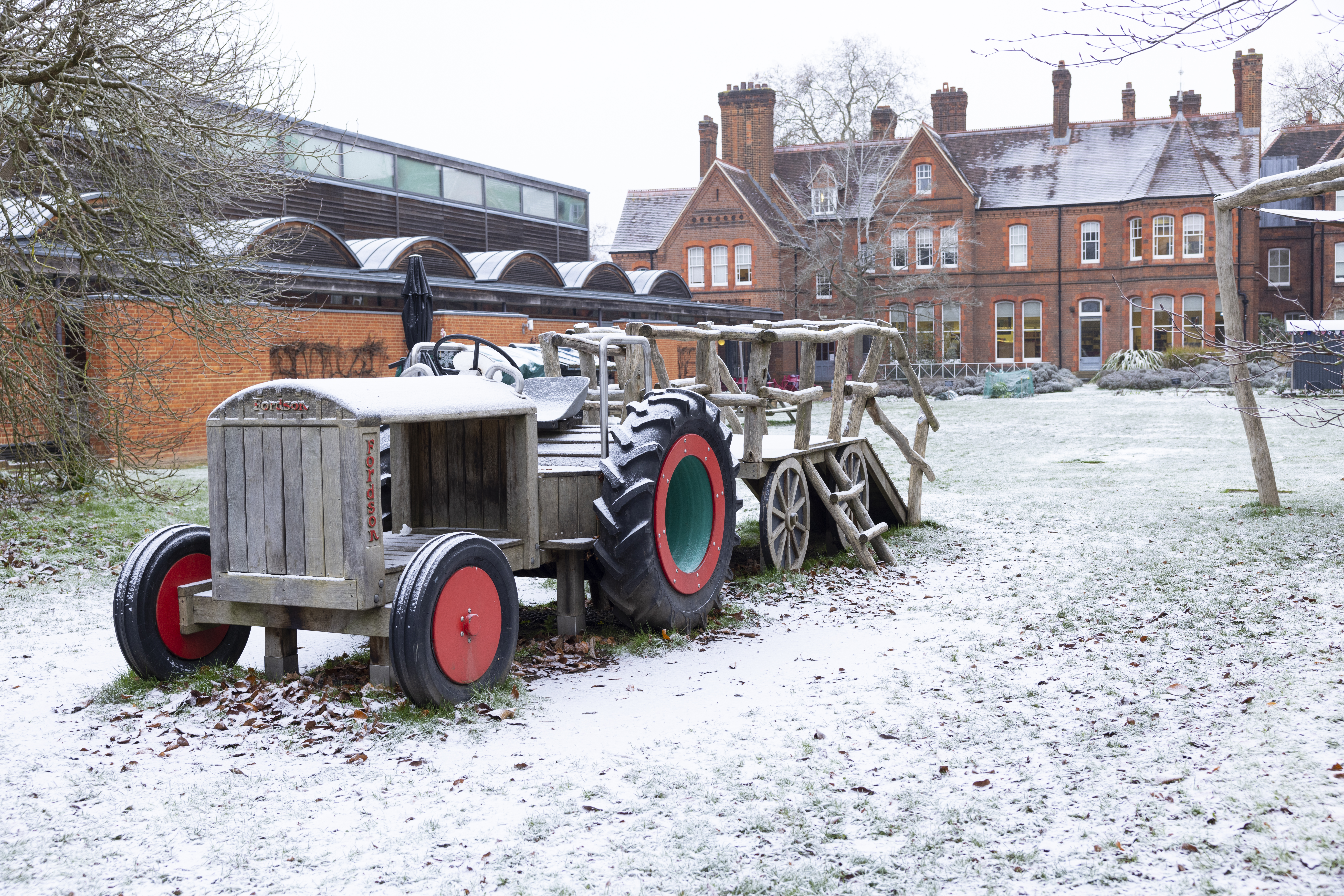 Caring for plants and soil
Healthy soil is vital for a healthy garden. Both in autumn and winter we mulch the garden, which involves covering the soil with a thick layer of compost. This is then pulled into the earth by the worms, which increases the soil's biodiversity and adds extra nutrients for future growth. It's important to let the worms do their work! We make our own mulching materials and next year we are hoping to install water butts, which are a great way of collecting garden rainwater and reducing gardeners' reliance on tap water.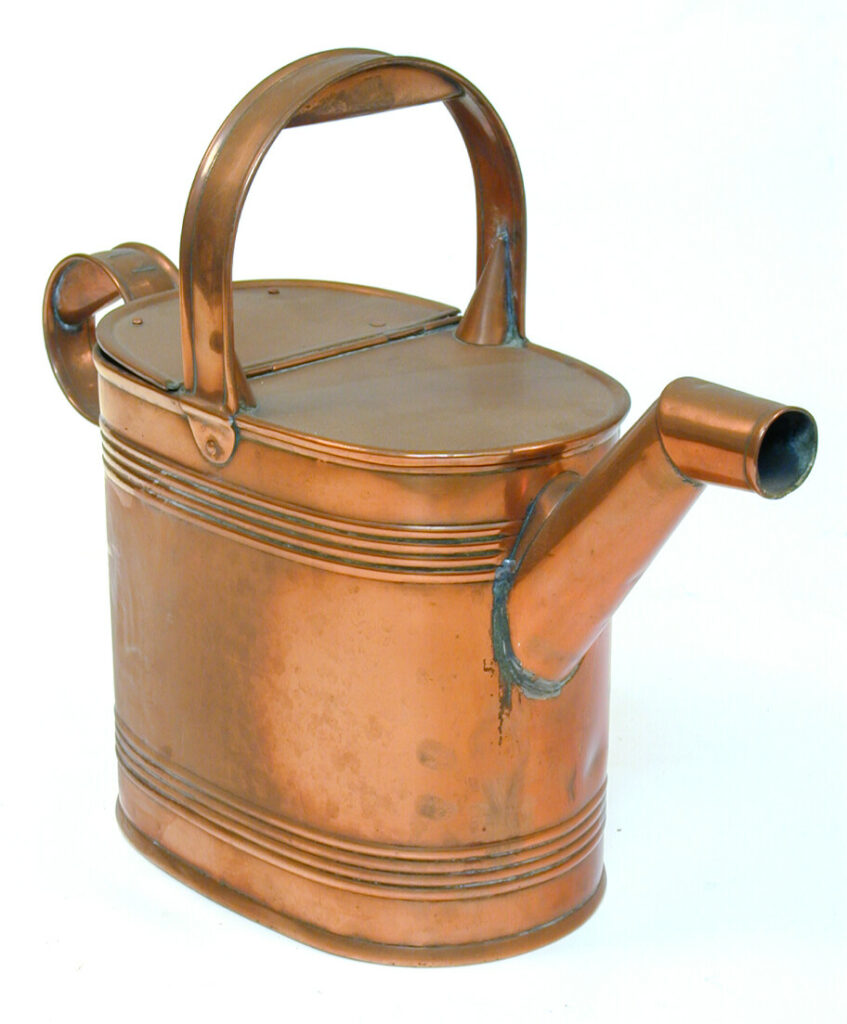 To improve soil health, this year we are practising a 'no dig' approach. The objective is to protect soil structure and avoid compaction, which happens when soil is pressed down too much, causing air pockets to collapse and restricting opportunities for water to enter the earth. Rather than digging and disrupting the soil, we instead add compost to the surface. Our raised beds are great for this, as you don't need to walk on them at all!
We're complementing the mulching with the use of green manure. Now if you haven't heard of this term before, green manure refers to types of fast-growing plants which are grown on bare soil, usually in autumn or winter. When these green plants are then dug into the ground in spring, they will increase the amount of organic matter in the soil and its water-holding capacity for growing future plants. Alongside several different types of plants, we are adding self-sown phacelia to our raised beds for this reason.
At the same time, we're experimenting with different techniques for growing our plants. We are going to trial sowing some hardy annuals in autumn instead of spring so that they have a better developed root system when planted and can survive with less water. It's important to sow at the right time for the plant. For instance, plant salad seeds when cooler in spring or late summer, for instance, to avoid wasting resources by trying to keep things alive or on limited germination.
We are also propagating our own plants rather than buying new ones in. This conserves resources but it also produces plants that tend to be better established, especially when they are from divisions of plants growing in the garden already.
Why not share our packets of seed? The MERL gardeners are collecting, drying and storing the seed from garden plants to sell in the shop. Take a look next time you visit!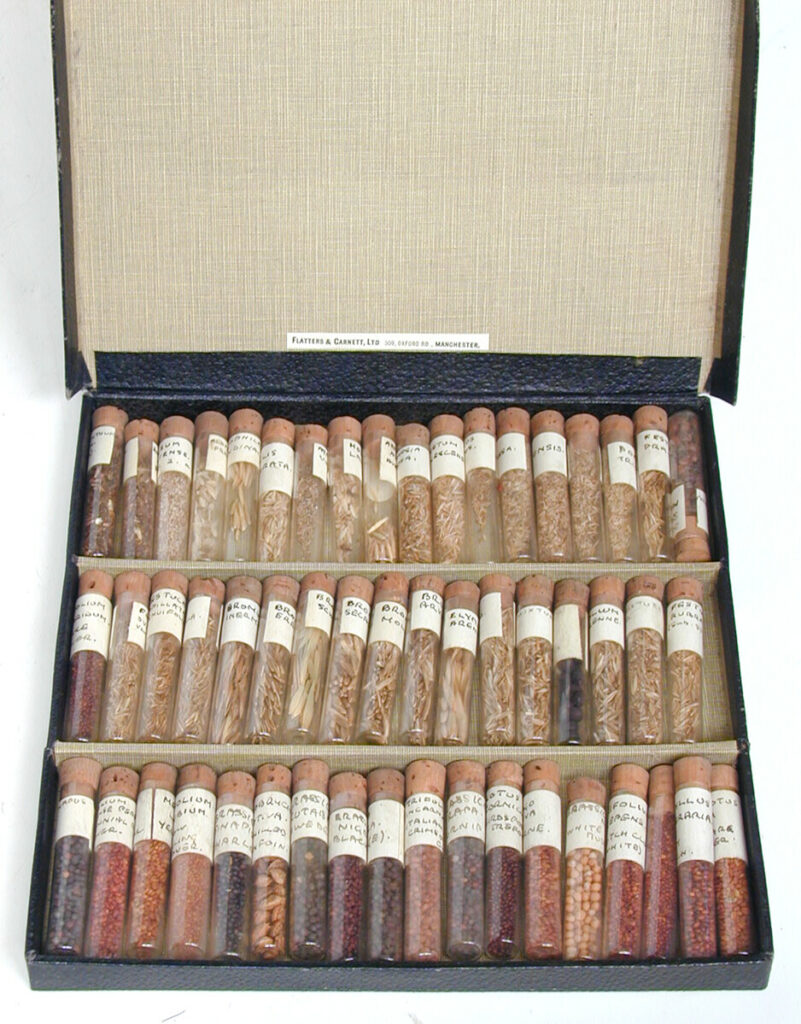 PROTECTING BIODIVERSITY
Gardens are a vital tool for promoting and restoring biodiversity. For this reason, we avoid using any pesticides. We accept there will be losses of some of the plants we try to grow, but ultimately the garden is a space that we share with nature and wildlife. What we gardeners consider 'pests' are food for other animals.
For a garden to thrive, it needs pollinators, and we try to encourage these by growing plants they are attracted to or are good food sources, such as borage and phacelia. We're also adding to our new bee meadow in an evolving way by replacing some overly prolific self-seeded plants with others that are more insect friendly. We will also be repairing and increasing the number of insect hotels and nesting areas. A solitary bee hotel is due to be installed in the coming months as an outcome of the London Road Bee Meadow project. We will also use coppiced materials and compost piles to create natural habitats and undisturbed areas for wildlife.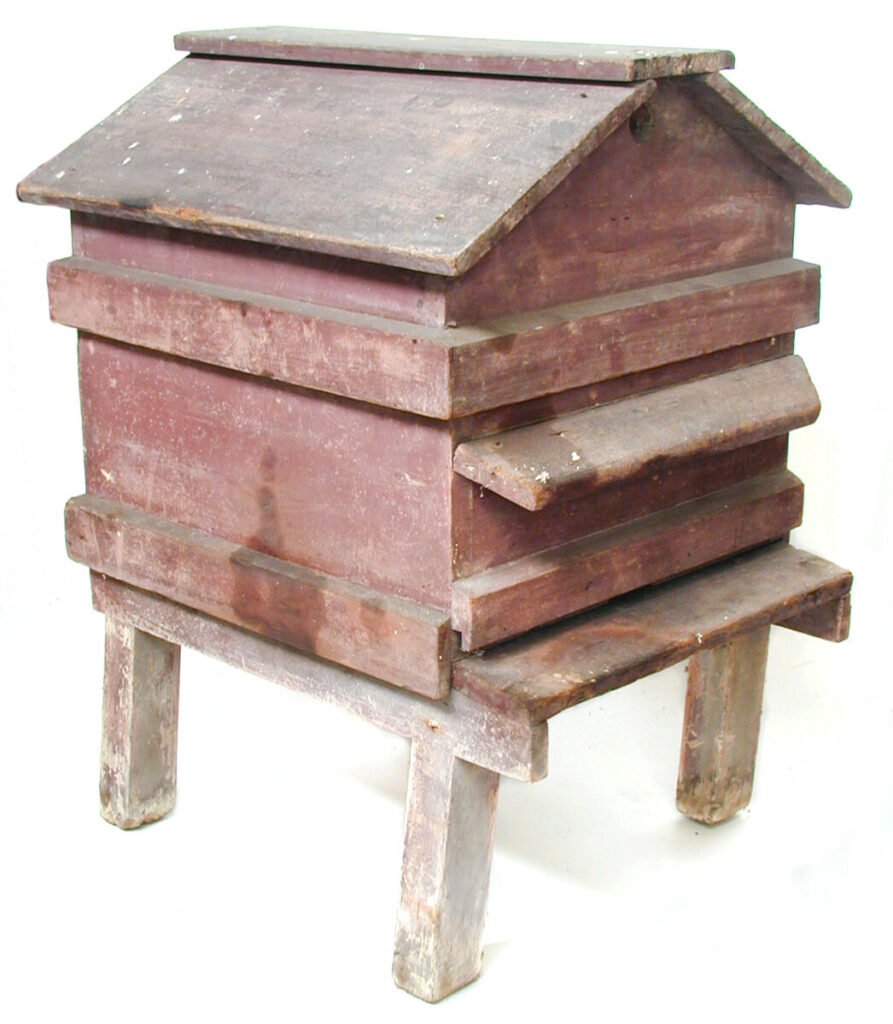 And while the garden is great for nature and wildlife, many people also find that gardening is beneficial for their wellbeing. The physical connection with soil, and the close contact with nature, is grounding and calming, and this is something that is much loved by our gardening volunteers and visitors alike. 'Looking after animals benefits mental and physical health', our volunteer Daisy said, 'and sometimes gives you fresh produce too'!

Share This Post :