Queer Constellations: an interview with Daniel Baker
Two artworks by Daniel Baker feature in The MERL's latest display: Queer Constellations. Learn about Daniel's work and practice.
From the 6th July, two artworks by Daniel Baker, Copse and Canopy, will go on display at The MERL as part of our latest display, Queer Constellations.
Daniel is a Romani Gypsy born in Kent: an artist, curator and theorist, he holds a PhD on the subject of Gypsy aesthetics from the Royal College of Art, London.
We were keen to speak to Daniel about his work as part of Gypsy, Roma and Traveller History Month, with which The MERL has engaged for the first time this year.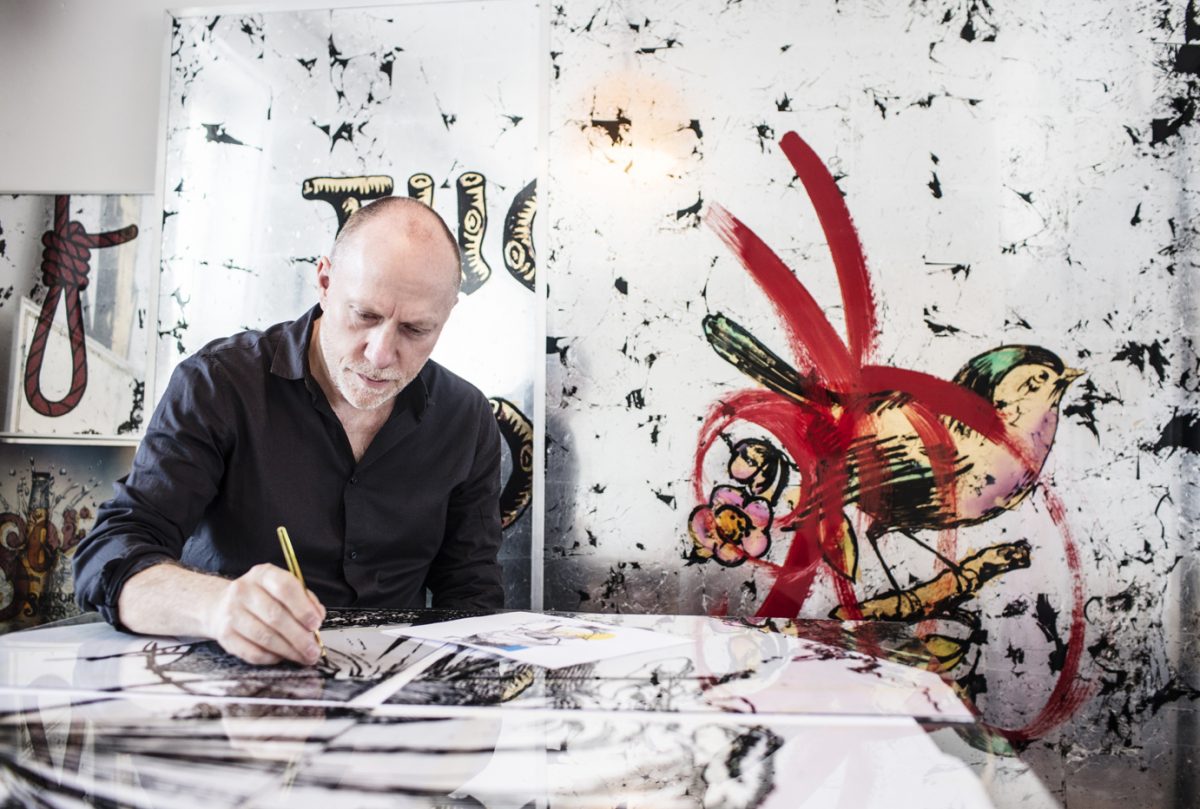 MERL: Daniel, it's great to have your works in The MERL. Can you say a little about how that came about?
Daniel: I'm not sure how the display's curator, Joe Jukes*, came across my work initially but my focus on the position of the Gypsy in mainstream narratives along with my interest in Queer Gypsy lives certainly chimes with the themes of the exhibition. As I occupy both these identity positions, questions regarding their visible representations have continued to play a major role in my work as an artist. My main aim is to examine Gypsy visual culture and reconstitute its components to challenge received understanding. I do this by reconfiguring and amplifying elements of Gypsy visuality to bring forth new meanings which hopefully offer a different insight into Gypsy lives and the issues that we as a community continue to face. The visual arts are an effective way of addressing the absence of the Gypsy within national narratives; an absence which is reflected in our underrepresentation in museums of all kinds across the country. Hopefully things are now beginning to change and exhibitions like this can contribute to that change.
* Joe Jukes is a PhD candidate at Brighton University researching non-sexuality and rurality and has curated Queer Constellations at The MERL. They described their reasons for approaching Daniel for Queer Constellations as follows: 'GRT communities and cultures have a 'queer' presence in the countryside because they are simultaneously excluded from and integral to it. For me, a queer politics doesn't just refer to sexuality and gender but must include the struggles of other marginalised groups. It's about acknowledging that almost anyone can depart from some kind of norm, or refuse societal inequalities, and that this constitutes a queer praxis. So we must act in solidarity!'
Joe approached Daniel on the recommendation of Dr Lucie Fremlová, who is the author of the forthcoming book Queer Roma.
We love the line in your recent blog about how 'the artwork acts as an extension of the artist, who in turn acts as an extension of their community'. Can you say more about how these particular works relate to that?
The role that art plays in the enactment of social agency is a very important consideration for me. The visual and material signals that we align ourselves with have enormous influence on the ways that we are perceived as individuals and as communities. This power to shape influence is something that we all have access to. Artefacts demand a certain kind of attention from us as makers, subjects and audiences. The artwork in effect sits at the centre of a social network where each element of its inspiration, manufacture and dissemination have influence. If we think about artefacts distributing meaning between these three points then it becomes a very potent proposition; a powerful tool for change. This way of thinking can be applied to any kind of object that we focus our attention on, and the gallery/museum setting is made just for this purpose. When we encounter an object in such a setting we are not only engaging with the object itself but the with the maker, the influences upon that maker, their intentions in making the object and also our reactions to it. We are in effect entering into a complex network of communication in which we all have a part to play.
Recurring themes within my work include the demarcations of the Gypsy body in space, and the duality of display and concealment. The works going on display at MERL are founded on these propositions.
Copse is a series of free standing wooden signs that I made from the remnants of broken fences recovered from the aftermath of an eviction at a Travellers' site in the Essex countryside. The wooden fencing, once used to mark the area around individual caravans, has been reformulated to signal wider questions of segregation and restrictions to mobility. The five signs that comprise Copse in the upcoming show read "No Travellers", "No Access", "No Entry", "Keep Out" and "Private". These assorted statements address questions of mobility in the countryside and across the rural landscape. This work follows on from my earlier ornamental mirrored signs which focus the policing of buildings and public establishments and were intended a response to the "No Travellers" signs which I had seen in public houses. These signs were often crudely made and easily disposed of and my response was to produce a series of "No Travellers" signs which, through their ornamentality contrasted the grubbiness of these artefacts. By monumentalising such sentiments these ornamental mirrored signs draw the viewer in with their shiny embellishment (echoing pub décor and also the often opulent decoration of the Romani home) only to then repel through their prejudicial statements.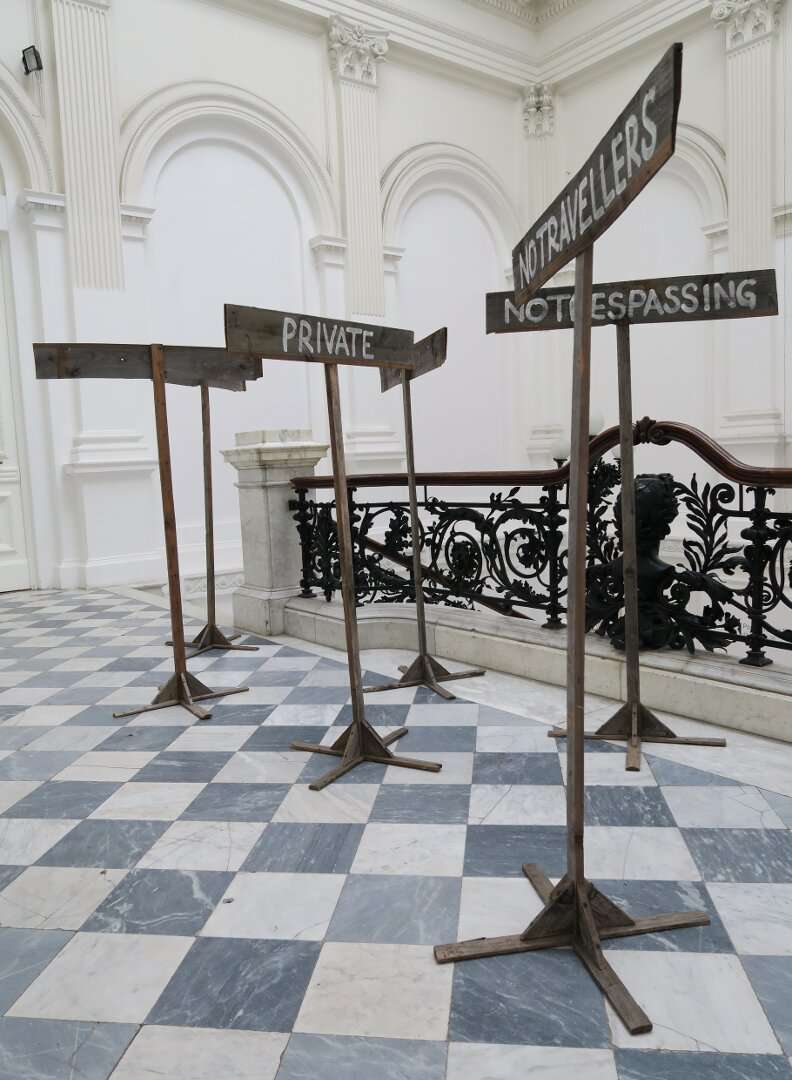 Similarly paradoxical mechanisms are at play in Canopy; a large expanse of camouflage netting gilded with silver and gold measuring six metres by six metres. This is a very versatile piece which can be displayed and used in many different ways; as ground cover, as a tent and as a curtain or wall hanging. The idea of combining function and ornament is central to Gypsy visual culture and this is something that I look to reproduce as well as subvert within my work. In this case Canopy turns the notion of blending into the landscape on its head by rendering the camouflage mechanism of the object redundant through its shiny gilded surface. Used as a tent Canopy does not provide much protection from the elements but instead offers a different kind of shelter, that of diverting the attention of the viewer from what lay beneath the reflective surface. By incorporating elements of the Gypsy aesthetic, in this case shininess and intricate patterning, Canopy manipulates our gaze and our expectation by using display to conceal.
You've written recently about the potential for museums and archives, especially in the digital realm, for engagement with GRT communities and the issues that they face. What role do you think museums should play?
The portrayal of Gypsy, Roma and Traveller lives within national narratives is on the whole pretty negative. This is mainly down to the role that the media and government legislation has played in perpetuating the demonisation of our communities. There was a period when the Gypsy was held in high regard and our culture seen as a marker of progressive creativity. The avant-garde of the nineteenth century copied Romani life and style in a stand against convention to invoke a way of life suffused with creative energy and resistance. As the original Bohemians, Gypsies have personified a creative approach to life that we know to have greatly influenced the forward thinkers of the past. A reminder of the concept of bohemianism is relevant today because it gives us a framework for articulating and quantifying the value of Romani culture and therefore the value of its people. It also gives a starting point for museums to generate a more nuanced account of Gypsy lives and our histories which currently remain all but absent. Museums have an important role to play not only in offering Gypsies space in which to be fairly and accurately portrayed, but also to offer a counter-narrative to increase the possibilities for emancipation and equality. At the same time this would encourage a sense of participation and belonging.
At The MERL we seek a broad understanding of our rural past. Do you have any reflections on how GRT community histories have been linked (or not linked) to those histories?
The Gypsy has been part of the English landscape for over 500 years and during that time have been embedded within rural life through the development of niche economies and farm labour. The image of the Gypsy has been a potent and ever present symbol of transgression and mysticism throughout this period yet any formalised account of our lives and our influence has remained firmly outside of recorded histories and national narratives; a situation which has resulted in a blind spot when it comes to museum collections of all kinds. I see that MERL are starting to expand their archive to include Gypsy, Roma and Traveller subject matter and this is very welcome. There are many ways in which these links can be strengthened not least through the many representations of Romani social artistic activity. Art and life have long been strongly linked within Romani culture, with artistic practice being too embedded within the broader social, political and cultural landscape to stand as a separate entity. Many Gypsy artefacts embody elements of the Gypsy aesthetic in their portrayals of wildlife, freedom and the countryside. These include functional objects such as tools, toys and wagons, rather than more usual art objects such as paintings, drawings or sculptures. Painting and carving are shown instead to ornament functional objects with patterns and motifs that transform them into reflections of social narrative. This can be seen at its height in the Gypsy wagon or vardo. I think there is a great deal of scope to develop The MERL collection in relation to the GRT presence within English rural lives and to build on their emerging archive of materials.
What are your hopes for the future? What would you like to see happen next?
Much more can be done to showcase Gypsy histories and cultural worth through the increase in uptake of objects which reflect our participation as well as our influence upon society. More inclusion in national narratives and museums across the board can only benefit us all by promoting knowledge and understanding across groups and thereby tackling prejudice at its roots. Moves are gathering pace on an international level to elevate the profile of GRT communities and our contribution to society. In relation to this I have written about the possibility for a GRT MetaMuseum which would link all existing collections of GRT artefacts from around to world to produce one extensive database with the possibility of visiting the multiple museum sites enlisted in the project. The inventory itself will be a starting point but meanwhile it would be good to have as many institutions as possible making space for Gypsy artefacts within their collections. This would not only add value to their archive but also enhance their profile by promoting inclusion at a time when notions of belonging are becoming more important than ever.
Our enormous thanks to Daniel for speaking with us about his work. Queer Constellations accompanies The Stars are Brighter Here, a promenade play taking place across The MERL galleries and garden, interpreting oral testimony to share stories of queer rural experience. Find out more about Queer Constellations, guest-curated by Joe Jukes, and how you can visit the display in person.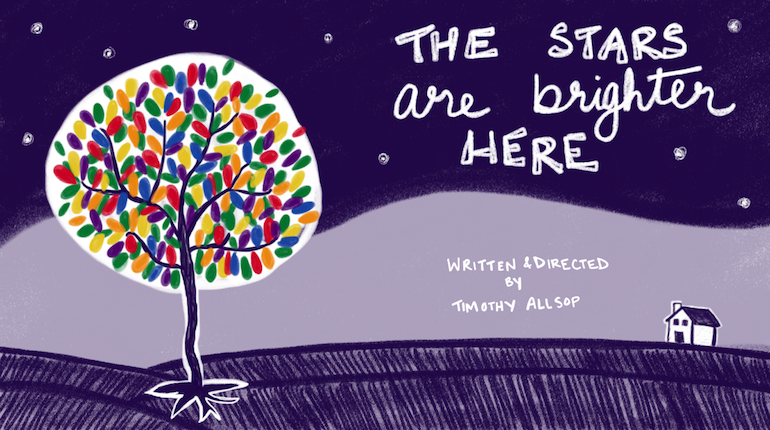 Alternatively, learn more about The MERL's work for Gypsy, Roma and Traveller History Month in our blog, online exhibition, work with schools, and social media.
Share This Post :