51 Voices: A growing understanding
Discover the four newest Voices to arrive in our anniversary exhibition, 51 Voices.
This January, The MERL embarked on 51 Voices, a new year-long project celebrating the museum's seventieth anniversary in 2021. Throughout the year, we will be working with a range of writers, artists and different communities to give contemporary voice to fifty-one objects and archives in The MERL collection connected in myriad ways to our founding year. In this sixth monthly roundup of our 51 Voices work, join us as we reflect on four of the fifty-one objects which were given Voice in June (now live on the exhibition page) and explore how they are resonant in our lives and changing world today.
51 Voices: June
As we reached midsummer, crossing the mid-point in both our anniversary year and our number of objects, the four Voices shared connect with the passing on of knowledge (and the deepening of our understanding) about the past and the countryside to young children right through to life-long learners.
This is perhaps to be expected for a museum, especially one established by an academic institution, the University of Reading, in which we are an essential part of teaching, learning and research. But through delving into this month's Voices, more is revealed about other aspects of the University of Reading's Museums and Special Collections Services (as The MERL's wider department is not-so-snappily called).
The importance of volunteering across the University of Reading's museums and collections service is highlighted by Object 22, Sister Lavinia. Over the last year, an impressive and largely remote 2,500+ hours have been clocked by The MERL's incredible team of volunteers. This Voice, published during National Volunteers Week, is from our wonderful and longstanding volunteer, Kaye Gough, and shares a journey of discovery. In 1951, a private collection amassed by the extraordinary and little-known Lavinia Smith came to form one of the key founding gifts of The MERL. Kaye has been exploring this history for several years and introduces us to some of the fascinating things she has found. This includes finding out about Smith's core purpose in gathering together this collection of over 400 objects, as well as about the bequest for a scholarship in Lavinia's name made to St Hugh's College, Oxford by close friend and confidant Dorothy Rippon.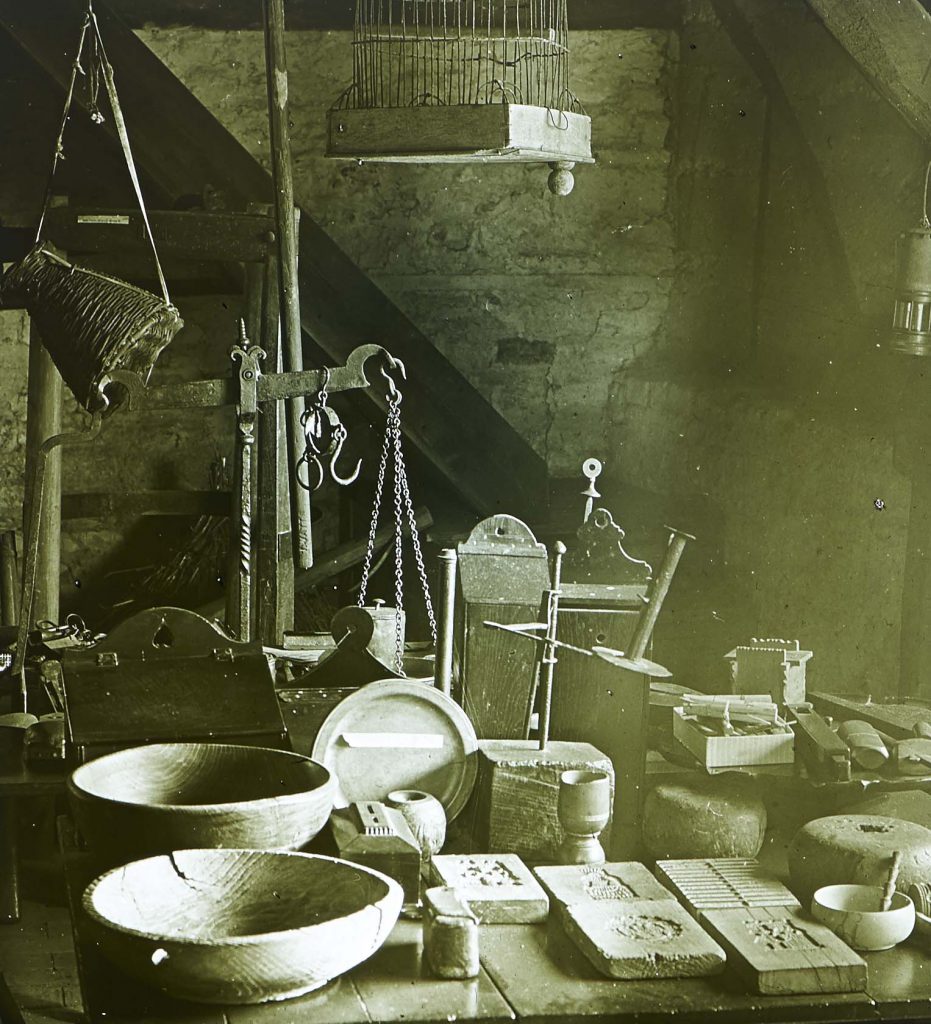 The MERL's small but significant Learning and Engagement team are central to sharing our collections with our audiences. And from spring 2020-2021, the team facilitated formal and informal sessions doing precisely that with nearly 6,000 participants of all ages. The team design and deliver work with schools and community groups including educational resources which include Object 23, Ration Book and its owner Barbara Wood's wartime experiences.
This ration book dates to the early 1950s and belonged to Wood, a vegetarian and onetime child evacuee. The object is Voiced by Professor Julie A. Lovegrove (Director) and Dr Rosalind Fallaize (Research Fellow) of the Hugh Sinclair Unit of Human Nutrition, University of Reading, who share their reflections on wartime and post-war rationing, mid-century food survey work, and contemporary work in nutritional science.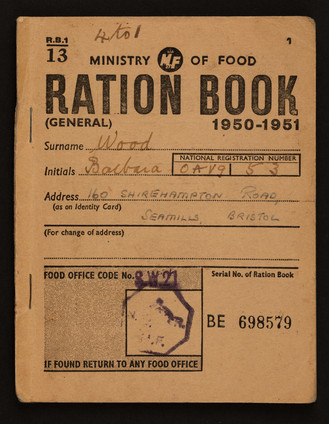 Object 24, Great Inventions
is a children's book published by Max Parrish in 1951, from the
University Special Collections library
who hold collections relating to the British book industry; a valuable resource for the study of all aspects of book production and printing from the earliest days of print to contemporary book jacket design. As a whole, these form the Archive of British Printing and Publishing, which is officially Designated by Arts Council England as an outstanding collection.
Professor Sue Walker gives Voice to this object and its striking Isotype visual approaches which set out to help children understand the origins of inventions including agricultural and rural technologies
. Here she pays reference to another of the University's extraordinary and important collections, in the Department of Typography and Graphic Communications.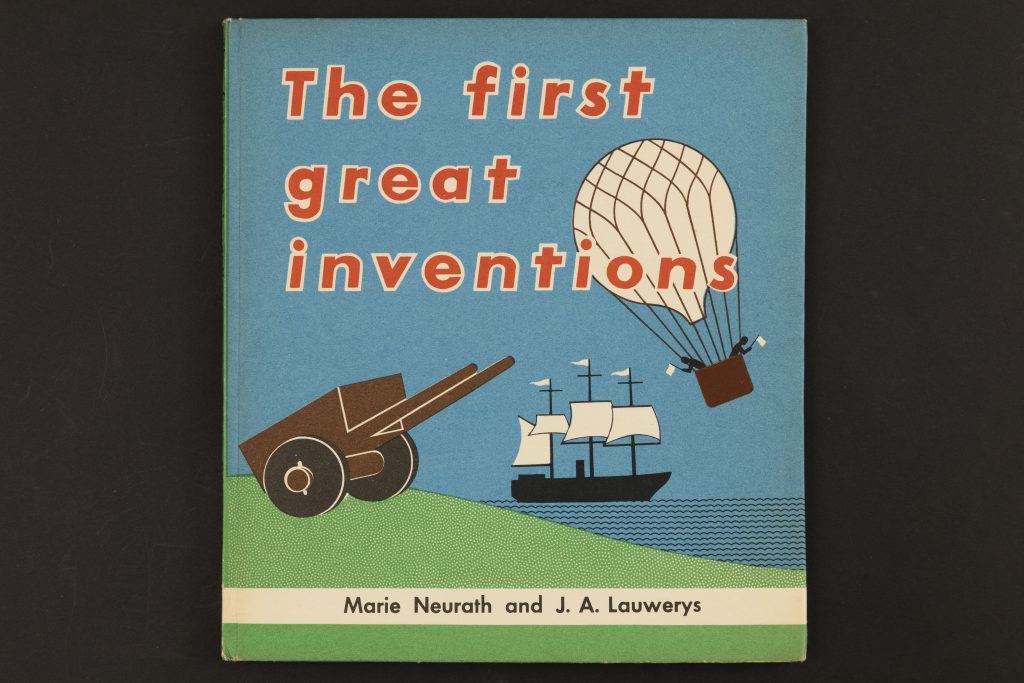 Guardians of ancient landscapes, the ten National Parks in England, state their objectives as 'conserving and enhancing the natural beauty, wildlife and cultural heritage of the park area and promoting opportunities for the understanding and enjoyment by the public of each park's special qualities'. We gain understanding and enjoyment through Landscape Architect Mark Loxton's response to Object 25, National Parks. This booklet from The MERL's collection is a reason to explore the early history of National Parks. The small volume was published in 1950 on the eve of the establishment of the first National Parks – and The MERL – the following year in 1951. Through a combination of striking wood cut images of rural scenes and detailed text, it tells the story of hard-fought rights for landscape protection and countryside access, the prevention of the enclosure of common land, and the extraordinary establishment of protected national landscapes. Mark has written this response in connection with his role as one of the Friends of the Landscape Archive at Reading (FOLAR), a lively Friends group dedicated to raising the profile and use of the Landscape Institute archive and library housed at the University of Reading's Museums and Special Collections Services.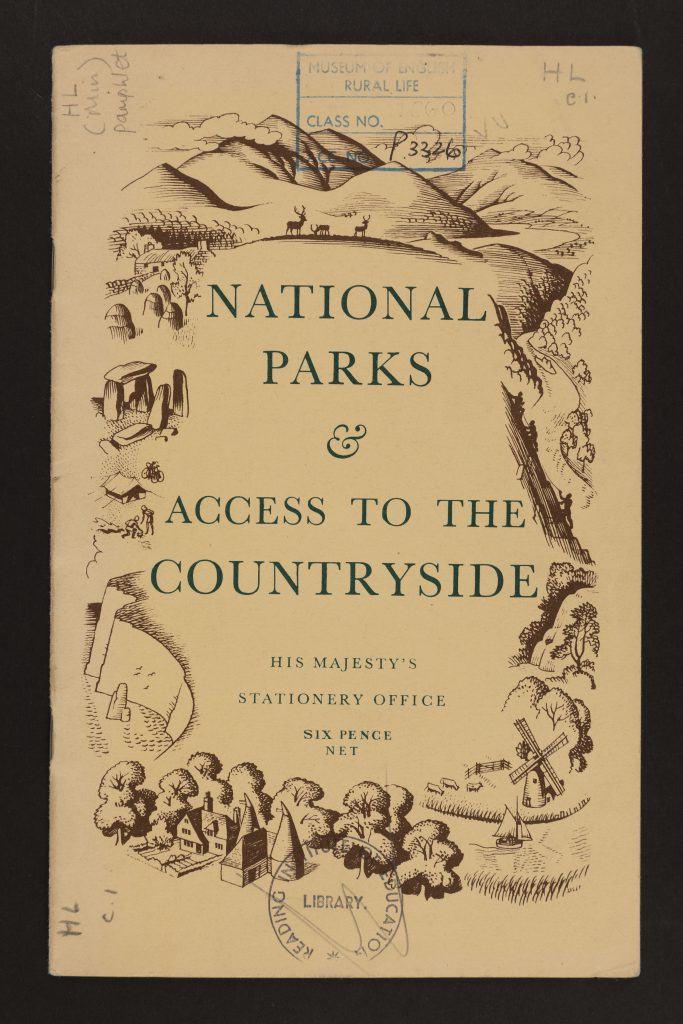 As well as adding our usual monthly entries, we've also been busy enriching other items posted during the first half of the year. Longstanding volunteer Jeremy Jones shared a swing riots ballad with us during volunteer week, which seemed an appropriate addition to entry number 1, the model thresher. Ollie Douglas wrote a piece about straw craft that, with the kind permission of Selvedge Magazine, we've been able to share more widely as it connects broadly to item 5, the Lion and Unicorn. We were able to add a wonderful creative response to the entry for Death to pests poster, item 14, this time from Maisy Inston who worked closely with pupils from Reading Girls School. View all these and more at the 51 Voices online exhibition.
Finally, our project was also featured in Farmers Weekly magazine – rather fitting since we highlighted a 1951 issue as entry 20!
With thanks to Arts Council England and the Government's Culture Recovery Fund – and our volunteers and colleagues across University of Reading's Museums and Special Collections Services – for making all this possible.
Share This Post :