People and Places: why The MERL is taking part in Gypsy, Roma and Traveller History Month
Throughout June, The MERL is celebrating Gypsy, Roma and Traveller History Month. Running since 2008, this month celebrates 'the remarkable and immense contributions Gypsy, Roma and Traveller individuals and communities bring to wider society'. Its aim is to help tackle prejudice, challenge myths and amplify the voices of Gypsies, Roma and Travellers.
To some readers, it will be obvious why The MERL is involved in GRT History Month, and we agree it is long overdue. As we begin this work, we want to introduce ourselves properly, and outline the reasons for us taking part.
The history of our collections
The MERL explores the history of the English countryside, but we recognise that until fairly recently, our emphasis has tended to be more on tools, vehicles and machinery, rather than on people. This is because, in the 1950s, our collection first grew at a time when many traditional ways of working the land were ending. The museum set out to save horse-drawn ploughs and wagons, and the hand-tools of farmers and rural craftspeople.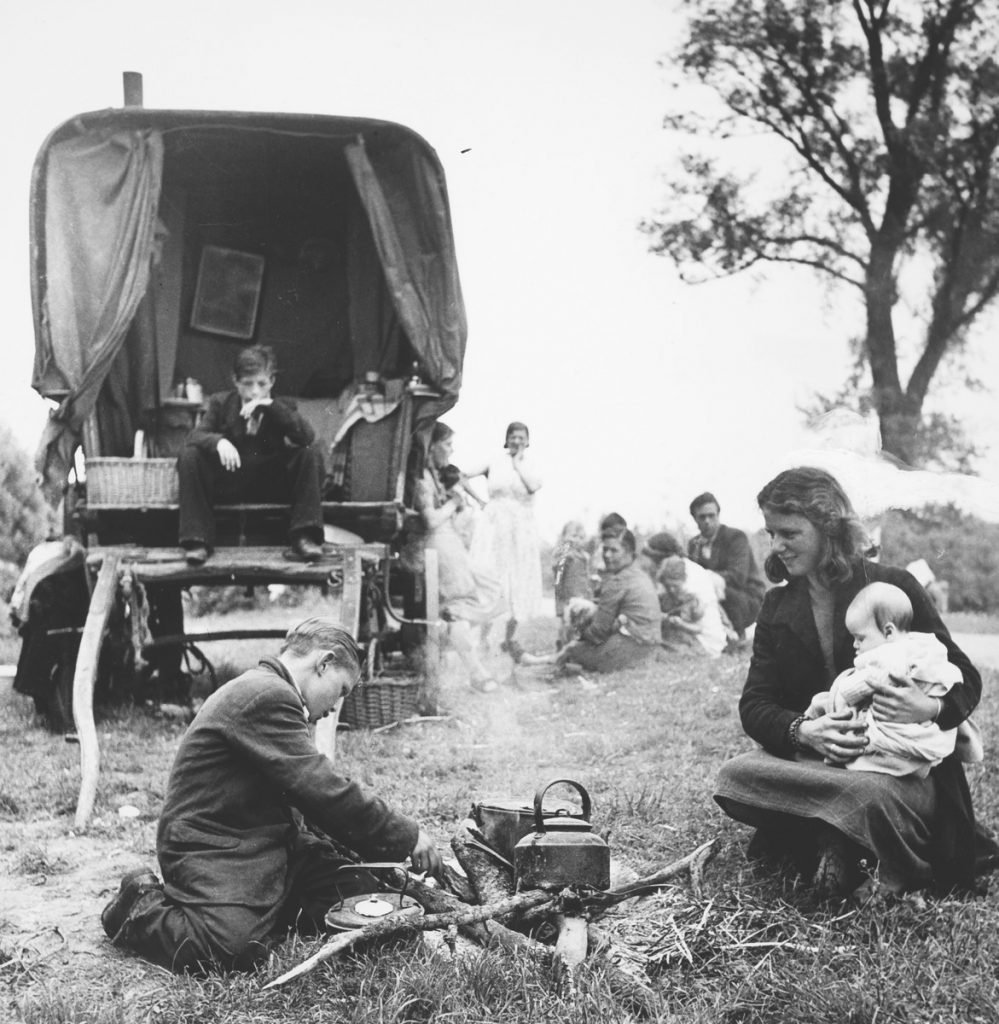 By the time we redisplayed the galleries in 2016, we were ready to move in a different direction. One of the explicit aims of the project (called 'Our Country Lives') was to bring people into the story. And so, in the gallery entitled 'Making Rural England', we introduced the contribution of Gypsy, Roma and Traveller people, and one person in particular: George Bramwell Evens, known as 'Romany'.
George Bramwell Evens: 'Romany'
In the 1930s, the BBC ran a weekly Children's Hour radio programme called 'Out with Romany'. Each episode saw Romany, accompanied by Comma the horse, the spaniel Raq and young friends take an outing into the countryside, talking about plants and animals as they encountered them.
George Bramwell Evens had Gypsy heritage, and his belief that the Gypsy community had a strong connection with the countryside inspired his work on the series. Though they were recorded in a studio, the episodes described his travels in his own caravan – known in Romani as a 'vardo'. They were broadcast live, and only one recording is known to have survived.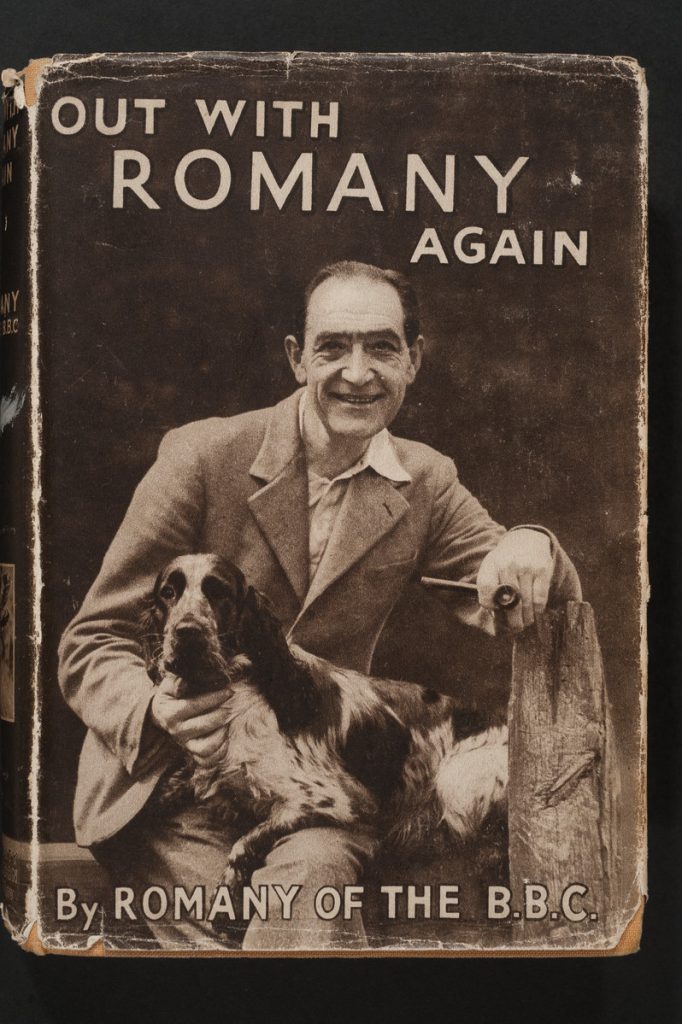 Romany wrote ten books between 1929 and 1944 and regular articles for newspapers. His ten books were: A Romany in the Fields; A Romany and Raq; A Romany in the Country; A Romany on the Trail; Out with Romany; Out with Romany Again; Out with Romany Once More; Out with Romany By the Sea; Out with Romany by Meadow and Stream; and Out with Romany by Moor and Dale. Most of what he wrote about was based on walking in the countryside and coming across wildlife. You can still get hold of most of these in the second-hand book market, and some people like to collect them. As well as writing, he would make very fast drawings, known as 'lightning sketches'. He also gave lectures to the public and would make sketches during these as well.
Romany was so famous and well-loved that there is a society dedicated to his memory. Their website contains a wealth of information about Romany, his life and his work, including a lovely description of his caravan. It also remembers a faithful dog – not his long-time companion Raq, but a lurcher (a cross-breed of a greyhound and terrier) named Boz. Romany's vardo is now in the collections of Bradford Industrial Museum; you can see it in this visitor photo.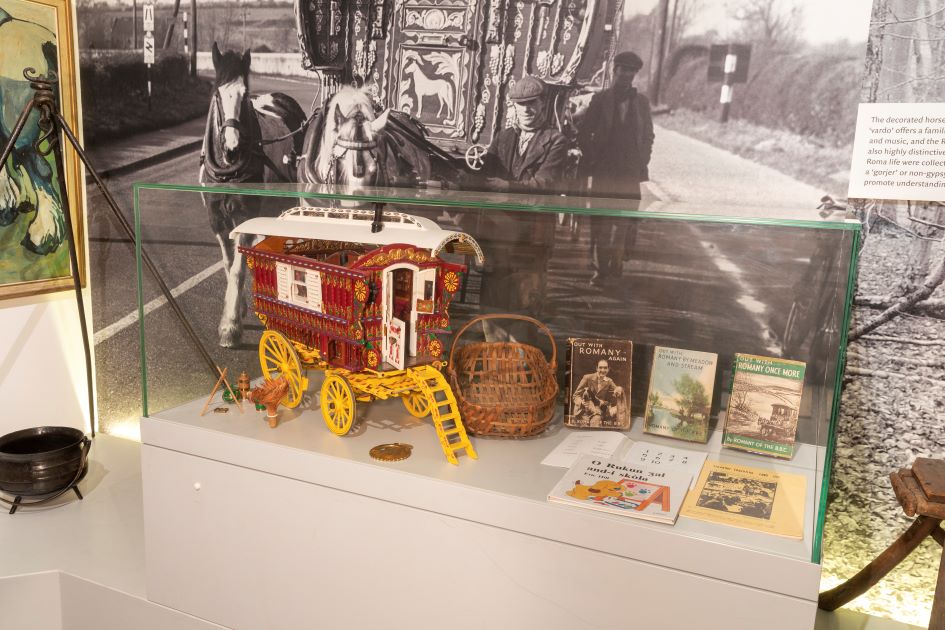 Building Connections
Bringing Romany's story to The MERL galleries in 2016, along with other items from the Robert Dawson Romany Collection, felt like a positive step, but we knew this could only be the start of our engagement with GRT cultures and heritage. Tony Butler, reviewing the new galleries for the Museums Journal in 2017 agreed, noting that the display had 'few if any objects relating to the contemporary experience of a community whose culture has been changed irrevocably by mechanisation, patterns of seasonal labour and government'. He also noted that there was 'hardly any mention of the experiences of immigrant rural workers'.
But like any busy museum, we needed some time space to respond to this and to other visitor feedback about the new galleries. This came together in the Building Connections project, funded by Arts Council England's Designation Fund, which will put these reflections into action. The project recognises that visitors are keen to learn more of the details about the objects and archives on display, and the fascinating stories behind them, and that we could only highlight a fraction of them in the new displays. As part of this, we have been developing relevant and engaging content, both in the galleries and online. In the words of Isabel Hughes, the museum's Head of Curatorial and Public Engagement, 'This is absolutely what museums need to be about'.
One of the key themes for the project is migration in its broadest sense, and our engagement with GRT heritage and cultures forms a leading part of this. We recognise that although Romany Gypsies have been in Britain since Tudor times, they have never been the only people 'on the move' in the countryside. In her history of the community, Janet Keet-Black speaks about those driven by poverty and the search for work; soldiers left to find their way home upon returning from wars; pedlars of goods; people who had lost houses, or servants who had been dismissed; traders and entertainers following the network of fairs; and, as the canal network developed, families who lived and worked on boats. Today, the term 'migrant work' suggests someone crossing national boundaries seeking employment, but people still move around Britain for a variety of reasons.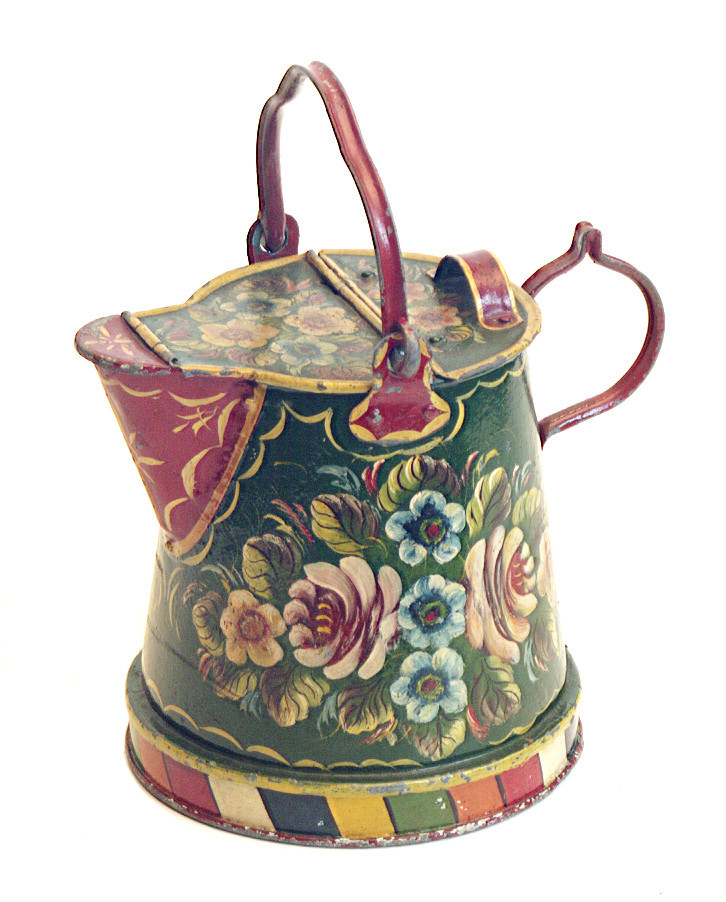 Among this complex network of people criss-crossing the English countryside over the centuries, Gypsies have a unique place. Although, as Keet-Black observes: 'the similarities in lifestyle and occupations of the different groups have blurred the distinction for the casual observer, resulting in a misconception that all Travellers are Gypsies'. Officially recognised as a distinct ethnic group since 1976, some of the (estimated) over 100,000 Gypsies and Roma move regularly around the country but many live in more settled accommodation. So, just as not all travellers were (or are) Gypsies, not all Gypsies are travelling.
Robert Dawson: his collection and legacy
Much of the inspiration for our engagement with GRT heritage comes from Robert Dawson, the founder of our largest collection (the Dawson Collection), and the work of the society that brought it to the museum nearly 20 years ago.
Dawson has spent over sixty years researching and writing about Britain's traditional travelling communities, writing books about their history, language, traditions, and culture. A former headmaster, he also wrote educational books like Counting 1 to 10 in English, Romani, German, French (1998) (D BD 8/24) which is on display at The MERL.
The Dawson Collection includes research and writings by Dawson, press cuttings, teaching packs, publications including reports and academic papers, sheet music, illustrative material including photographs, drawings, posters, postcards and cigarette cards and plans of caravans. The collection was deposited at The MERL thanks to the generosity of the Romany and Traveller Family History Society. Their website is a great place to start finding out about your own roots.
Our next steps
And so we come to The MERL in 2021, as we begin making greater space for the rich and diverse histories of Gypsy, Roma and Traveller people. As pointed out by the organisers of GRTHM, Friends, Families and Travellers, this is largely absent from classrooms, books and museums.
Our work with existing GRT education specialists in West Berkshire and Slough begins with a pilot schools project this summer. This will be followed from the autumn and throughout the next academic year with a pilot community consultation and intergenerational programme.
West Berkshire Council's GRT Pupils Support Officer, Joanna Hassan, welcomed the collaboration:
It has been inspiring to work in collaboration with The MERL and to find out more about the fascinating collections held at the museum. The children will be encouraged to explore different aspects of migration and travel by referring to objects of interest from a private GRT collection, held at MERL. There is huge value for all pupils in exploring historical and cultural aspects of migration and this gives GRT pupils the opportunity to share their own rich cultural heritage. Having real objects from the museum brings the subject to life and makes for exciting learning opportunities.
We look forward to sharing more about this towards the end of the month, including a selection of students' responses.
As we move forward, we want the voices of the community to be heard, and not just voices from the past like Romany. As wonderful as his contribution was and continues to be, these voices will form the future of our collecting, interpretation, public programme and learning activities.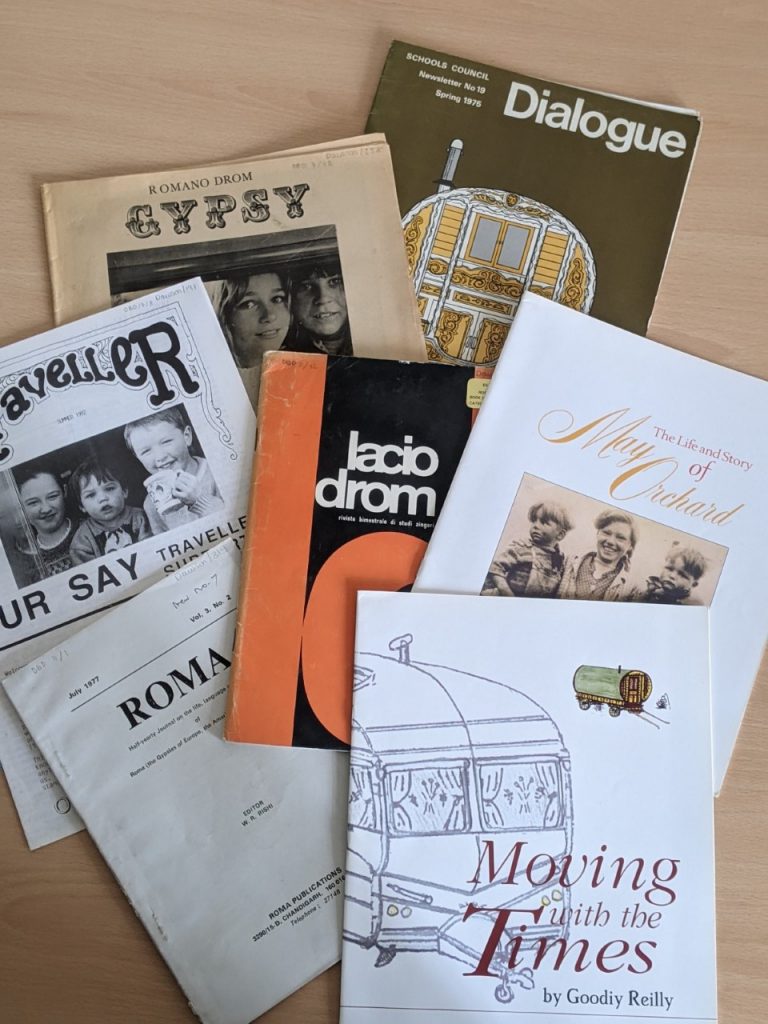 At this stage, we will leave the last word to Robert Dawson. Though not from a travelling community himself, he has done a huge amount of work in educating about GRT history, recording the culture and fighting prejudice. Dawson says: 'In my experience, Traveller has become a dirty word but Travellers are, very largely, good, decent and honourable people. I find them friendly, interesting and hospitable'.
In the month ahead, we hope you will join us in making space to learn about the lives, histories and communities of GRT people, past and present.
---
Further reading – web resources:
Friends, Families and Travellers. Participation packs: Gypsy, Roma and Traveller History Month 1-30 June 2021
Robert Dawson's website: https://www.robertdawson.co.uk/
The Romany Society: http://romanysociety.org.uk
Romany and Traveller Family History Society: http://rtfhs.org.uk/
Further reading – books:
Gypsies of Britain by Janet Keet-Black (Oxford: Shire Pub., 2014)
The stopping places: a journey through Gypsy Britain by Damian Le Bas (London: Vintage Digital, 2018)
Share This Post :