'Muscle Memory: the story of a pair of clogs' by Hannah James

For the 2018 MERL Annual Lecture we presented 'Muscle Memory', a world-premiere performance from award-winning accordionist, singer and clog dancer Hannah James, developed in response to the collections at The MERL and the traditions that have helped shaped them.
One of the key figures in the revival of English percussive dance, Hannah's musicianship takes her far beyond the tradition and has taken her around the world. Hannah will be performing in a pair of specially commissioned clogs made for her by Geraint Parfitt, one of only a handful of traditional clog makers in the UK.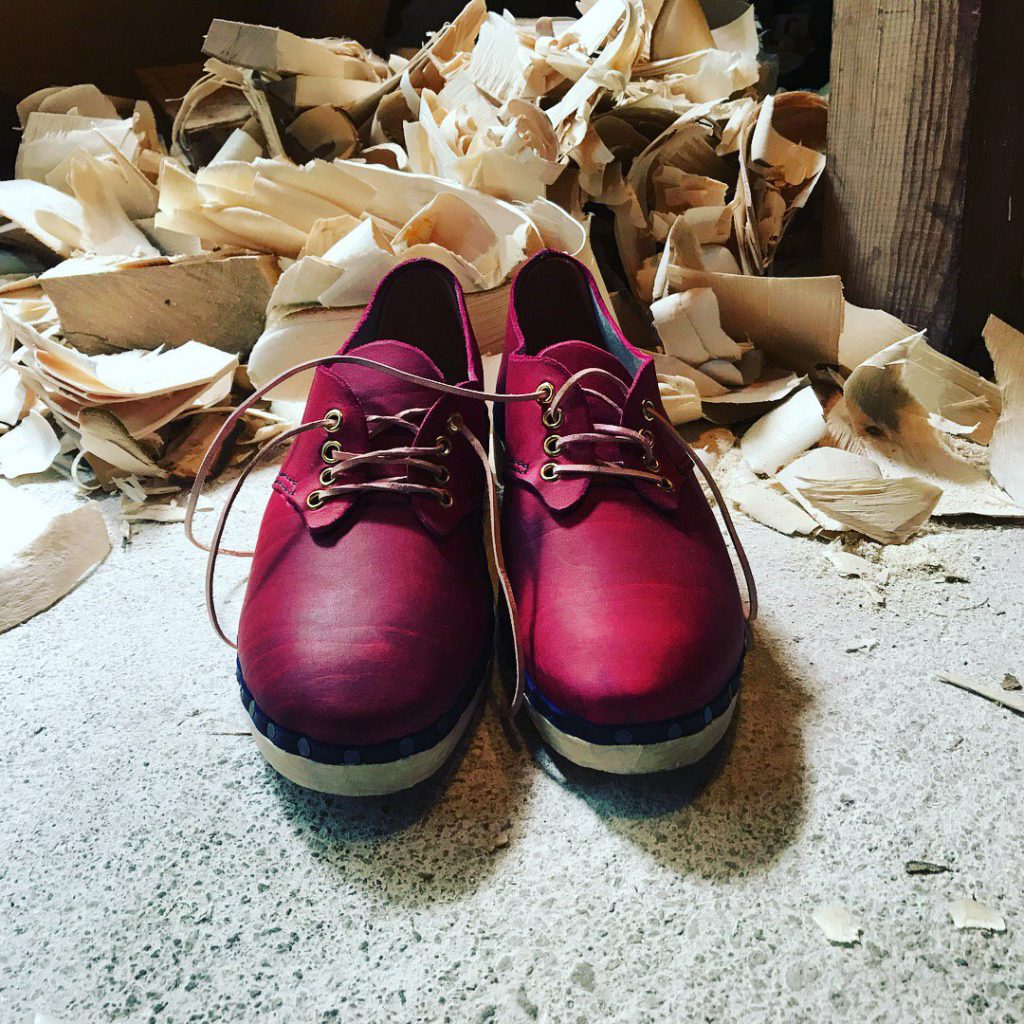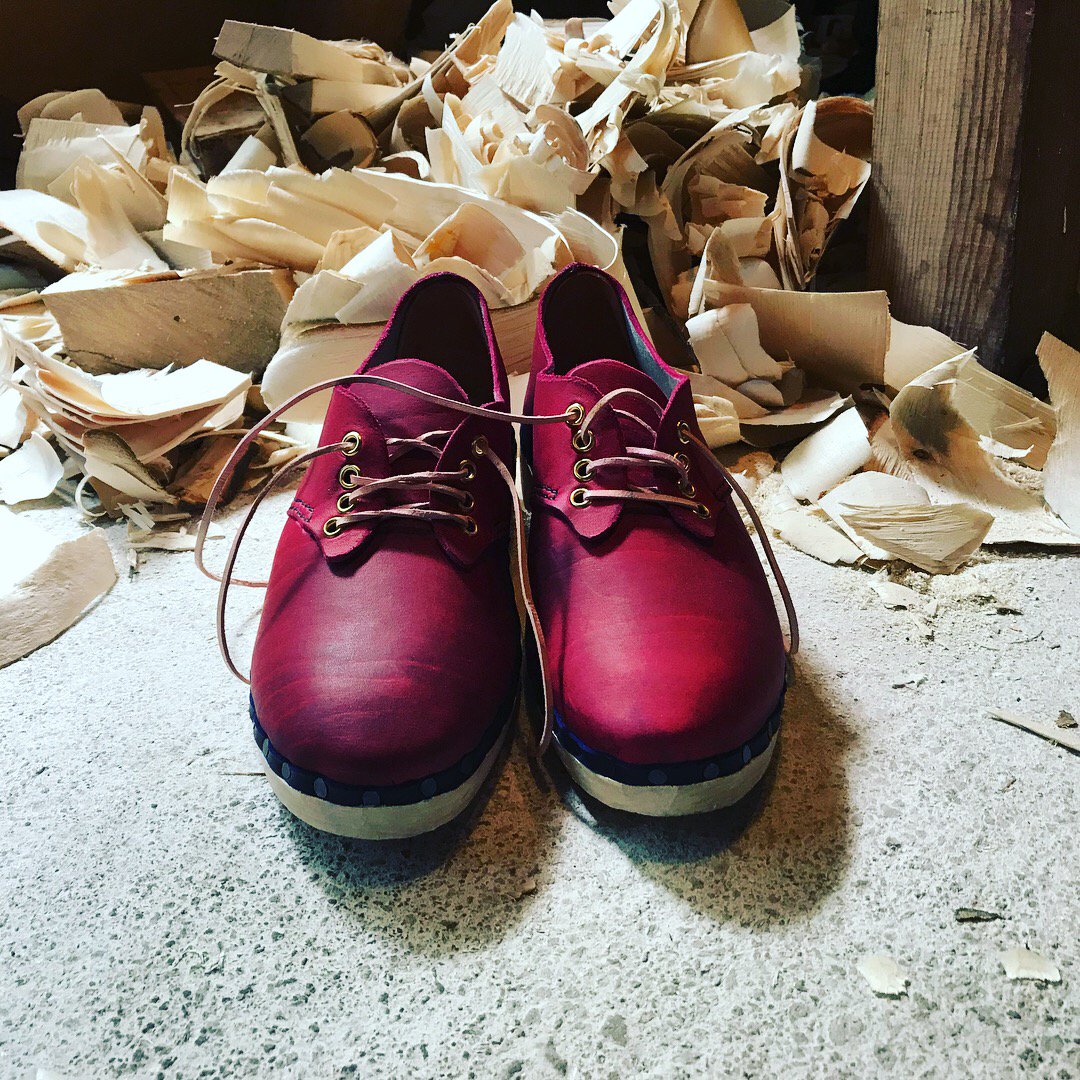 We commissioned the clogs as part of the Museum of the Intangible project. For this project, we invited makers, writers and practitioners to produce a range of creative responses to the MERL's collections as a way of exploring some of the intangible cultural heritage connected with them. This particular commission combined two aspects of intangible heritage – traditional craft skills and performing arts – in the form of clog making and clog dancing. You can read more about the commission in a recent blog. Following the performance, Hannah will use the clogs in performances and after some time in the real world, they will be accessioned into the MERL collections, with an amazing story to tell.
Hannah wrote about the commission on her own blog:
"I was delighted to be asked to create this piece for The MERL but I didn't realise how deeply personal this project would become to me until I started working on it. Meeting Geraint and seeing how much he lives his craft, as I do, has made the whole process very special. I hope that the piece can communicate the strong connection that we both have to our work, and the importance of keeping crafts and skills alive."
Watch Hannah talking about his skills:
"I wanted to create a piece which highlights how crafts and skills exist in living bodies; our bodies literally grow into them. We develop particular muscles, calluses and strange dents in our hands and feet through practising them. These are things that can't be passed on through a book or a video, or an exhibition, they have to be acquired slowly, under the watchful eye of a master, be passed from one living body to another and I fear that, in this modern world, the importance of both human contact and this slow acquisition of skills is being forgotten."
"Muscle Memory is the story of a pair of clogs, and the lives that brought them into being, lived in them, and left their imprints inside them."
Watch 'Muscle Memory' below:
This performance certainly highlighted how museum objects interact with skills and traditions, but it also did something that only an artistic response can manage: it introduced emotion. A profound tragedy ran through Hannah's performance: the clogs were not just dead objects but ones that had been murdered. But rather than this being an angry rant against the loss of traditional skills, there was also a joy in the performance. The clogs, the maker, the dancer, the musician are entwined to create something raw and wonderful and enjoyable. Every performance is ephemeral but the best ones leave an imprint on our memories. Hannah's clog dance will live long in mine.

Guy Baxter, Associate Director, The Museum of English Rural Life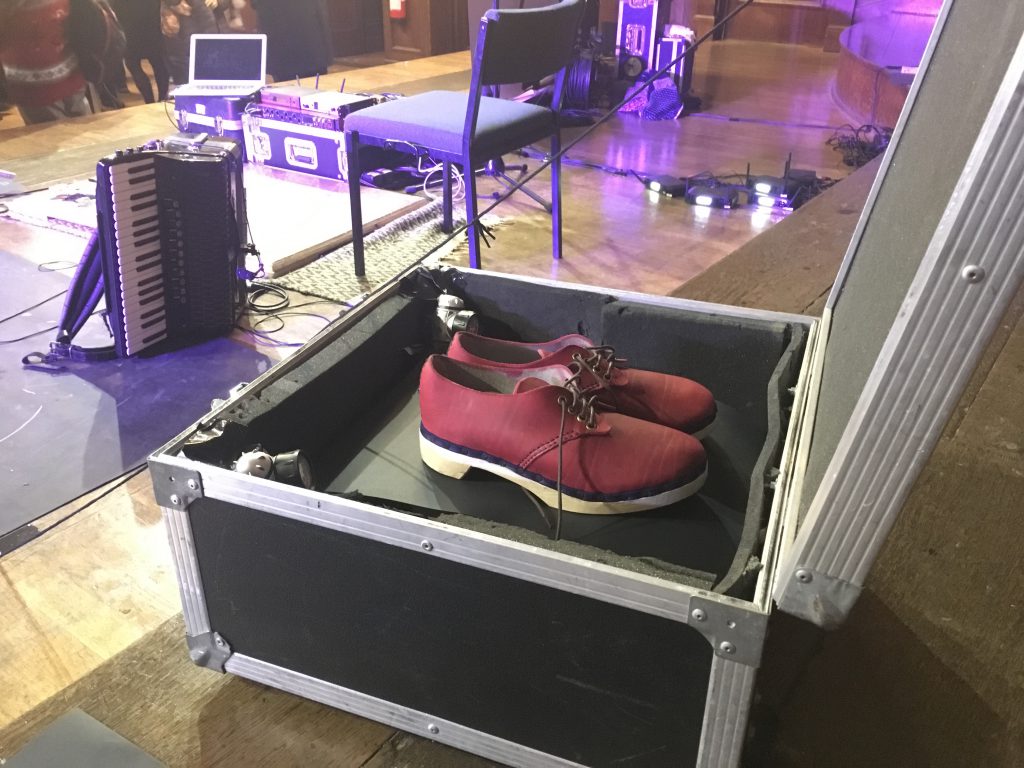 PANEL DISCUSSION
After the performance, Hannah joined MERL musician-in-residence Jackie Oates, Chief Executive and Artistic Director of EFDSS Katy Spicer, and Greta Bertram, Curator of the Crafts Study Centre at the University for the Creative Arts in Farnham, for a panel discussion on how creative responses can help us to understand the different layers of our heritage. The discussion was be chaired by Dr Paddy Bullard, Associate Professor of English and convenor of the Collections Research Network at the University of Reading.
Each panellist spoke briefly on how they feel their work helps people to understand the past, focussing on the museum as a setting for this kind of project, the way performance traditions clarify or obscure our understanding and the role of organisations and how to bring all of these different strands together.
Both the debate and the performance raised important questions about the preservation of traditional skills and of the part they play in the creative economy of the UK. In addition to this, Hannah's powerful narrative threw the internal conflict of museum practice into sharp relief. In endeavouring to preserve and safeguard heritage through the collecting of material things, museums like The MERL often play a part in the consignment of such material forms to the cultural past. We need to work towards a future where museums and the wider creative industries and arts and heritage sector work together to support and safeguard our pasts for our future. No one can do this in isolation but we hope that many in these communities will retain both the muscle memory of feet tapping to Hannah's powerful performance and the intellectual vigour and call to arms that lay at the core of a vibrant panel debate.

Ollie Douglas, Curator of the MERL Collections
You can watch the full discussion below:
The aim of this project is to raise awareness of the crafts and skills that are threatened and encourage debate about how to make sure they live on for future generations to learn and enjoy. With that in mind, we also commissioned Hannah to make a clog dancing tutorial to help you get started. You'll have to find your own clogs, though! (Tap shoes, or any hard soled shoes are great to start with!) You can watch it here and it will also be available for visitors to the Museum.
Share This Post :