The MERL Test Bed: Germination!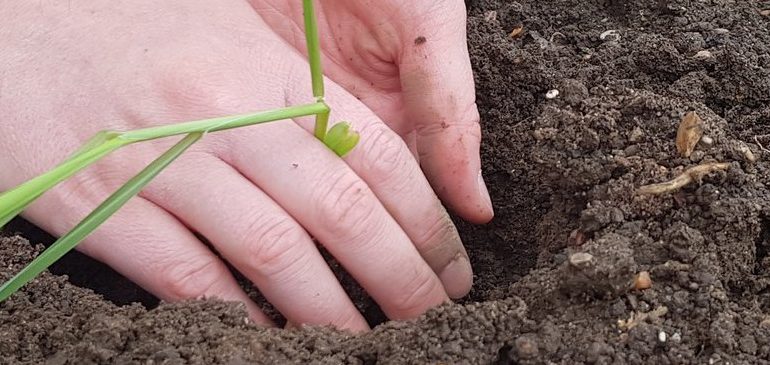 The MERL Test Bed is used to test scientific ideas and hypotheses, with the environmental data of the bed communicated to the Internet of Things. The Bed was originally made in a Wellcome Trust-funded project and in collaboration with rLab, Reading's Hackspace.
This year University of Reading Soil Science PhD students Marijke Struijk and Harriet Robson are running the project The Three Sisters: measuring the advantages of a historical intercropping method.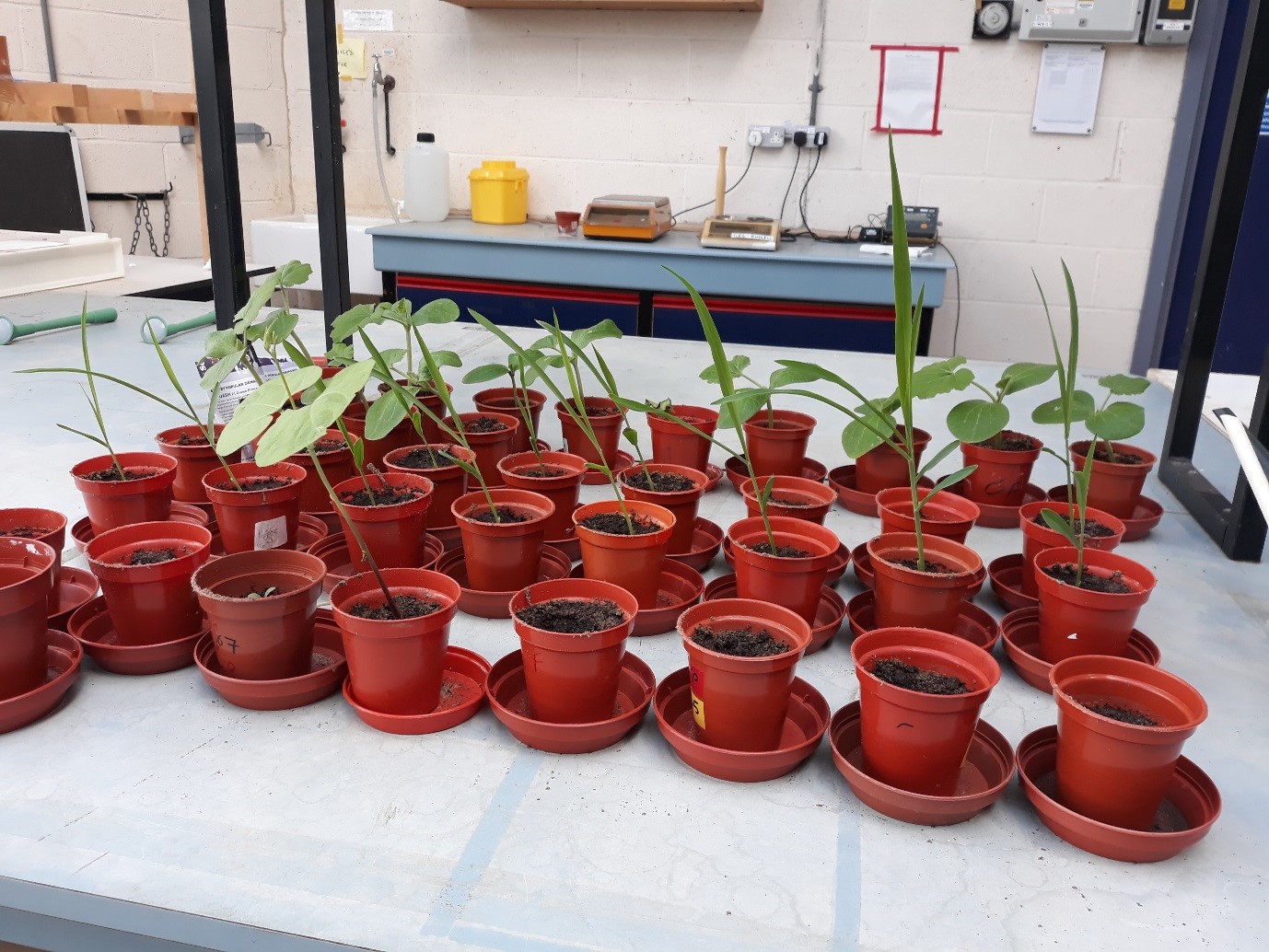 The Three Sisters is a traditional Native American practice from the 16th-18th centuries of intercropping corn, beans and squash. The corn is planted first and provides a support for the beans to grow on. The beans provide soil nitrogen, and the squash is a 'living mulch' ensuring moisture retention of the soil as well as deterring pests with their hairs. Minimal scientific research has been done to quantify the benefits obtained from this practice. The Three Sisters, however, could be an alternative to the current intensive monocultural farming methods of crops such as corn, which is gradually degrading soil health, reducing biodiversity above- and below-ground. Moreover, the fertilising and pest controlling attributes of the beans and the squash may reduce costs associated with fertilization and pest control.
In our experiment we aim to test the following hypothesis: Intercropping corn with beans and squash increases the yield of corn. Furthermore, they will explore the added benefits of this historical intercropping practice on soil properties including soil humidity and soil temperature, considering the atmospheric conditions experienced by the plants.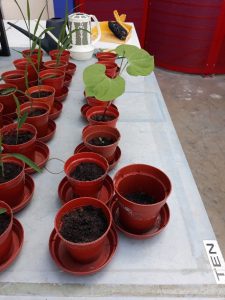 The corn has already been planted as of 24th May, but before that the seeds had to be germinated. The bank holiday weather gave our plants a little bit of a boost! The seeds which have germinated are flourishing and we're looking forward to a healthy crop later in the summer. We've given them the best start in life by planting them in seed compost, which gives the seeds the right amount of nutrients.  It's also sterile, so there won't be any pesky weeds growing in the pots.
As you can see, we're having some trouble with our beans – only one has germinated! Not to fear, there's still some time for the others to germinate before the corn is ready to be a bean pole!
Are there any other gardeners out there who've had trouble with beans?
Share This Post :