The Test Bed is a collaboration between the Museum of English Rural Life and Reading Hackspace.
The Test Bed is a growing box used for communicating science to visitors. Environmental conditions are monitored by sensors installed in the soil, with the data communicated to the Things Network via a LoRaWAN connection.
In 2017 sugar beet was grown in the box as part of the Wellcome Trust-funded Nutrition: Health and Rural England. The Three Sisters Project is currently using the Test Bed, with PhD students from the University of Reading are monitoring the ancient method planting beans, squash and corn together.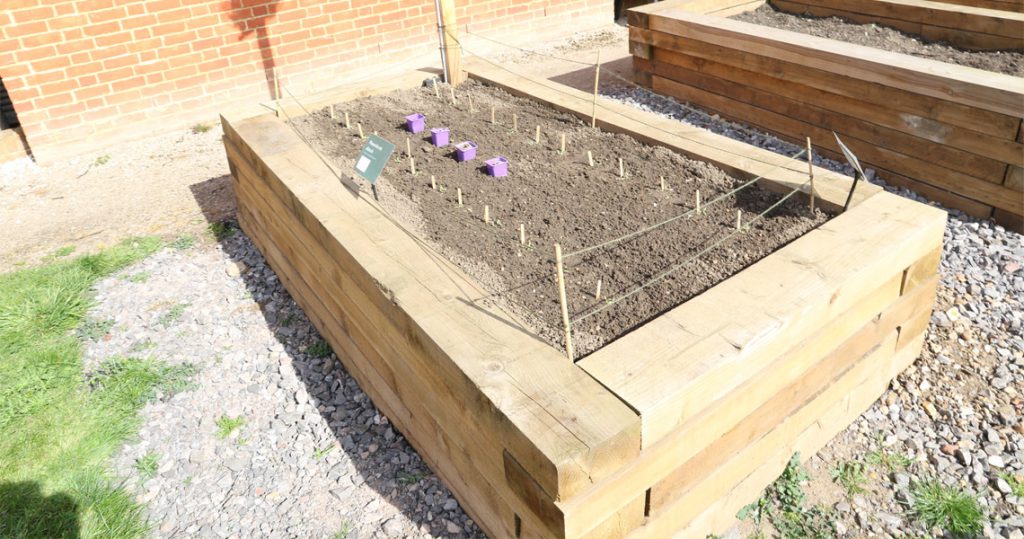 Who can apply?
Each year we look for an enthusiastic individual or team who would like to test out an idea or communicate research that involves planting something in the Test Bed and monitoring conditions of the bed.
Successful projects:
involve the planting of a crop other than a root crop
have a clear scientific message to communicate
have public learning outcomes (i.e. visiting children will understand how sunlight affects plant growth)
work with the Internet of Things and the mission of The MERL
More details
Specifications of the bed:
Measurements: 2.2 x 1 x 0.5 metres (length x width x depth)
Soil is finely sifted and of good quality
South and west facing
The MERL responsibilities
The MERL maintains the sensors and technology associated with the box
Watering and weeding of the bed can be done weekly, and any additional work will have to be done by the project proposer
Your responsibilities
Sourcing of plants and planting in the Test Bed
Harvesting of plants
Any ongoing maintenance of plants not covered by the MERL above
Three or more blog posts covering the reasons for the project, an update on its progress and a summary post