Friday Fledglings: What's it all about?
An interview with Forest Leader Charlotte Allchin who runs our weekly outdoor learning session

Friday Fledglings is the MERL's weekly outdoor learning session for under 5s.  It has gone from strength to strength since it launched in November 2016, shortly after the redeveloped museum reopened. But what is it all about? We had a chat with Charlotte Allchin, a freelance Forest School Leader, who plans and delivers the sessions, to find out more. 
What is Friday Fledglings? What do the children and their grown-ups get up to?
Each week, we set up various play opportunities around the MERL garden.  The children and their grown-ups can choose to take part in as many activities as they like.  We have a pop-up mud kitchen in the woods, a water play area, opportunities for balancing, rolling and running. Most recently, with help from Grahame Hawker and Ashley Prior, Rangers for Earley Town Council, we have introduced a hidden sand pit that gives children another quiet space they can enjoy. There is a different craft each week that links to a seasonal or natural theme and there is always an opportunity to paint, listen to a story and sing a song during snack time.
We are a drop-in group which offers parents and carers flexibility and spontaneity in an increasingly busy and rigid lifestyle.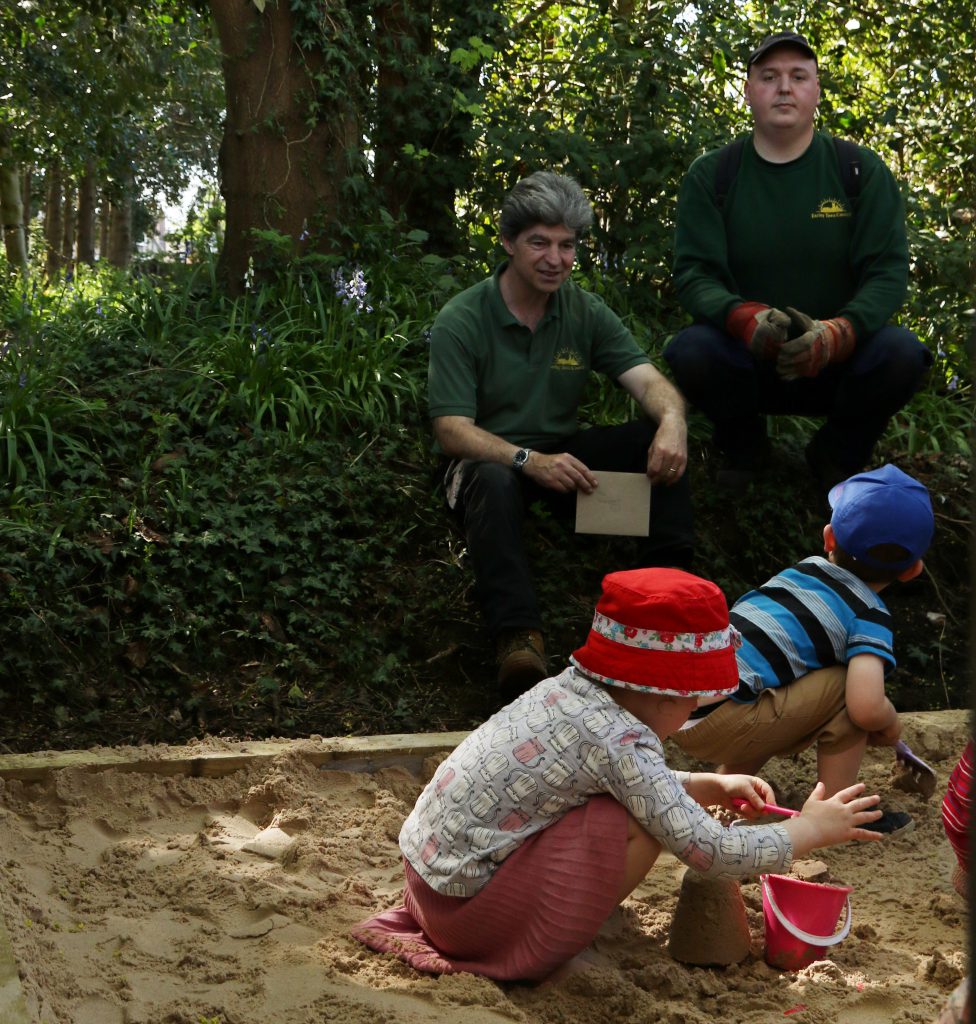 What is the value of Friday Fledglings?
The aim of Friday Fledglings is to provide children with as many 'Yes Spaces' as possible. The child led ethos of Forest School is a source of inspiration as it encourages free exploration and self-challenge within the boundaries of simple rules and consideration for the garden . I observe what play opportunities the children are seeking and wherever possible, this informs how the sessions are planned.
What do the sessions have to do with English Rural Life?
English rural life is still very focused around the changing seasons and how they affect the weather, plants and animals. The children have opportunities to grow food, watch fruit ripening and then even taste it. They watch the wild birds increase and decrease in number as the days grow longer and shorter. The MERL chickens allow children that may not have access to farm animals an opportunity to be close to an animal that provides a food they eat regularly. We notice all the living things in the garden and talk about how they fit in with each other in the context of basic food chains.  We use natural materials such as wood, straw and wool where possible to link with the rural environment. The children can then explore the displays within the museum to find out more about them.
What does the MERL and its garden have to offer?
I have always described the garden as 'The magical garden at the MERL' because it is a space that feels a million miles away from the hustle and bustle of urban Reading so close by. The diverse range of trees, shrubs, flowers and other plants are beautifully maintained  and both the garden and museum offer families a safe and dynamic environment that is an absolute pleasure to be in.
Every week is exciting as you never quite know how the garden will have changed and by careful observation, we ensure that the sessions leave minimal impact on the garden. Being so close to so many schools means this wonderful space is potentially available to hundreds of people every week. With continued research citing a lack of outdoor time as an important factor in creating poor mental health, this can only be a good thing.
The museum team are a privilege to work with as they are passionate about giving the families the best experience they can.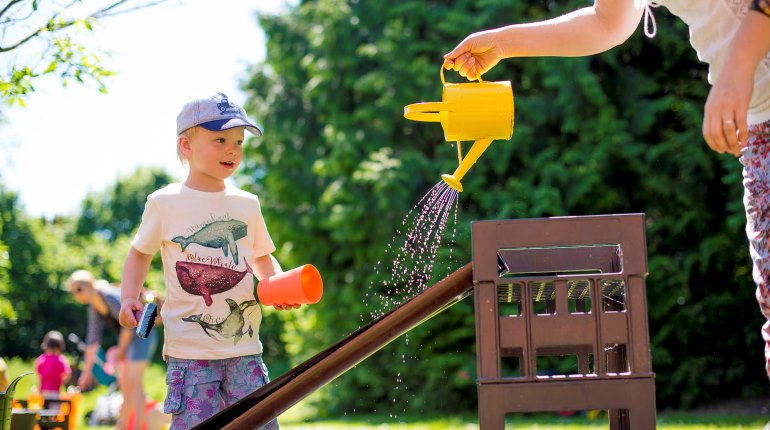 What's your background and what are you passionate about?
I was lucky enough to grow up on a small holding in Zambia and spend my childhood there. After Secondary school, I went to agricultural college for a couple of years before moving to Reading for university. I have lived in Reading for over 20 years now and have worked with children and families in a variety of situations for the majority of that time. I grew up in a community, looking after animals, playing freely and developing a lifelong bond with nature that I am passionate about passing on to other people. Anything that gets people outside and interacting with nature excites me but I also feel very strongly that we are guardians of our green spaces and that we need to make sure that we are protecting them and managing them in ways that mean they will be here for generations to come.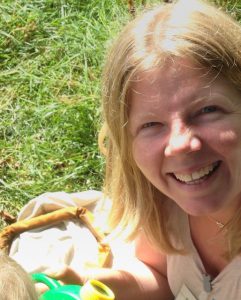 What do you enjoy most about Friday Fledglings?
My favourite moments are when I get a chance to just stop and look around and can watch the children making friends and exploring the garden while their grownups relax and chat. The joy on a child's face when a bird lands next to them, when they're making a mud kitchen feast or the concentration they show when they are observing a tiny creature or a previously undiscovered plant or fungi are hard to beat too.
I also have the chance to work with a fantastic team of MERL volunteers who all add some much to the group and mean that we can accommodate very large numbers of people. I feel very lucky to lead the Friday Fledglings!
Friday Fledglings runs on Fridays from 10 – 11.30am during Reading Borough Council term time.  It is an all-weather group and it is asked that the children are brought dressed for the weather so that they are able to make the most of their play. We have a small number of waterproofs and boots that can be borrowed. Weather monitoring is part of our risk assessment and sessions will only run if it is safe. Visit our What's On listings for details of forthcoming sessions.
Please note that there is no session on June 1st as it's half term, but you can come along to Terrific Trees instead!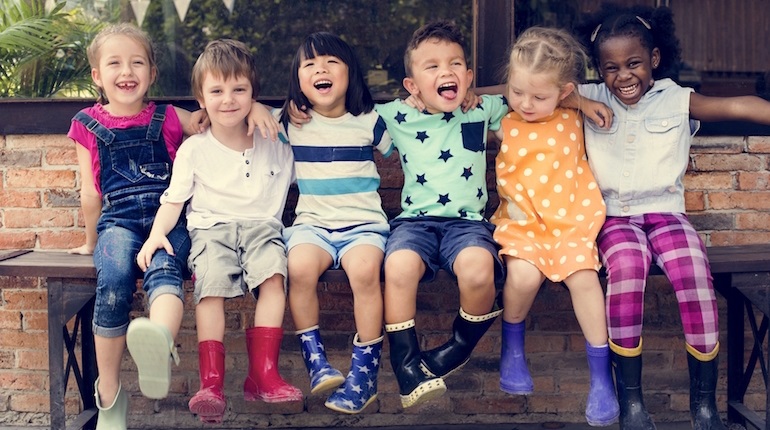 Get involved!
If you would like to become a Friday Fledglings volunteer please contact, our Volunteer Coordintor at merlevents@reading.ac.uk
Share This Post :